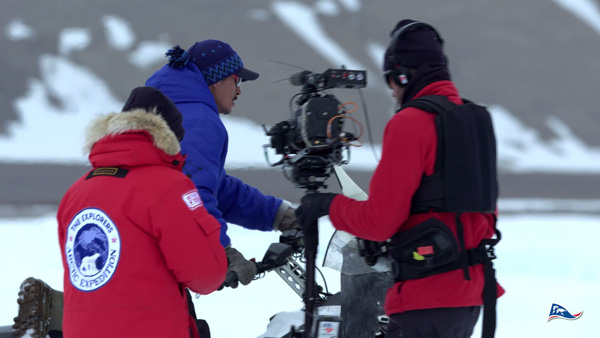 ATEME video delivery specialists and The Explorers global media platform are launching the first live OTT channel via the new VVC codec, promoting the beauty and fragility of the world's landscapes. The channel is being hosted for one month from Tuesday, 10 November to Friday, 11 December on Akamai CDN with a link available from This email address is being protected from spambots. You need JavaScript enabled to view it..
The Explorers are building up an inventory of Earth's heritage as a visual encyclopedia, using HDR imagery at resolutions from 4K to 8K. Their hope is that the images' precision, realism and colour rendering will make people understand the significance of the environments they are seeing, as if they were part of them, and will inspire the will to look after Earth and protect it.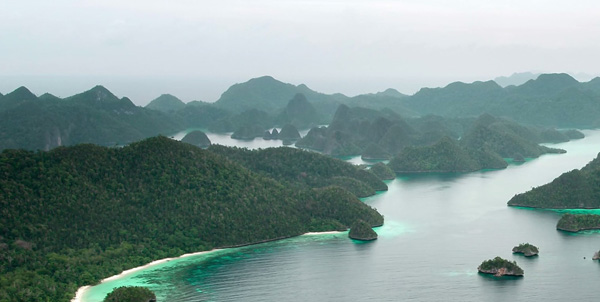 At the same time, with wider adoption, the increased efficiency of VVC's video compression has the potential to positively impact the world's energy consumption associated with internet bandwidth usage.
VVC, published as ITU H.266 | ISO/IEC 23090-3, is a new video streaming standard that reduces bitrate by about 50 per cent compared to the previous standard H.265/HEVC, while delivering the same video quality. Because video accounts for about 80 per cent of global internet traffic, the use of VVC can ease the pressure on global networks and reduce the amount of data necessary to enable high-quality video for a very wide range of new and existing applications.

Sony, Ericsson, Intel, Huawei, Microsoft, Fraunhofer HHI, Apple and Qualcomm developed this new standard together to reduce data requirements in mobile networks, where data capacity is particularly limited. Also, because H.266/VVC was developed specifically for extreme high-resolution video content, it is very effective when streaming 4K or 8K videos on a flat screen TV. It can transmit video faster with equal perceptual quality for video resolutions from SD to HD up to 4K and 8K, supporting HDR video and high-res 360° video panoramas.
"ATEME is the first company to distribute VVC compression live in UHD and low latency, chunked-encoded CMAF," said Mickael Raulet, VP Innovation ATEME. "We are extremely pleased to partner with The Explorers on this project which highlights our cutting-edge systems and showcases the beauty of our planet."
ATEME's expertise includes video compression for broadcast, Cable TV and DTH, and IPTV and OTT. CMAF (Common Media Application Format) allows the use of a common media format for video streams, avoiding the costs of encoding and storing multiple copies of the same content. Latency is decreased by chunked encoding and chunked-transfer encoding, which breaks the video into chunks of a set duration. The chunks can then be published in near-real-time upon encoding while later chunks are still processing.
CEO of The Explorers Olivier Chiabodo said, "By promoting VVC, ATEME contributes to preserving our environment. Better video quality with lower bitrate helps to reduce the carbon footprint of the internet on a large scale. The OTT channel we have launched will allow viewers to see the world as they've never seen it before, and realise how beautiful and fragile it is." www.ateme.com