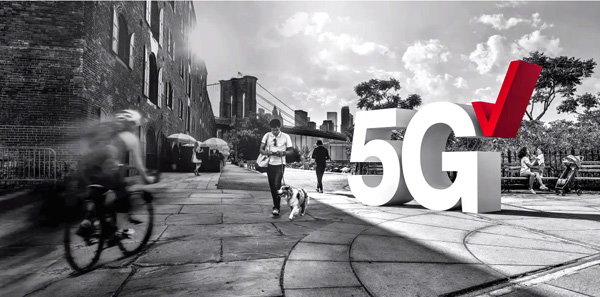 Zixi specialises in the delivery of live broadcast-quality video to consumers over IP networks, protocols, edge devices and in the cloud. Their work is now of special interest to broadcasters and OTT TV service providers to meet the demands of audiences requesting larger amounts of live streamed content in 4K resolution and HDR formats to watch on many different devices, some now capable of supporting 5G networks.
Zixi is also an AWS partner and currently uses AWS Wavelength infrastructure, deployed at the edge of the Verizon 5G network to produce and deliver UHD media workflows and 5G-enabled production, at scale.
AWS Wavelength
AWS Wavelength is optimised for mobile edge computing applications, and operates across zones that embed AWS compute and storage services within communications service providers' data centres located at the edge of the 5G network. Consequently, application traffic from consumers' 5G devices can reach application servers running in Wavelength Zones without leaving the telecommunications network. This design avoids the latency that would result from traffic having to traverse multiple hops across the Internet to reach its destinations, and means customers have the advantage of the lower latency and greater bandwidth available from modern 5G networks.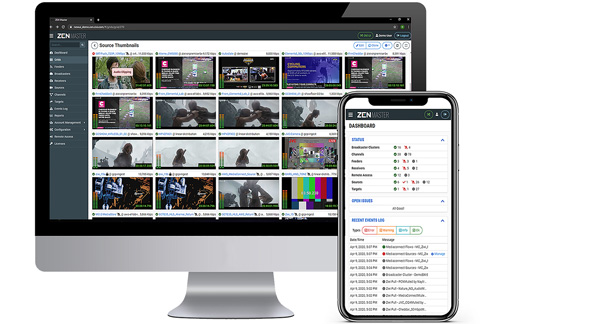 Zixi is now working with a major global broadcaster to test live and live linear 4K and 8K broadcast media workflows for 5G distribution. Other Zixi customers are experimenting with consumer-facing immersive experiences also delivered via AWS Wavelength Zones at the edge of Verizon's 5G network.
Changing the Infrastructure of Live
"Today, the business of live events is cumbersome, infrastructure intensive and high cost," said Gordon Brooks, Executive Chairman and CEO for Zixi. "Verizon 5G and AWS Wavelength Zones make that process simpler and faster. This new infrastructure changes the economics of live, the process itself and the experience of the consumer."
Until now, Zixi's cloud-based remote video processing and delivery is based on AWS Elemental Media Services including MediaConnect, a transport service for live video. Now, to help content providers deliver new kinds of live streamed sports and entertainment experiences, Zixi uses AWS Wavelength to power its Software Defined Video Platform (SDVP).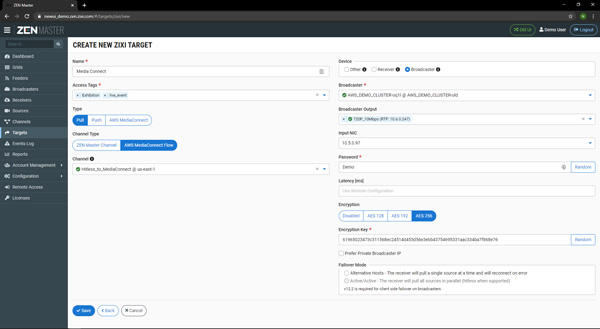 AWS Elemental MediaConnect
The SDVP combines transport protocols, video processing and analytics software, a network and an orchestration and control layer. The platform uses ultra-low latency access to the AWS compute and storage services that AWS Wavelength supplies at the Verizon 5G Edge, to process huge amounts of UHD video and compress it for delivery to mobile devices.
Accessing 5G
"With AWS and Verizon we have successfully shown how the workflows could be configured to take advantage of the robust, low-latency aspects of 5G. But you first need access to it and that's where the Verizon 5G network and AWS Wavelength cloud computing at the edge are helping. Because we can use Wavelength to move video processing to the edge, we can increase performance in all parts of the content delivery chain," said Eric Bolten, VP of Business Development for Zixi.
Zixi also has designed the SDVP to take advantage of Wavelength's ability to support a wide variety of remote and distributed production scenarios, partly due to the workflow efficiency the combination of the SDVP and AWS Wavelength affords. Customers can innovate faster and market new services, as well as improve the quality of experience for subscribers using a growing range of 5G capable devices.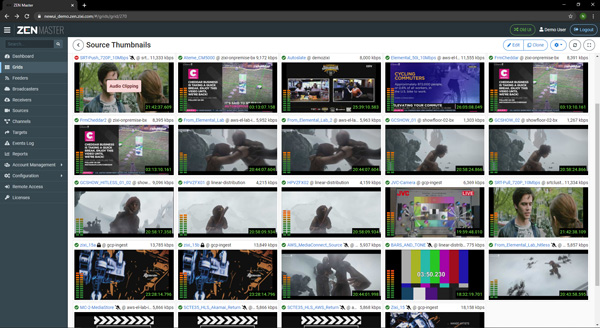 "In order to scale, to go from hundreds of streams to tens of thousands of streams and clients, you need visibility across the organization and between organizations," said Eric. "5G better optimizes overhead, so you can use more of the traffic spectrum and reduce latency. Now with Wavelength available at the 5G network edge, you have a combined mobile edge compute (MEC) approach that will change mobile broadcast workflows."
Potential to Disrupt
Developments in 5G are allowing mobile edge computing for broadcast and OTT contribution and delivery to the consumer. "MEC has very high potential for disruption in a number of ways for organizations who are acquiring or distributing a signal," Eric said, and noted that field testing results have shown latency below 10 ms over an 80-100 Mbps pipe.
"Virtual control rooms become possible, for example, where a production team can order 10 or 20 camera sets and make curated subsets available to the general public. That's when sponsorship and customisation can begin to support real business models. MEC will directly impact live production and contribution. Starting with what we have already been doing with AWS using Amazon S3, we are now making a connection to Wavelength Zones at the edge of 5G networks. These kinds of gateways on the 5G network open other possibilities."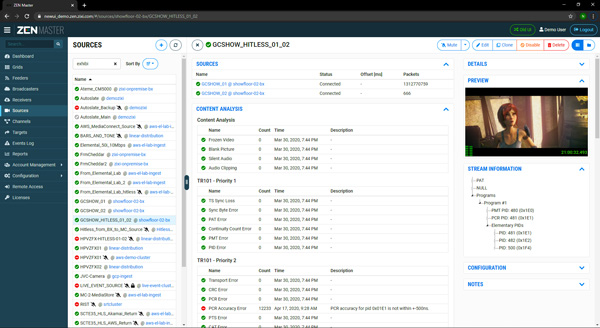 Source layout
Developers and providers are still learning the implications of putting linear video across an MEC system. The Zixi team is aiming to design a process for using termination devices, like 4K 200 Mbps decoders, and WiFi networks in a hybrid infrastructure for video file delivery.
"We're working to understand the behaviour of a 5G network in real world conditions. The industry has evolved from science experiments to real world production deployments," said Eric. "Zixi uses the 5G network to improve their quality of service for customers who have applications requiring ultra-low latencies, and customers can now build latency-sensitive applications with AWS Wavelength and Verizon's 5G Ultra Wideband network. The goal for us – AWS, Verizon and Zixi – is to address the three main elements of live streaming success – latency, overhead and uptime." aws.amazon.com