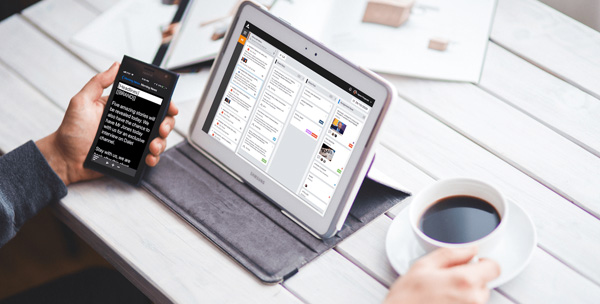 Dalet Pyramid is a new approach to news operations using a common workspace built to help news organisations and their distributed teams increase their agility, flexibility and mobility for content creation. It integrates all of Dalet's tools for news production, content management and multi-platform distribution, and is accessed through a web-based UI. Available on subscription or as a hosted service, users can deploy Pyramid natively in the cloud, on-premises or in a hybrid configuration.
News producers can create content from anywhere for all audiences with media asset management and orchestration controlling all ingest, production, delivery and archive workflows. Remote workforces can access a comprehensive set of editorial, graphics and distribution tools from desktop and mobile devices. Both groups share the same UI and workspace.
Storytelling 360
"Editorial and production teams need to collaborate more efficiently on stories – for all platforms from any location. On the consumer side, audiences look out for news on their favourite devices, at all times," said Raoul Cospen, Director of Product Strategy, News at Dalet. "Confining your story line-up to a rundown can limit production workflows. Delivering stories across platforms becomes less efficient. As many newsrooms now distribute content to an average of four platforms, some may choose to refocus the newsroom away from rundowns and change the style of their operations."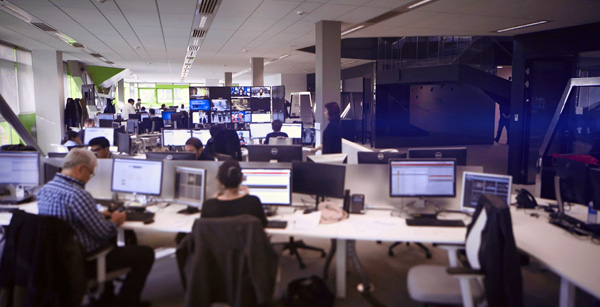 Instead, Dalet Pyramid promotes a production style Raoul calls Storytelling 360. Pyramid maintains a connection between production tasks – such as ingest, scripting, audio and video editing, digital versioning and graphics – and the story. Several teams can work on story creation at once to speed up breaking news delivery to audiences. AI capabilities also automate metadata tagging and supply real-time contextual recommendations, saving time logging and searching content while optimising the use of relevant assets for editorial.
In these ways, Dalet Pyramid opens the opportunity to focus on the story, with resource planning that serves different viewing platforms and easy tools for team collaboration, whether the users are together or distributed, like chat, messaging and external notifications. Furthermore, the digital editorial teams can work much more closely with the production team, much earlier in production.
Subscription or Cloud SaaS
Dalet Pyramid's digital-first content production approach brings mobility to individuals and teams working remotely, plus agility and flexibility for storytelling across radio, TV, digital and web. Raoul said, "The Dalet Pyramid user workspace is the point of difference, designed to promote a modern creative experience including native cloud support, configurable workflows, scalability, enterprise-level security, feature updates and accessibility across devices. One platform and UI serves your whole multichannel news operations."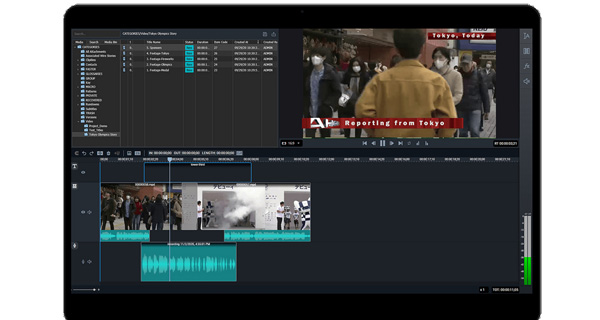 Dalet Pyramid can be set up for cloud, on-premises or hybrid operations. A dedicated configuration module and open APIs allow more control for system administrators and shorten the set-up time. Customers choosing a cloud installation will have the advantage of flexibility and elasticity in managing resource fluctuations. Should immediate access be needed for extra users, seats may be added to the system without investing in further hardware.
Dalet Pyramid will be available as a subscription or as a SaaS hosted by Dalet, making it easier for news organisations to calculate resource costs precisely. Shorter development cycles and regular updates keep users up to date with new functionality without disrupting operations. www.dalet.com