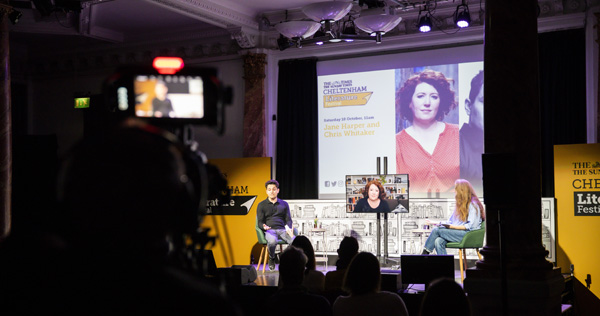 Bubble Production produced Cheltenham Literature Festival in the UK this year in an online digital format for the first time in its 71-year history. Graham Essenhigh, the company's managing director, said, "We delivered more than 300 events online for the Hay Festival of Literature & Arts in Wales earlier in the year, but the Cheltenham project was different. We were to work on site, delivering to screens inside the festival's three venues as well as to a digital audience."
Graham's team designed a multicam live production workflow based on Blackmagic URSA Broadcast cameras, delivering simultaneous events across the ten days of the festival. Each of the venues was equipped with three URSA Broadcast cameras and one Micro Studio Camera 4K, all matched to B4 Fujinon HD lenses. "Minimising cable runs due to distance was important to us, and so we built up a multiplex system using Blackmagic Teranex Mini Quad SDI to 12G-SDI and Teranex Mini 12G-SDI to QuadSDI converters," said Graham.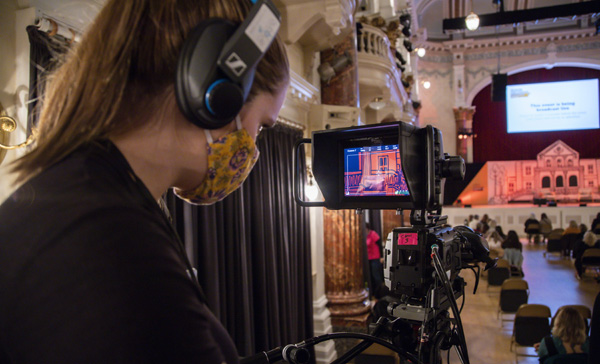 Mini Multiplex
Cameras fed back to the units in 1080p50. Two of the venues were linked by tactical fibre from the quad split back to a central control area serving as MCR, which housed an ATEM 1 M/E Production Studio 4K with ATEM 1 M/E Advanced Panel. Reverse feeds were sent back for communications, tally and sync. Because the third venue was one kilometre away from the central MCR, the team vision mixed locally and recorded onsite. The mixed feed was then uplinked via transport stream back to the MCR for content output.
All cameras were ISO recorded on software recorders and backed up on HyperDeck Studio Minis. A ProRes 422 version and an H.264 web ready version was recorded of each master mix.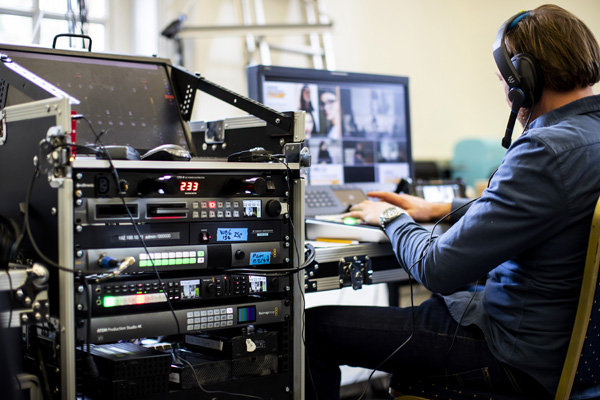 "The workflow then linked to our shoot editorial crews who were creating social media content," Graham said. We allowed them access over a 10GB network to any mixed performance for use in their productions. Finally, a high res file was shared with our production partner, Dreamteam TV, who edited the material as highlights films for Sky Arts and Marquee TV."
Resourceful
Bubble has been a steadily growing Blackmagic Design user over the past ten years, slowly replacing nearly all of their production gear. They were concerned that excessive noise may have affected the URSA Broadcast output in the dark auditoriums, but the pictures from these cameras were excellent and they now have ten of them on their kit list.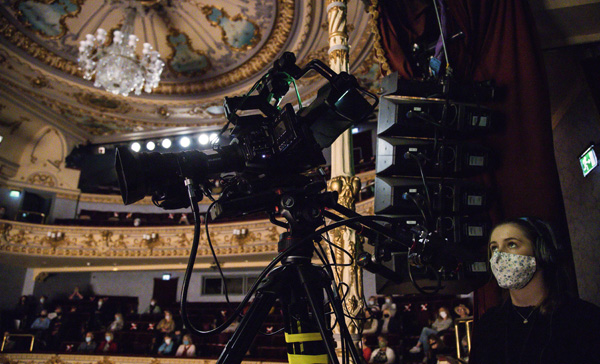 Graham said, "The biggest challenge I have always faced is that people are slow to think beyond conventional workflows for live events. My background in news and current affairs taught me to be resourceful. A prime example is using the Teranex Quad to 12G units as a multiplex system. This may be an unusual application, but it delivers a solution to what we need, and isn't that the end goal?
"Our ability to adapt and progress workflows for clients helps us stand out as a contractor. But it can't be done without the right kit - including the Blackmagic chains we now have in place." www.blackmagicdesign.com