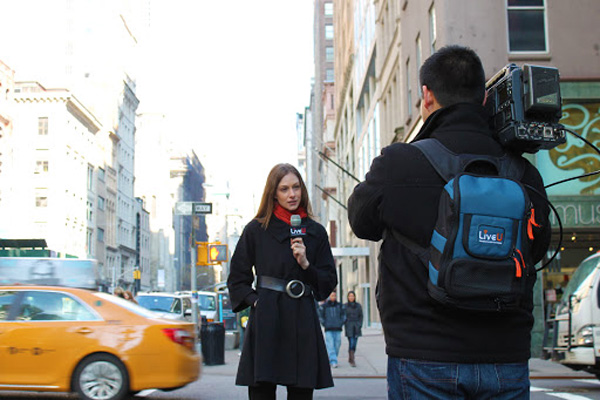 LiveU and Grass Valley are joining forces on a pre-integrated cloud-based system for remote live productions, enabling crews to simplify their processes and automate live and non-live news and sports productions in an efficient, agile and customisable workflow.
Avi Cohen, LiveU's co-founder and COO, said the system makes the company's live video capabilities available as-a-service, with pre-integrated workflows. LiveU develops a comprehensive all-cloud ecosystem for live news and sports productions, combining LiveU software-defined hybrid cloud systems with its management and distribution platforms and a complete set of production tools.
"Remote live production can be orchestrated from anywhere via LiveU's and Grass Valley's integrated cloud environments, or using a hybrid model, integrating high-quality live video feeds with automated production capabilities," Avi said.
The collaboration facilitates live production, and news and asset management, mainly by simplifying the processes and enhancing live broadcasts with compelling content. For example, high-quality live feeds can be sent from any of LiveU's field units for remote switching and live production using LiveU's cloud system with Grass Valley's GV AMPP, Agile Media Processing Platform.
GV AMPP is a cloud-based SaaS platform for broadcast that accesses elastic compute, designed to overcome broadcasters traditional reliance on costly and inflexible hardware-based media systems and has a modular approach to everyday media workflows.
Live feeds from LiveU units can be integrated into the GV STRATUS news and asset management tool to speed up and organise the remote news gathering and production workflow. Using LiveU's live video metadata to automate the process and supply metadata-enriched assets within GV STRATUS, users can search, browse, edit and publish content – live or file – using smart search criteria and the smart rules' engine. www.liveu.tv