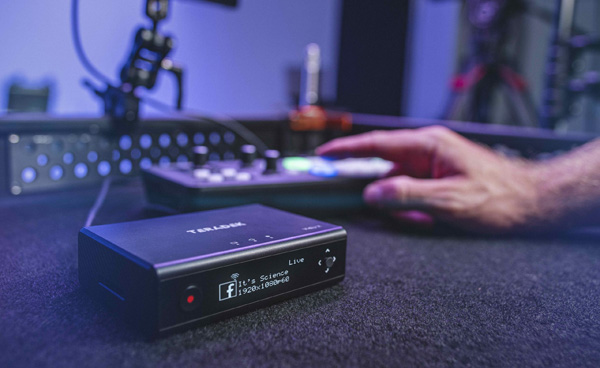 Teradek Vidiu X is a new HD streaming encoder system for live streaming videographers and content creators, and is HDMI-compatible with cameras, switchers and media players. Vidiu X uses H.264 compression to capture and encode live video and broadcast it in HD to streaming platforms such as Facebook Live, YouTube Live, Twitch and Ustream.
Although Smartphones may be the easiest way to stream live video online, its applications are limited. For content creators who need to produce competitive, engaging live content, Vidiu X's output can be integrated with larger multi-camera productions.
Streaming without an encoder comes with important limitations, including the quality of the audio, power and stability. Vidiu X gives users a chance to markedly upgrade production quality, with fewer problems regarding streams dropping off during transmission. It supports WiFi-6, achieving higher data rates and better performance on high-usage networks, and also the RTMPS protocol, which is now mandatory for Facebook Live.
More Hardware, Better Connections
Designed for 1080p60 video and compatible with many types of production gear, Vidiu X plugs into cameras, hardware switchers and media players with HDMI outputs, so that users have several video source options to choose from. Vidiu X is compact enough to be mounted to cameras and carried to remote shooting locations, and is also USB-C powered for use with power banks, to keep streams running continuously.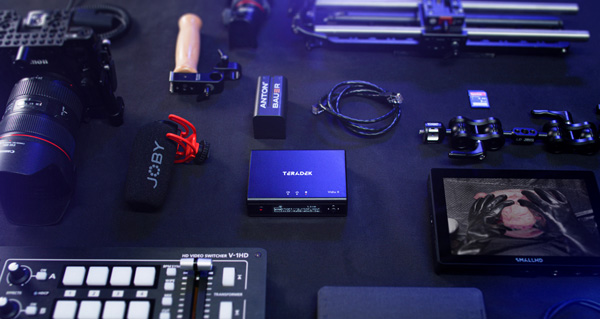 Vidiu X users have access to Sharelink, Teradek's subscription-based cloud streaming platform, which makes it possible to broadcast to multiple streaming destinations at the same time, including several Facebook Pages or a combination of various social media and online video platforms.
Sharelink gives better control of the network connection as well, by allowing users to combine bandwidth from Ethernet, WiFi and several iPhone LTE connections to create a single robust uplink, at higher quality, from the chosen location.
More customisation is available through the Vidiu App for iOS and Android. Users can use it to locally configure destinations, stream settings and network connections from a smart device, and also monitor the live feed directly from the app.

Thriving Market
Teradek notes that they are releasing Vidiu X on the market at a time when live streaming is thriving, with noticeable growth since COVID-19. Social platforms have encouraged this trend, for example, Facebook has enabled users to watch live videos without an account, and LinkedIn recently combined LinkedIn Events and LinkedIn Live as a service forcreating virtual events.
For those platforms, live streaming content on average achieves more watch time and engagement than other types of posts – leading to the expectation that more ad revenue will follow. The Cisco Annual Internet Report estimates that live video will reach a 17% share of all internet traffic in 2022. Vidiu X is Teradek's contribution to the changing market, making it easier for schools, houses of worship, and small businesses to produce and stream professional-quality live events. www.teradek.com