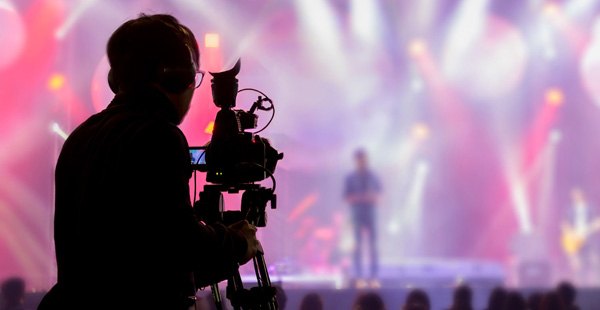 Mobile connectivity has played a crucial role in broadcast consumption for some time, but 4G has begun to make inroads into production as well. Now, with the advent of 5G, broadcasters are looking to expand the role of mobile systems in both production and distribution.
Although 5G's role in broadcast is still undergoing testing, it has the potential to benefit both broadcasters and their audiences due to its promise of greater bandwidth and lower latency compared to 4G. Chief Technologist Andy Rayner at Nevion notes that crucially, for the first time, it can support a defined quality of service.
"Understandably, many within the industry are keenly awaiting the introduction of 5G, particularly as it is also showing potential for both production and terrestrial distribution, as well as OTT delivery," he said. "In fact, Nevion has discovered that the overwhelming majority (82%) of broadcasters believe that, in time, 5G will replace traditional broadcasting methods, and 92% expect it to do so within two years."
So, as broadcasters continue to explore the possible use cases of 5G, Andy looks here at what they need to consider to get the most from the emerging 5G networking standard.
Competition for Bandwidth
As broadcasters attempt to do more with fewer resources, the key will be to adopt lighter-weight, more nimble acquisition processes and to centralise production – a route that makes it possible to optimise the use of equipment and production staff. Here is where he notes that IP-based remote production can make a real difference.
"Because fewer cables are required, using cellular connections makes acquisition more portable and more mobile. As a result, broadcasters are able to quickly and cost-effectively set up from almost anywhere to respond to breaking news stories, for instance," Andy said.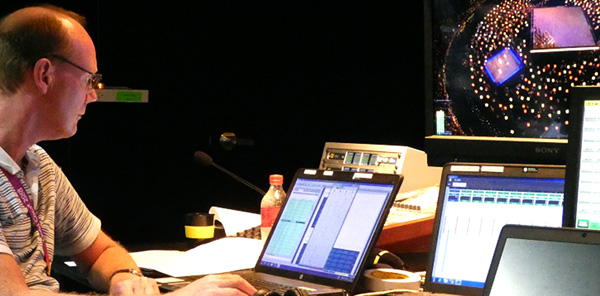 "For events that take place over some distance, such as running, cycling or cross-country skiing, cellular connectivity allows them to be covered more easily. This is not just about 5G connected cameras, though – a potential also exists for pop-up production facilities using 5G to deliver multiple camera signals back to a central production facility."
However, one factor that broadcasters need to consider is the competition for bandwidth in areas where this kind of mobile set-up would be most suited. Crowds of spectators during a major sporting event are likely to be using their cellphones, which could have an impact on the quality of the media transport due to the contention for bandwidth. Fortunately, dedicated bandwidth, achieved via bandwidth slicing to ensure reliable connection and defined quality of service, is part of the 5G promise and would help to overcome the challenge of competing for bandwidth, but it remains to be seen if this will come to fruition. Slicing is discussed further below.
Backup Link
Conventional remote production can also be complemented by using mobile connectivity as a back-up link to the main connection between the location and the central facility, serving as a more economical and versatile approach than the traditional method of diverse routing over fixed connectivity. Andy said, "In fact, a recent Nevion research study discovered that 42% of broadcasters thought the biggest benefit of 5G will be providing a cost-effective back-up for contribution links.
"While 4G systems have already been used for the transmission of a small number of feeds, the extra bandwidth achievable with 5G opens the prospect of using it to supply more back-up feeds, of higher a quality. Although some in the industry are already considering using 5G as the main link for remote production, this would currently be a substantial leap in requirements, largely due to shortcomings in the level of reliability and Quality of Service (QoS) needed to make this a possibility. As a result, it's unlikely 5G will be fit for this purpose any time soon."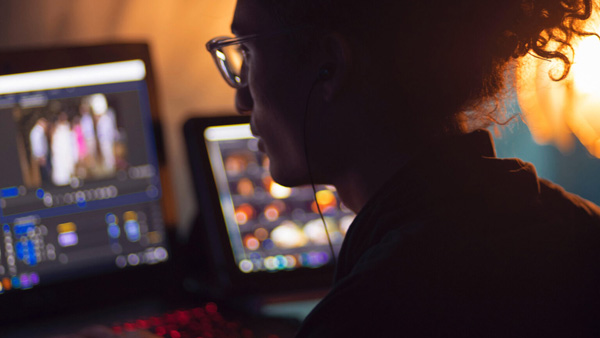 (Image Nicole Geri on Unsplash)
Bandwidth Slicing
Unlike other industries, live broadcast production has a unique set of network requirements, such as very high volumes (video signals), ultra-low latency and absolute reliability. Although 5G promises higher bandwidth and lower latency than 4G, the typical enhanced mobile broadband (eMBB) service is still inherently best-efforts connectivity and by design is often oversubscribed with significant contention.
eMBB is one of the sets of use cases defined for 5G as an extension to existing 4G broadband services, allowing a high data rate across a wide coverage area. It will supply the greater capacity needed to support peak data rates for large crowds, and for end users who are mobile. For consumers and enterprises, it means faster, more reliable connectivity across many applications.
Andy said, "For some broadcast productions, mobile connectivity is not ideal due to its asymmetry – that is, optimised for download speeds, while many applications require upload performance – and best-efforts behaviour of eMBB. However, as mentioned above, in some applications, such as where 5G is used as a backup connection for contribution, using eMBB may well be good enough. This can be compared to the way in which the Internet, with its fluctuating bandwidth, can still supply good enough connectivity as a backup.
"A real change that 5G will bring is the potential to reserve bandwidth for a particular application, which would give the performance and QoS required for real-time production. However, this bandwidth slicing capability is not yet deployed by mobile network operators, and since other non-broadcasting applications appear to more commercially lucrative, it is too early to know whether the main 5G carriers could be persuaded to supply 'custom slices' of bandwidth for broadcasting purposes."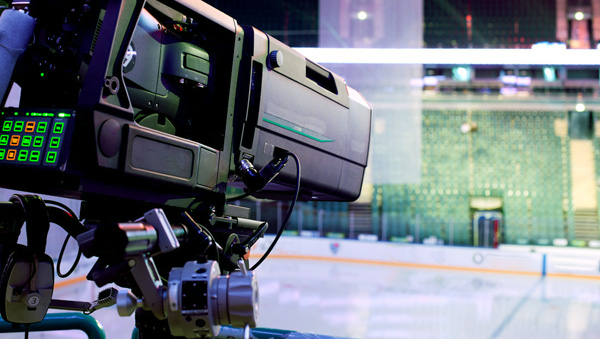 Broadcast contribution or remote production alone are unlikely to create a large enough potential market to make it worthwhile for service providers to dedicate valuable bandwidth to broadcasters. Yet, this approach could be made more viable by combining forces with other areas such as military applications, emergency services, or more generic dynamic event-based data requirements. Ultimately, the decision over broadcasters obtaining their own custom slice is likely to come down to pricing.
Time-Sync and Timing Accuracy
The broadcasting world requires signals to be synchronised with very accurate timing. In the IP world, the industry has standardised this by using precision time protocol (PTP). The specifications of 5G include time-sync and timing accuracy information which should potentially be accurate enough to meet the timing requirements of broadcast production.
Andy said, "However, work still needs to be done to establish whether that timing information can be extracted and made available in a manner that is suitable for consuming within production devices. Investigations into how to handle timing in 5G are ongoing thanks to EU-funded projects such as 5G-VIRTUOSA and 5G-VINNI, and further updates are expected in the near future.
"This is also true of security where the key focus areas are authentication of devices, encryption of content and secure control channels. There are both existing and emerging standards that can be applied to this area, but it is as yet unclear which will come out on top.
"When it comes to the broadcast value chain, we have only scratched the surface of what 5G could achieve. Over the coming months, more of this will be brought to light as initiatives like 5G-VINNI and 5G-VIRTUOSA continue to unearth the potential of 5G in live production. In the meantime, broadcasters must prepare by testing new systems in the broadcast environment in order to guarantee that, when the time comes, they are primed to take full advantage of the latest developments." nevion.com