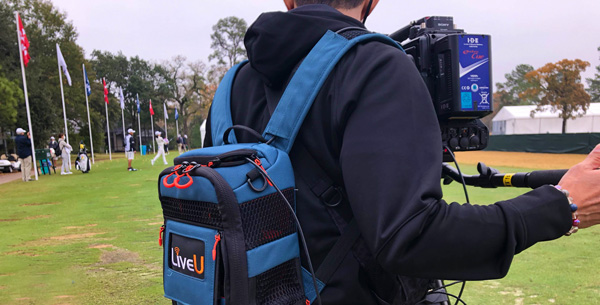 Japanese broadcaster WOWOW operates satellite channels and streaming services. At the US Women's Open Golf tournament held in December 2020, the oldest of the LPGA Tour's five major championships, WOWOW achieved a new type of player-following coverage using multi-camera remote production.
Aiming to expand and modernise its coverage this year to increase viewer engagement and help adhere to pandemic restrictions, WOWOW took advantage of remote production capabilities by deploying several LiveU IP contribution systems via its local US production crew. Only two people travelled from Japan – a producer and audio engineer. All staff were regularly checked for COVID-19 and social distancing requirements were maintained.
WOWOW used four field units – two for each player – to follow Japanese players Nasa Hataoka and Hinako Shibuno, who finished fourth, around the course. This live coverage delivered dedicated player feeds as they made their way round the Champions Golf Club in Houston, Texas. Those feeds were then streamed on WOWOW Members on Demand on each player's dedicated channel. They also had an on-site reporter and another LiveU unit at the compound to send the footage.
Yuko Toda, Producer, Sports Department, WOWOW, said, "By operating dedicated channels to show all holes played by specific players, we hope viewers enjoyed watching golf in a new style. LiveU was very stable during the event and we used a very minimal delay that enabled us to set up on-camera live conversation between the commentator in Tokyo and the on-site reporter."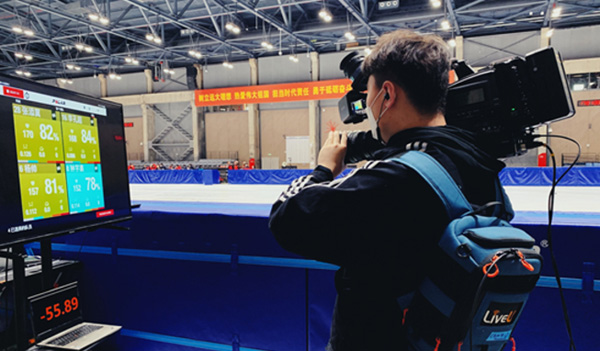 The LiveU HEVC field units use bonded internet capabilities to deliver a high video quality and bitrate of up to 20Mbps, fast file transfer at 60Mbps and low delay levels. Their 1080/4K video quality is based on broadcast-grade hardware encoding. They handle dynamic bitrate and resolution changes on the fly with predictive cellular bonding algorithms that anticipate the behaviour of data networks, send redundant data and retrieve lost packets, resulting in a consistent, stable picture over time.
Due to LiveU's Live & Store functionality, users can also go live under any network conditions while simultaneously saving a high-quality copy of the live video for future purposes.
The four feeds were sent directly from the course to WOWOW's Tokyo Broadcast Centre, where commentary and graphics were added. The field units have a HEVC and H.264 file encoding capability to integrate with production workflows. Content from this coverage, along with footage from the world feed, was then repurposed for use on WOWOW Prime and WOWOW Live, the broadcaster's satellite-based channels.
"10 years ago, we would cover such events by shooting on-site and bringing the recorded hard disk to an SNG truck to transmit the footage to Japan," said Yuko. "After receiving the footage, we then edited the highlights and finally broadcast it. In comparison, sending the live feeds from the venue to studio in Japan with a LiveU unit is much simpler. It really expands what's possible and is still cost-effective. LiveU is making this achievable for us and we're looking forward to trying other possibilities and meeting future challenges." www.liveu.tv