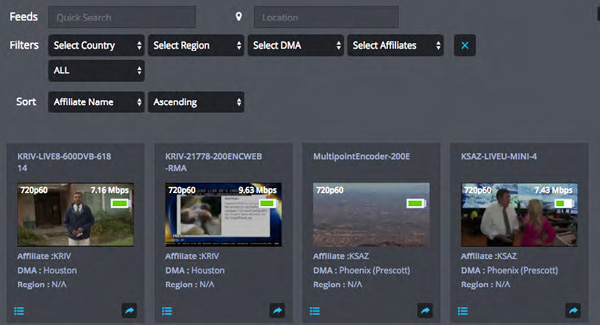 Search
LiveU, in partnership with the Minneapolis Pool of news gathering organisations, will offer customers and members of the press four camera feeds from the courthouse media centre covering the trial of Derek Chauvin. Chauvin is the former Minneapolis police officer charged with second-degree murder and manslaughter in the George Floyd death case.
These four feeds comprise isolated recordings of the three courtroom cameras and a switched clean feed, and will be sent to the media centre located opposite the court room. From there, a LiveU LU800 transmitter, supporting up to four high-res, frame-synced feeds using IP bonding of up to 14 connections, will transport the material as four video streams and distribute them to global customers via LiveU Matrix IP cloud video management and distribution platform.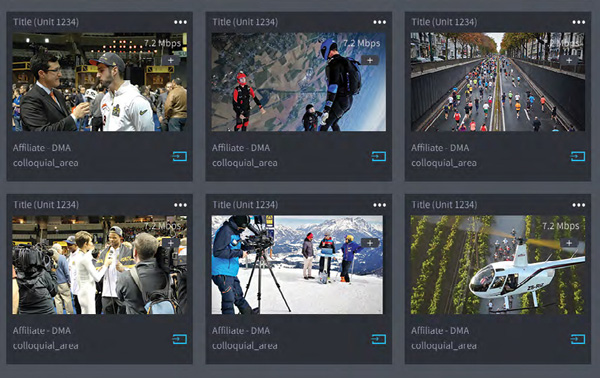 Curation
The death of George Floyd, an African American man who was pinned to the ground under Chauvin's knee, sparked worldwide protests against systemic racism and police brutality. The trial is highly anticipated and will begin on Monday, 8 March.
LiveU Matrix is operated as a managed service, combining front-end tools with an IP cloud-based transport layer, and integrates into regular workflows, allowing news teams to share live feeds with internal and network-wide end-points through the public Internet. Useful for special event coverage, it can replace transponders and give access to countrywide networks and bureau feeds. LiveU decoders can be used as transmission nodes when sharing video over the LiveU Matrix, or the material may be sent to a group wide distribution channel.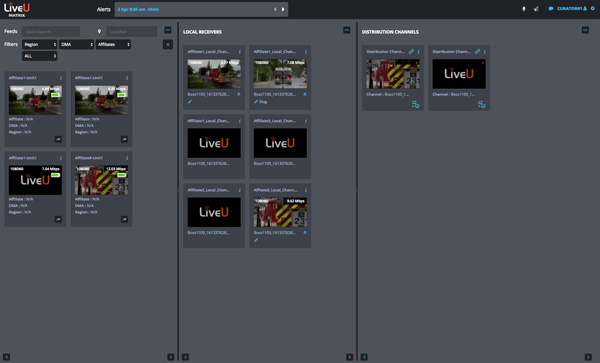 Alerting
As it is web-based, no extra hardware is necessary. Users can search for available live streams based on filters and metadata. Through the scalable interface, curator operators see a single comprehensive view of hundreds of available incoming live feeds, local affiliate channels the feeds can be assigned to, and the relevant output channels.

LiveU will make the pool feed available for current customers and other global broadcasters to pick up. For access to the Matrix distribution feed, please contact LiveU directly, here. www.liveu.tv