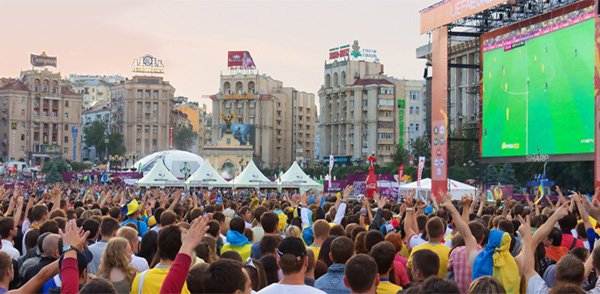 ATEME, experts in video delivery systems, has entered into a partnership with NPAW (Nice People At Work), video intelligence and analytics specialists, aiming to make available to customers of both companies a free trial version of software and analytics designed to improve the Quality of Experience (QoE ) for viewers of video content.
Through this partnership, all ATEME customers will have access to the real-time streaming video analytics from NPAW's player plug-in, called YOUBORA, free of charge for a period of 90 days. YOUBORA generates actionable monitoring and deep analysis of streaming performance and video usage,
The offer includes customisable dashboards with all relevant KPIs (Key Performance Indicators) on audience, content and quality, with unlimited possibilities for applying multiple filters, by dimensions or metric. Marketing, operations and engineering teams can then use these dashboards to make data-driven decisions, troubleshoot in real time, and improve the perceived quality of the service.
In the same way, any NPAW customer will also be able to receive a free trial version of ATEME NEA-CDN software, developed by Anevia for content and service providers who want to build their own private, audience-aware CDN for video streaming. Building your own CDN is a cost-efficient way to deliver broadcast-quality content at low latency, in particular to maintain a consistent QoE during peak periods. The trial version comes with two free cache nodes, with 20 Gbps capacity each, for an unlimited time period.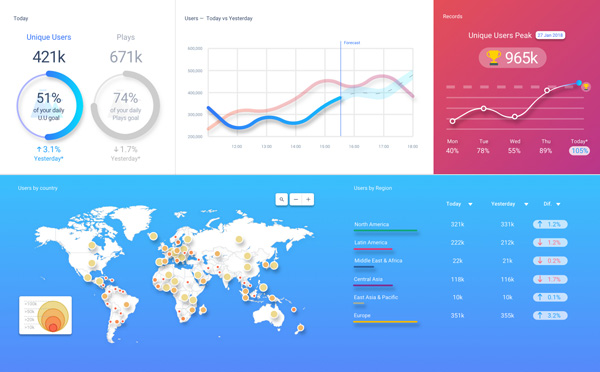 NEA-CDN uses video-caching algorithms, such as content awareness that responds to varying video complexity, to improve caching efficiency and hit-ratio. This ability is combined with a proprietary chunk-sharing technique, applied between live and Cloud DVR services to enhance delivery performance and optimise network usage. Furthermore, when NEA-CDN is run on an elastic cloud infrastructure, it accommodates changing levels of viewing demand by temporarily scaling up during high traffic events.
YOUBORA Suite helps OTTs, broadcasters, telcos and media services use analytics to improve their services. Through session monitoring, content providers can correlate and respond to insights across their video platform. The Suite's intelligent alert system collects session events and uses them to determine the characteristics of each user's session. This approach increases visibility by making a wider range of data available for analysis, and adding context that makes data-driven decisions more accurate.
It can also be used to answer questions about meeting business goals, growth of the user base, issues that affect QoE, ad placement, and effectiveness of the CDN. Ultimately, service providers can proactively manage users, build a desirable catalogue of content and optimise its discovery.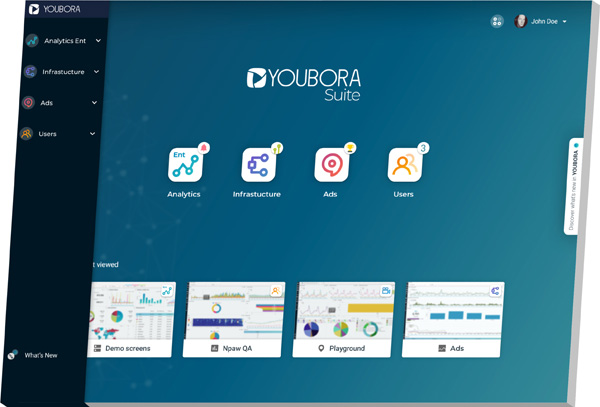 To take advantage of this offer, existing ATEME and NPAW customers should contact This email address is being protected from spambots. You need JavaScript enabled to view it. to request the free products.
Ruben Senor-Megias, Chief Sales Officer at NPAW, said that the two companies expect to further improve the relationship between QoE and data for the whole OTT-Delivery chain. Rémi Beaudouin, Chief Strategy Officer at ATEME also said, "Content providers, service providers and streaming platforms in today's fast-moving media industry must reach a high Quality of Experience and Quality of Service to maintain their place in their users' content streaming habits. By partnering, ATEME and NPAW meet the need for up-to-date video delivery combined with analytics." www.ateme.com