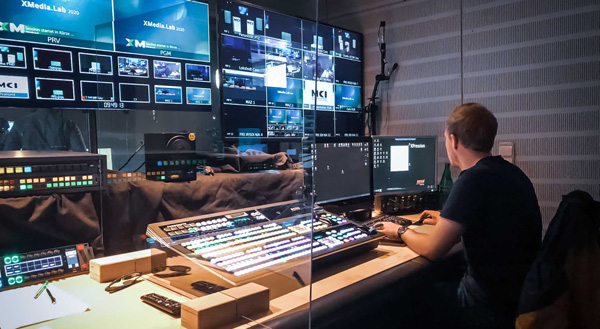 As the broadcast industry transitions from traditional SDI baseband infrastructures to hybrid IP/SDI and entirely IP architectures, exploring best practices and evaluating evolving protocols is important to keep media distribution operating efficiently and securely over networks. The engineers of Studio Hamburg MCI are participating in the future of IP-based broadcast workflows by partnering with broadcast and IT manufacturers.
MCI can take advantage of over 40 years of experience engineering and integrating broadcast and ProAV systems. In 2018, the company founded an IP lab to test new developments in broadcast IP and, in 2020, established the XMedia.Lab to focus on practical applications of IP protocols and new hybrid workflows.
Standards Testing
In response to wider adoption of broadcast IP workflows, MCI founded the XMedia.Lab to test practical applications of SMPTE and EBU IP standards in real-world production scenarios. MCI's engineers have a detailed understanding of the technical and creative challenges that broadcasters face, having specialised in professional broadcast systems since 1977 as a subsidiary of Studio Hamburg, one of Europe's largest television and film production studios.
Today, MCI's XMedia.Lab gives broadcasters and manufacturers a comprehensive environment to experiment with current IP systems and explore future possibilities with the development of new IP-based tools.
To accurately stage and recreate real-world production environments, MCI incorporated a range of native SDI and IP devices and software into the XMedia.Lab system. Various AJA IP-based I/O devices and converters help to connect SDI gear and products that do not have native IP interfaces into hybrid workflows.
"We've worked with AJA hardware for many years because of its reliability, and chose to integrate AJA KONA IP and IP Mini-Converters into the test lab design to keep our workflow relevant over the longer term and see how they would perform under experimental conditions," said Fabian Röttcher, Solution Architect at MCI.
KONA IP Video and Audio I/O
MCI's XMedia.Lab system includes AJA's KONA IP video and audio I/O card, which has support for up to 4K/UltraHD with SMPTE ST 2110, and AJA's IPR-10G2-SDI converters for bridging SMPTE ST 2110 with 3G-SDI. During experiments in the test lab, MCI uses KONA IP and IPR-10G2-SDI to bridge legacy SDI products into hybrid IP workflows and solve workflow challenges involved in optimising media delivery over IP.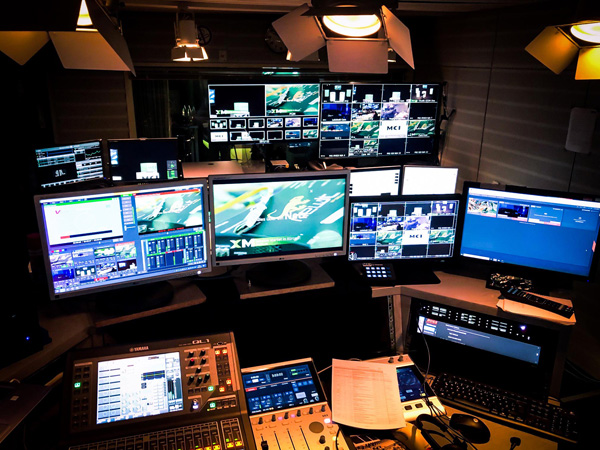 KONA IP's further support for SMPTE 2022-6 and uncompressed 3G-SDI video, audio and VANC data makes it an I/O device that is well-suited for testing workflows, while the IPR-10G2-SDI converter performs IP to SDI conversion to help the team manage different formats.
"As we continue exploring new possibilities in IP broadcast networks, our experience of working with AJA gear helps us quickly find our way around each system and optimise the integration of each device," Fabian said. "Our work is experimental, and when we need to develop workarounds to solve technical challenges, AJA's IP tools serve as the bridge we need to map workflows." www.aja.com