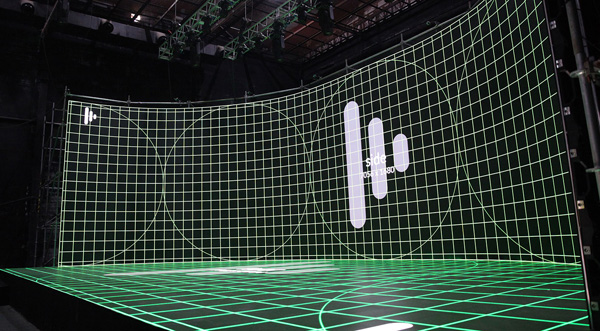 disguise has upgraded its xR software to enhance its integration of Unreal Engine and address the demand for detailed, high frame rate immersive content across Extended Reality (xR) and Virtual Production. In the past year, disguise has supported the design, scaling and delivery of over 200 xR productions in 35 countries in the Broadcast, Corporate and Education space.
Its new features include ACES colour management, Microsoft DirectX12 (DX12) APIs for rendering 2D and 3D vector graphics and video, and Deep Learning Super Sampling (DLSS) support from NVIDIA.
Together, they will allow users to deliver images via 10-bit HDR processing of Unreal content through disguise RenderStream, a proprietary IP protocol used to host Unreal content on dedicated disguise hardware. "This approach of scale-out rendering in conjunction with features such as DX12 support, DLSS and the ACES colour management workflow allows Virtual Production customers to pursue truly photorealistic scenes and content without compromising creativity," said Joe Bleasdale, Product Manager at disguise.
Colour Management
ACES (the Academy Color Encoding System) is one of the primary colour management systems used in film and VFX, and its integration into xR means that users can now access its workflow through the disguise system, enabling very high colour quality for motion picture images regardless of the source.

Virtual production at Orca Studios
"In my last shoots I've been working with the ACES workflow and doing some tests with a colourist to compare with other workflows. We have found it is a great tool for all of us in the production process," said David Monguet of MO&MO Film Services. "The VFX team has less work to transform the plates, and I have more dynamic range to adjust in the screens."
DLSS AI Rendering
disguise has also implemented a pipeline that supports Unreal Engine running DLSS. DLSS AI rendering increases graphics performance using Tensor Core AI processors on GeForce RTX GPUs, making use of a deep learning neural network to increase frame rates and generate images. It enables content to be rendered at a lower resolution then up-sampled using a GPU-accelerated deep learning model to reconstruct the image at the higher resolution.
The use of DLSS was adopted early on by disguise partner Orca Studios - a virtual production and VFX studio in Barcelona. "We adopted an early implementation of DLSS into Unreal Engine, which allows us to get a critical boost in performance in the more demanding scenes with ray tracing global illumination that would otherwise not hit the noise and performance limits necessary for high-end productions. The disguise integration of DLSS and Unreal Engine made this a direct process," the ORCA team said.
DirectX12 Support for Unreal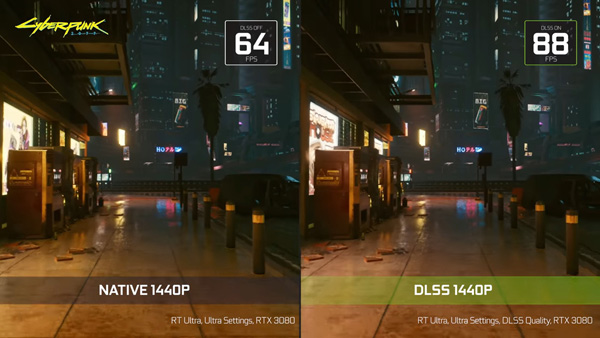 disguise has also recently added DirectX12 support for Unreal Engine, supporting rendering techniques such as ray tracing allowing users to capture high-quality reflections, refractions and accurate shadows to deliver photorealistic content. These new features enhance current Virtual Production workflows but make further development possible in the future.
"Our users are always looking for ways to deliver images of the highest quality, highest detail and highest frame rate but this is often constrained by the finite GPU power of their rendering system," says Peter Kirkup, Global Technical Solutions Manager at disguise.
"Our next release will introduce users to cluster rendering, an integration solution for Unreal's nDisplay. With this we aim to do two things – simplify the configuration of render clusters and separate out the render clusters from the final pixel delivery machines. By separating those two, we are able to scale them independently so you can add more render nodes for more render power or add more output nodes if you just have a bigger canvas." Keep watching this space. www.disguise.one