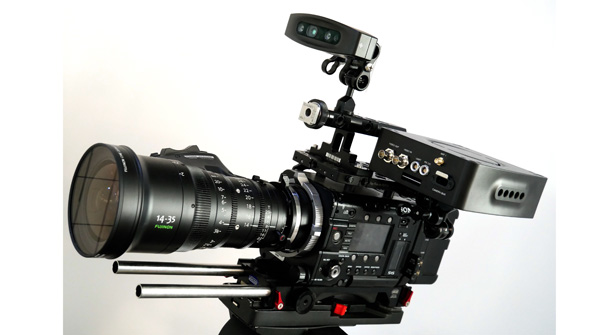 Ncam Reality 2021 real-time tracking system for incorporating virtual graphics into film, broadcast and live events is now updated to track the motion of any type of camera, using any lens or rig, regardless of the shooting environment. This update opens new options for developers and producers who want to build CG imagery into their productions.
CEO of Ncam Nic Hatch said, "The advantage of virtual graphics is their flexibility. With accurate tracking equipment to follow the exact moves your camera makes, Ncam can navigate through 3D environments and around CG props that you are looking at on your camera monitor, external display screen or other viewing device. Meanwhile, users can visualise live XR, real-time computer graphics, set extensions and other digital elements, directly in-camera."
In the Package
The new Ncam Reality system's real-time camera tracking tools include a Mk2 Camera Bar, Mk2 Server and Ncam Reality 2021 software. Built on modified Intel RealSense hardware, the Mk2 is lightweight enough to fit onto most cameras, and tracks motion indoors and outside. Owing to its set of hybrid sensors Ncam Reality can handle various tracking techniques at once, including natural features, fiducial objects and reflective markers, to make the production more flexible and easier to control.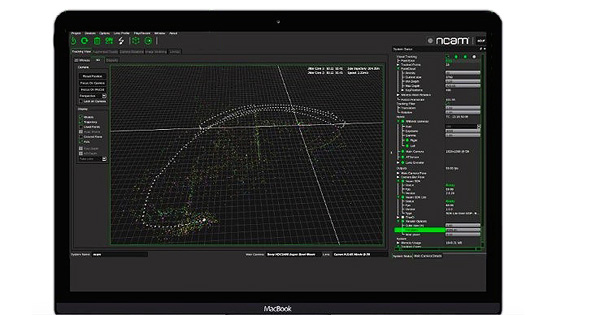 Intel RealSense depth and tracking hardware is made up of vision processors, depth and tracking modules, and depth cameras, supported by an open source SDK. Software developers, systems integrators and OEMs use it to give depth perception capabilities to machines and devices such as drones, robots and AR/VR devices like Ncam.
Ncam Reality software serves as the main control interface for camera tracking and lens profiling operations, with controls for activating each component of the system, and accessing calibration screens for each element. It displays the main camera or 3D view and tracking status, with camera information and values for the 6 degrees of freedom defining the camera's position in space, and focus-iris-zoom (FIZ) values.
Ncam Reality and UE4 for Film & TV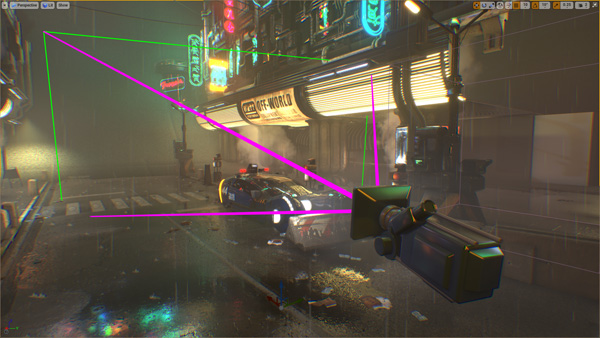 Ncam Reality has become a key component of virtual production through its close integration with Unreal Engine and native support for LED walls, the Ncam AR Suite plug-in. VFX teams can use the plug-in to explore virtual locations, character designs and shot options with the director and cinematographer in real time much earlier in the process, ahead of going on set. By creating a 3D point cloud of the surrounding 3D environment, the software can automatically determine the optimum tracking algorithm for any point in time during the actual shoot, improving accuracy and saving time.
The AR Suite plugin was developed as a means of producing real time augmented reality inside UE4 by integrating directly with UE4 frameworks such as Live Link, which instantly sends live camera tracking data to UE4, the Timecode Synchronizer that aligns all data sources together and Composure, used to configure compositing of live video, virtual graphics and VFX into scenes. nDisplay drives LED walls using Ncam tracking data, including POV projection, to render the Unreal Engine scene on synchronised displays. Sequencer records and replays Ncam camera tracking, and Multi-User Editing supports many Ncam cameras sharing one virtual space that can be modified live.
Live Applications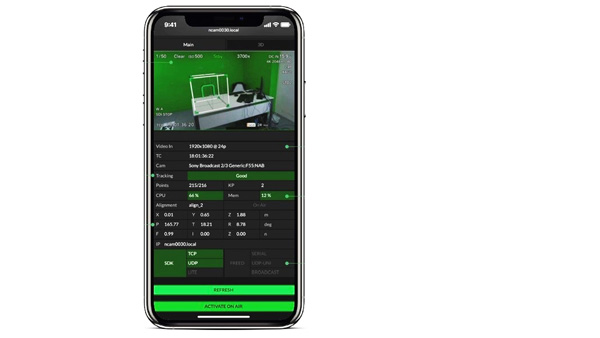 With its ability to to supply continuous, accurate camera position information, Ncam Reality also has broadcast and sports applications, and can be incorporated into a live or pre-recorded production. Ncam Reality introduces smart stages and XR to broadcast productions, for example, and at 288 grams, the Mk2 Camera Bar can travel from the studio to outdoor events, giving studios more scope for variation as they design their productions.
Remote access has also been added, allowing teams to control everything via a phone, tablet or PC, so they can do more in real time from a distance. To support data aggregation and sharing, Ncam's automatic 'take' system captures the camera position, rotation, FIZ metadata and timecode into a standard file whenever the camera is recording.
A new GUI and simpler controls make Ncam Reality's software more adaptable for live and specialty productions as well. As AR/MR continues to expand into marketing, enterprise and esports, camera tracking can become more useful for companies that need a natural blend between real and synthetic. With all the data processed locally, teams do not need to design a setup from the ground up for graphics creation. They can attach the Mk2 camera bar, link up with the server and software and begin shooting. www.ncam-tech.com