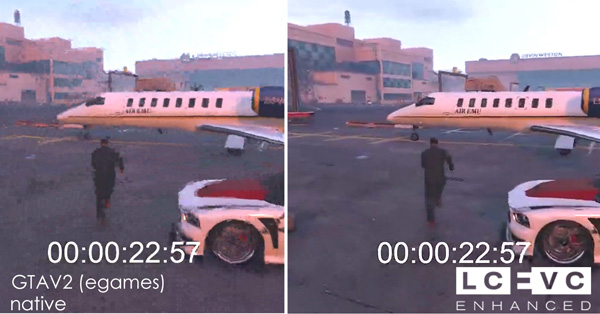 V-Nova video compression developer and provider has announced licensing terms for V-Nova LCEVC (Low Complexity Enhancement Video Coding), an SDK and a range of integrations for reference that add MPEG-5 Part 2 LCEVC ISO/IEC 23094-2 encoding and decoding to existing video delivery workflows, devices and applications.
With the help of customers and other participants from the industry, V-Nova designed the licensing terms to reflect the use of LCEVC as an enhancement, as well as to take a modern licensing approach similar to licensing for software services, where payment is based on usage. The result is license fees that are either free or low-cost.
Two License Options
V-Nova LCEVC – including both IP Rights and software products – is available for Entertainment Video Services with two types of licensing. The Integration License is free and enables device or chipset manufacturers, operating systems, browsers, in-house development and encoder/player vendors to integrate V-Nova LCEVC encoding and decoding libraries.
The Usage License is priced according to service size, measured via the total number of users. Above a lower free threshold, the cost per user is calculated according to volume and capped at $3.7 million per year.
V-Nova LCEVC SDK is available as a software CPU/GPU library, HTML5 scripts for web pages, IP for ASIC (application specific integrated circuits) and RTL (register-transfer level) for FPGAs. V-Nova's libraries for encoding and decoding MPEG LCEVC are highly optimised. The SDK can help to enhance codecs to their best compression performance with same device compatibility and without breaking the algorithm or other programming.
Efficient, Low Complexity
According to the company, V-Nova LCEVC is a highly optimised implementation of MPEG-5 Part 2 LCEVC, which is a codec-agnostic ISO/IEC enhancement standard that helps existing or future video codecs compress video more efficiently and reduces the processing complexity of encoding and decoding. LCEVC can be implemented with software updates for encoders and decoders, and was designed to access and apply available hardware acceleration for graphics processing.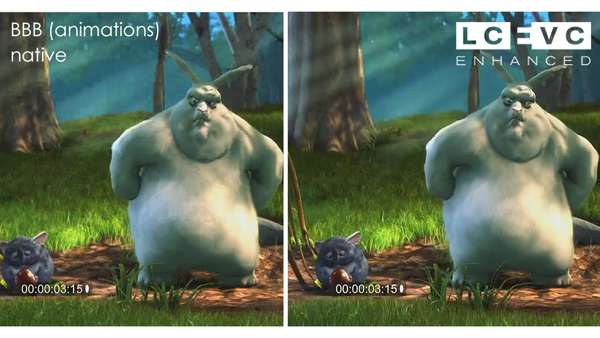 Complexity generally makes compression algorithms less efficient and more expensive to run, even if the resulting quality is good. LCEVC's low-complexity design can therefore accelerate encoding and control transcoding costs. Its corresponding reduction of carbon emissions per hour of video improves the environmental sustainability of video workflows. In short, LCEVC enables service providers to improve the quality of their services, their customer reach and minimise their operating costs.
Market Adoption, Licensing and Benefits
"The rapid release of the LCEVC product, followed by the straightforward licensing terms now in place, comes in response to the strong interest we have seen for LCEVC. Currently, we are actively supporting various customer projects and aiming to ensure that LCEVC market adoption is as rapid and direct as possible," said Guido Meardi, CEO and Co-founder, V-Nova.
"Simple, fair licensing terms for coding standards may be at least as important as compelling technical benefits. Following consultation with customers and industry players, we chose not to charge fees to hardware manufacturers, operating systems, browsers and other elements supporting the ecosystem, in order to facilitate rapid adoption at scale, also via software upgrades of existing devices. We charge a low-cost capped fee only to those service operators who benefit directly from the standard, in terms of measurable quality and profitability." www.v-nova.com