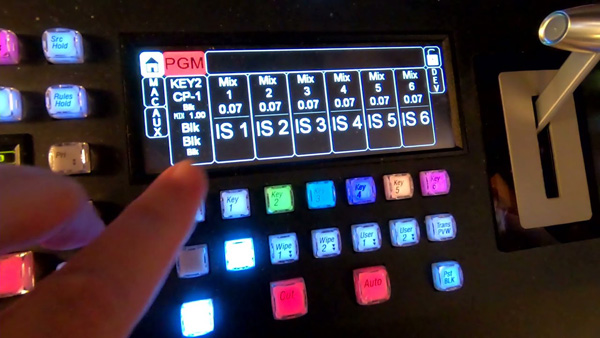 De Tune has been supplying live media and entertainment services since it launched in 2008, working on major sports productions and, more recently, with a variety of esports customers. In other markets, including corporate productions, the company has helped produce broadcast-quality trade show experiences for Toyota, Lexus and Scion's Auto Show Circuit.
De Tune has also been involved in developing corporate theatre experiences. Most recently, it deployed Grass Valley's cloud-based software-as-a-service GV AMPP (Agile Media Processing Platform) to help creative agency Public School shift the corporate theatre-style events it runs for clients to a virtualised environment.
Assessing the Options
The live content producers at Public School used AMPP to take advantage of the cloud and decentralised workflows to distribute high quality live content on air, despite challenging circumstances. De Tune was the first GV AMPP partner to make a managed service available on the platform.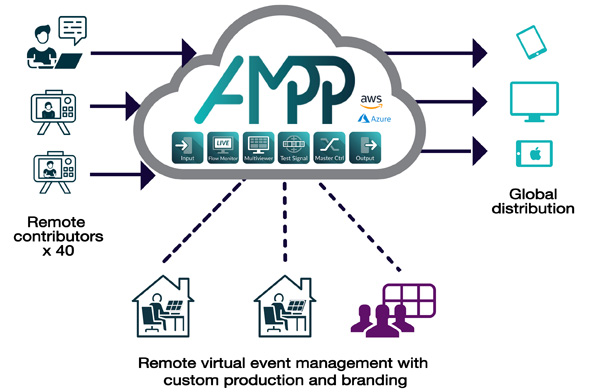 GV AMPP De Tune remote workflow
Michael Thuney, founder and CEO for De Tune said, "For this project with Public School, we have been able to apply remote broadcasting techniques to a new application and implement a totally decentralised, virtualised system."
Because running all of their production functions through a central control room was not going to be practical, Public School understood that a cloud-based workflow was their best option. Nevertheless, De Tune wanted to be assured of power and data-centre redundancy, and retain the ability to route globally, across multiple CDNs in multiple places.
Therefore, content acquisition was another factor in the Public School project – specifically, to ensure that it was completed to a broadcast-quality standard. De Tune, in turn, needed to find and deploy the right type of cloud-based SaaS partner to bring Public School's corporate events online.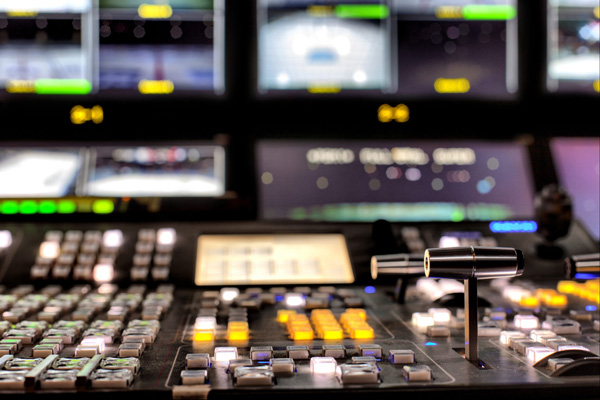 Master Control Room in the Cloud
GV AMPP is a software-as-a-service (SaaS) system that runs in data centre or cloud environments. It supports a modular approach to regular broadcast workflows such as live production, playout automation, asset management, signal processing and master switching.
In this scenario, De Tune used the AMPP Master Control application to create a master control room in the cloud with full redundancy, accessible from anywhere in the world. It is able to take advantage of elastic compute capacity and allows users to transition to public, data centre or hybrid infrastructures that can accommodate changes within their organisations.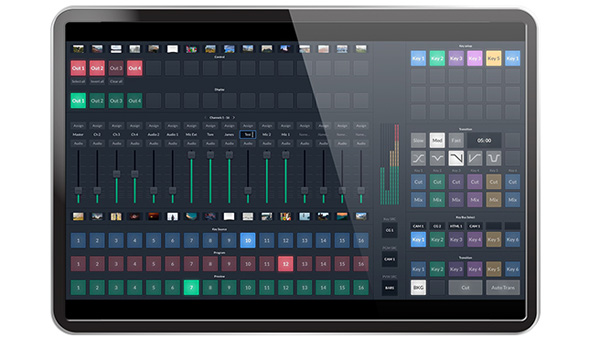 GV AMPP Master Control UI
For example, using AMPP, De Tune's production team set up customisable workflows with a variety of apps that handle the familiar jobs of multiviewers, router panels, test signal generators, switchers, graphics renderers, clip players and recorders. All of these can be deployed to support different workflows. Built on a microservices architecture based on five core technologies – fabric, timing, connectivity, identity and streaming – AMPP directly addresses many of the issues that complicate common IP and cloud deployments including complexity in network connectivity, timing challenges and latency.
Consistent Efficiency
Michael Thuney said, "Remote broadcasting capabilities have come a long way in the last five years. Our aim was building a decentralised production approach that put engineering at the centre – processes that you depend on to be reliable and use to drive multiple outputs from a single user interface. GV AMPP works that way. We can use it to look at all the other aspects of the workflow to ensure they are behaving as we expect and keep pushing out content even with the inconsistencies of the internet."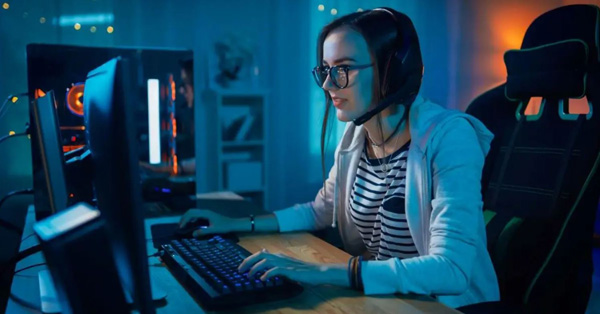 The workflow supported three hour-long events, delivered to six countries across EMEA, the Americas and Asia, featuring 40 presenters, located in their respective homes around the world with no on-site tech support. Live feeds, with translations and closed captioning, were delivered to a global audience of 5,000 over CDNs. Using AMPP Master Control, a De Tune team of 24, also located remotely, directly managed 37 TB of live video and data in the cloud.
All elements and content for this continuous 24-hour broadcast were based in Azure and AWS public clouds, bringing in live presentation streams from the UK, France, US, Australia, New Zealand and China. Michael said, "We needed the cloud-based workflow to allow our distributed team to collaborate efficiently, as they normally do when physically working together, to deliver our customer's content live on air, which is what we managed to achieve on the GV AMPP." www.grassvalley.com