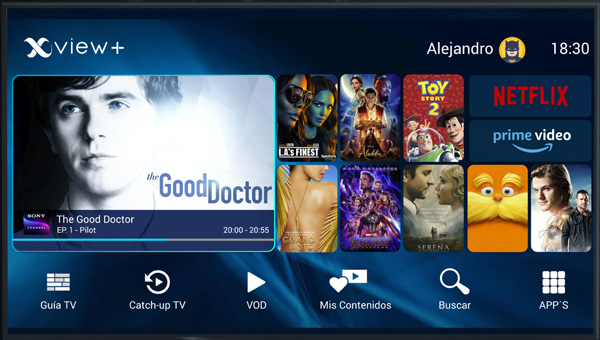 Megacable is a major triple-play provider in Mexico, delivering television, internet and phone services. "When our Xview+ OTT streaming service started growing, we wanted to guarantee a very competitive streaming experience for viewers. We needed a robust, high-performance CDN," said Gerardo Seifert, chief marketing officer at Megacable.
Streaming Only
Megacable optimised the delivery of its Xview+ service by merging selected content into one place and unifying the user experience, aiming to simplify video streaming. The company has transitioned from a hybrid IPTV and broadcast delivery model to an entirely OTT adaptive bitrate system. The Xview+ service, with more than 250 channels delivered only in streaming formats, is available on Android TV set-top boxes (STBs) that are mostly connected through Wi-Fi and a mobile device app in order to guarantee a consistent streaming experience for subscribers.
The company's transition and optimisation was carried out through Broadpeak's CDN and nanoCDN multicast ABR. Megacable can deliver live, VOD, time-shift TV and catch-up TV, as well as premium TV programming on TV sets and any device. They can also ensure a consistently good quality of experience (QoE) for millions of simultaneous viewers while controlling delivery costs.
Gerardo said, "With multicast ABR, the impact of unpredictable peaks in traffic on streaming quality are no longer a major challenge for us, and we've successfully unified video delivery to any screen. Broadpeak's R&D and experience in multicast ABR was invaluable during this project, making our multiscreen video delivery simpler and more efficient as we continue adding subscribers."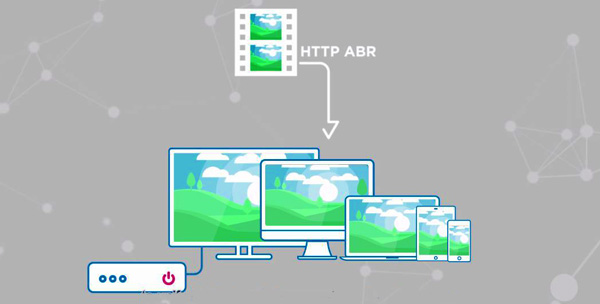 nanoCDN enables operators to unify video delivery systems for all screens.
Broadpeak's nanoCDN multicast ABR system uses a software agent, installed inside both STBs and optical network terminals, that removes unicast traffic peaks in the network and markedly reduces delivery costs. nanoCDN preserves latency levels similar to broadcast for live events and automatically retransmits lost packets to result in the highest possible QoE for subscribers, even when the STB is connected via Wi-Fi.
Analytics and Integration
Megacable has adopted an analytics system from Broadpeak as well, to give their team insight into how subscribers experience the service and how the delivery system performs. For each streaming session, Broadpeak's analytics software oversees subscribers' QoE, capturing critical information such as the bitrates streamed and the layer switches.
Megacable has integrated Broadpeak's CDN, nanoCDN and analytics package with Viaccess-Orca's TV Platform, which is used for unified content management, end-to-end security for content protection, and multi-device delivery capabilities. As well as Broadpeak, third-party systems from Dotscreen, Technicolor, ZTE among others have been integrated.
"We have been able to support a major operator moving from a legacy product to an easy-to-use, high-quality TV service for Mexican families at home and on the go on mobile devices with the Xview+ app," said Jacques Le Mancq, CEO at Broadpeak. "Our nanoCDN multicast ABR solves two critical issues – scalability and quality of experience – with a future path to CMAF and low-latency streaming for Megacable." broadpeak.tv