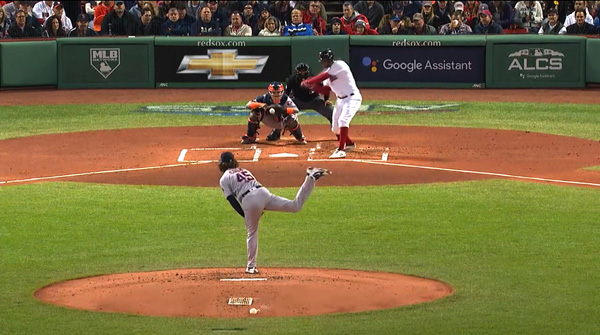 AMC Supponor's virtual placement activates ad spaces for sports broadcasts without having to modify surfaces and cameras at the venue or install physical advertising.
Magna Systems deployed a broadcast feed over Internet supporting a virtual advertising package designed and delivered by AMC Supponor to their client, Greyhound Racing NSW, for use during one of Greyhound Racing's main annual events, Ladbroke's Golden Easter Egg Event.
AMC Supponor COO David Adams said, "AMC Supponor were demonstrating our new AI-powered virtual advertising placement system at the event. In order to enhance the coverage of the Golden Easter Egg Final for the participating brands Ladbrokes.com, dailytelegraph.com.au and thedogs.com.au, we delivered targeted, relevant advertising for each of their broadcast feeds."
Screen-Only Advertising
AMC Supponor's AI system can replace static and digital billboard advertising, including ads on barrier fences and various ads on a track or field through multiple broadcast feeds. Supponor's virtual placement is a screen-only technique – advertising spaces are activated for the broadcast coverage of a sporting event, without having to modify surfaces and cameras at the venue or install physical advertising.
Their compositing method – chroma and luma keying algorithms applied with trained AI/ML models – aims for authenticity and realism. Therefore, it does not stop at layering computer graphics onto the feed but uses mapping techniques to account for camera angle and considers lighting and occlusions with real objects and people.
At this particular event, Ladbrokes signage replaced barrier signage at the dog races as seen on the Ladbrokes app, while local Ladbrokes commentators worked at the track.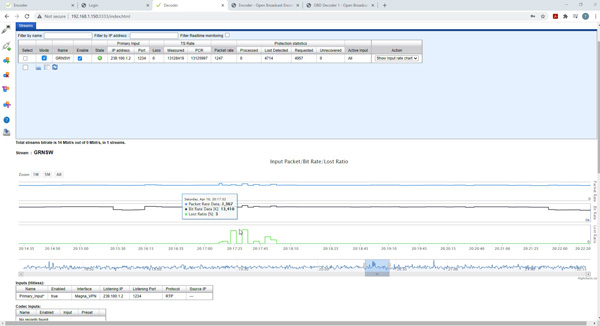 VideoFlow GUI highlighting the number of packets that have been lost or requested and zero unrecovered packets
David said, "AMC Supponor's job was to supply an augmented virtual feed that mapped to ten virtual advertisement locations placed around the track. For each race, different HD ads were placed in those ten locations through a playlist created in the AMC Supponor system for each participating brand. Then for delivery to the venue, we hired Magna Systems, who supplied a VideoFlow system."
Digital Video Gateway
Magna set up and supplied a VideoFlow internet gateway to deliver the HD content to Telstra Broadcast Services, who then made it available to Ladbrokes.com, dailytelegraph.com.au and thedogs.com.au.
Magna also organised load sharing between the local 4G internet connection and Telstra 5G, in order to deliver the content with zero packet loss across the six hour event. If necessary, the VideoFlow system would dynamically change to using 5G data if the internet feed fell below a predetermined data rate, maintaining synchronisation to avoid service interruption.
Recognising what migration to all-IP broadcast operation means in practical terms for most broadcasters, VideoFlow developed their Digital Video Gateway (DVG) to help connect legacy devices and interfaces to IP, as well as support new protocols for reliable video delivery over IP, such as RIST and SRT.
Standards-Based Approach
The resulting video gateway supports legacy interface conversions to IP, protocol conversion and a large range of video streaming-over-IP protocols. Specifically, users can make any-to-any connections using legacy and IP interfaces. DVG can use ZiXi, Netinsight, RIST, SRT or SMPTE 2022-1 protocols to preserve video quality over IP networks using media streaming protocols like MPEG TS, RTMP, HLS and DASH.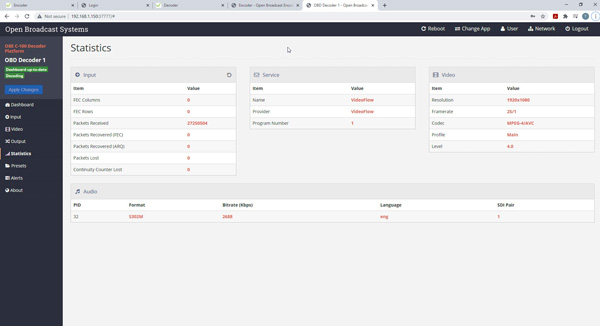 VideoFlow decoder statistics from the day, highlighting the number of packets received and number of packets lost.
A standards-based approach is fundamental to the system. For example, DVG can be used to connect to a service in AWS over RIST, or to a service in Microsoft Azure over SRT. It can also connect services using different video streaming or delivery protocols. In fact, VideoFlow is the founding member of the RIST Forum, contributing to development for contribution and distribution of broadcast content over the public internet or other IP network.
VideoFlow uses an efficient, robust implementation of RIST that takes advantage of some of the protocol's primary reliability features such as load sharing to increase stability, bitrate bonding using multiple low-bitrate links to carry high-bitrate streams, and hitless redundancy, which routes a live video stream over more than one network path to prevent disruption in case of congestion.
VideoFlow also supports RIST bitrate adaptation features as a means of ensuring reliability of services over IP networks. Adaptation can enhance contribution and distribution applications, and single- and multiple-program transport streams (SPTS and MPTS).
SRT for Unpredictable Networks
VideoFlow uses an implementation of SRT as well, emphasising video quality and interoperability. SRT was developed to optimise streaming performance across unpredictable networks. It protects against jitter, packet loss and bandwidth fluctuation to upgrade the viewing experience, and allows users to configure controls to deliver low latency video while managing network challenges. SRT also secures streams with 128/256-bit AES encryption from contribution to distribution.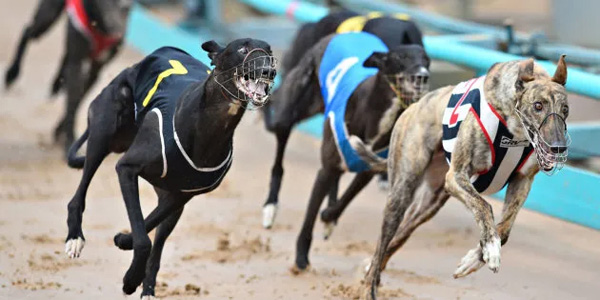 The goal is a broadcast that is always connected and on-air. VideoFlow adapts the bit rate in real-time to changes in network capacity to maintain a reliable and uninterrupted service, adding back-up links and disaster recovery for continuity. Clients can monitor the streams and network behaviour at any point from any device – verifying the signal quality for viewers on any site on a smartphone or tablet, and verifying connection statistics in real-time.
David said, "The virtual feed was delivered with very little latency and clear image quality. The ability to supply a feed without relying on traditional hardware systems made the process more efficient and gave us an edge during remote production. Of course, finally being able to use the existing NBN network is a revelation as well." magnasys.tv