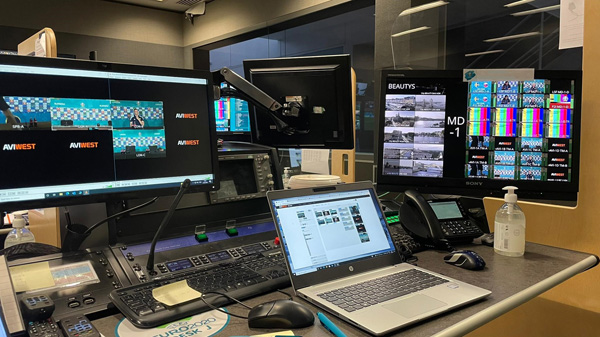 The Union of European Football Associations (UEFA) chose to support a series of off-venue events, including official team training and press conferences from UEFA EURO 2020, Europe's biggest football competition, through a bonded cellular networked system. With 51 matches held in 11 host cities across Europe and a difficult work environment due to the COVID-19 global health crisis, this year's event was extremely challenging to prepare for and deliver.
UEFA used AVIWEST's live video contribution system to transfer supplementary match Day 1 programming. As a result, broadcast partners have been able to effectively show the UEFA EURO 2020 official team training sessions and press conferences for their audiences that are now depending more frequently on digital services. UEFA deployed AVIWEST's PRO380 bonded cellular field units, StreamHub transceiver and Manager network management platform, to address various mobility and reliability challenges.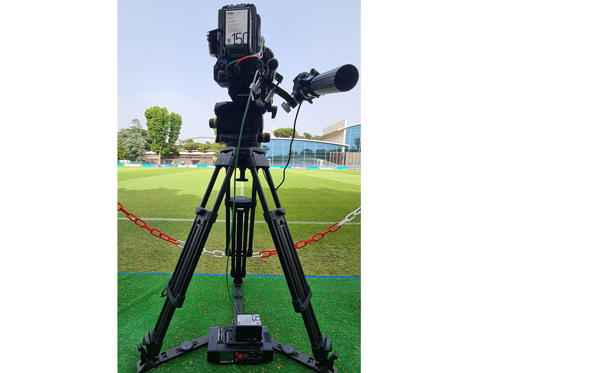 Moving Video Data
StreamHub receives, decodes, transcodes, records, plays out and distributes the live video streams and recorded video files sent by remote field units or third party devices such as IP cameras. It can run in-house on a server or as a cloud-based service. It receives up to 16 concurrent incoming streams through RTMP, RTSP/RTP, HLS and TS/IP streaming protocols, and up to four H.264 or HEVC videos can be simultaneously decoded, owing to four SDI outputs synchronised with a Genlock input.
AVIWEST also supplied UEFA with SIM cards and data support, and accompanied their broadcast team through all stages of the project, including expeditions across Europe, team training, installations and follow-ups with a 24/7 support service.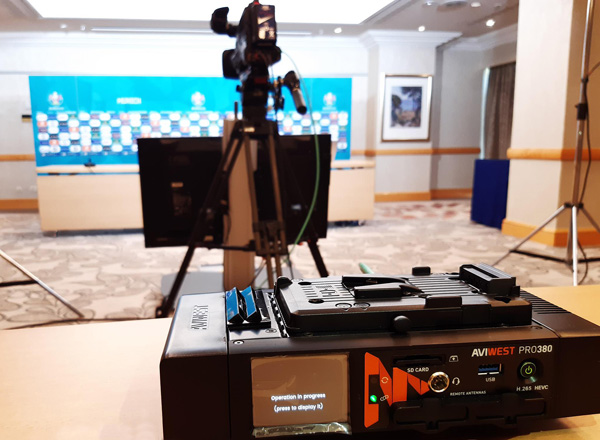 Using the AVIWEST PRO3 Series, UEFA's host broadcast team supplied secure live high-quality feeds over aggregated cellular networks. They were also able to use IP networks to send high quality images from the field.
Master Control Room
In the master control room, operators used the AVIWEST Manager to monitor and control the entire AVIWEST system including fields units, StreamHub transceivers and third-party equipment via a single, centralised and straightforward web interface. Its functionality supplied UEFA's production team with critical information about device performance, resource availability and potential data consumption warnings. The Manager also allowed simple video routing through drag-and-drop actions and the booking of StreamHub outputs (SDI or IP) for dedicated transmitters.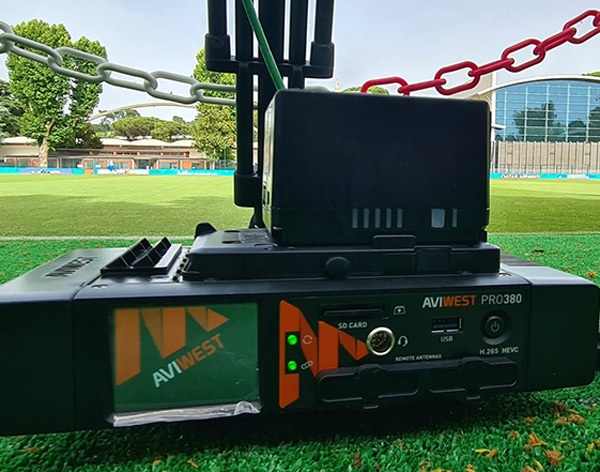 "Because the AVIWEST Manager was built for flexibility and efficiency, it matched UEFA's remote live video production requirements very closely, in contrast with other systems on the market," said Alexandre Augereau, area sales manager at AVIWEST. "During the event, our team of experts worked together with UEFA to simplify their workflows and help them to supply content as and where it was needed." www.aviwest.com