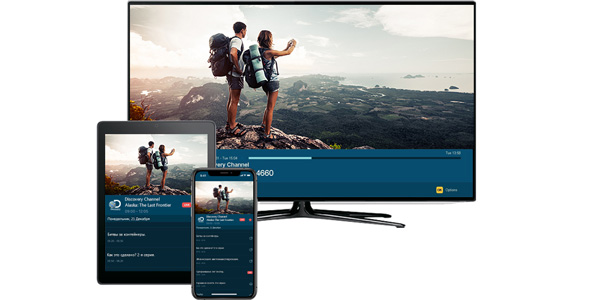 Telecom Armenia, an IPTV/OTT operator running under the brand name Beeline, has re-launched its TV services to the Armenian market. With a legacy system in place, Telecom Armenia identified a need for a scalable, up to date video delivery system as part of a refresh across the entire service, including a new front and back office.
The operator selected ATEME as a single source to supply their organisation with a range of OTT processes, from receiving content to CDN delivery. ATEME supplied separate software applications for front and back office services – in the conventional way, the front end covers the portion that subscribers see and use directly, for example, the service portal, and the back end is the part handling servers, databases and administration tools that the service staff, administrators, shops and customer care deal with.
Single IPTV/OTT Platform
ATEME´s end-to-end approach gives service providers like Beeline a single platform to deliver transport streams over both IPTV and OTT networks, leading to optimised processes and better performance. Because of the shared workflow approach, organisations can also centralise all media processing workflows and focus on the video quality of any content to any screen, as well as quality of service.

IPTV and OTT are similar but have fundamental differences that make ATEME's package unusual, as it handles both. The main difference is the network. OTT content is usually supplied over an open network – the internet. IPTV comes over a closed, proprietary network such as a private LAN or WAN, and supports one-to-many streaming.
OTT, by using the open internet, may require no further investment in network infrastructure, nor any changes to existing network configurations. IPTV does need investments to control picture quality without affecting network functions. However, the closed IPTV network has some advantages – reliability, ease of monitoring and the ability to maintain quality of service.
As the line between IPTV and OTT services becomes increasingly blurred, creating a high-quality user experience is the main driver behind business decisions.
Low-Latency, Scalable, Agile
The system Telecom Armenia chose also includes ATEME's TITAN software for compression, channel origination and reception, and NEA for packaging, VOD, catchup and CDN delivery. NEA deploys high-density encoders that support delivery of best-possible content at the lowest bitrate. With these encoders, combined with ATEME's just-in-time packagers and shared workflow, operators can optimise their network usage and reduce storage requirements, for both live and VOD services.
Ultimately, the components in the NEA platform contribute to lower latency, less rebuffering and greater efficiency, lowering costs. The NEA platform is also based on a scalable architecture, so the organisation starts with a low investment and expands the platform as viewers increase.
Gevorg Gevorgyan, CTO, Telecom Armenia, said, "This OTT platform means we can run our services efficiently and have the flexibility of converged IPTV/OTT and the ability to support new formats and functionalities in the future. Our partnership with ATEME also optimises video quality, makes us agile and saves on bandwidth while keeping latency low for HD and UHD (4K) TV content." www.ateme.com