Brazilian IT media services company, MDotti Tecnologia, created a dedicated workflow to support ingest for coverage of the Tokyo Games at television network Rede Bandeirantes in São Paulo.
From the camera feeds, Cinegy Capture PRO was installed to simultaneously deliver 12 channels of ingest directly to a ZBoox shared storage system, developed by MDotti themselves, from which the production team could access and edit clips via Adobe Premiere Pro workstations. Meanwhile live feeds were continuously ingested.
MDotti Tecnologia created a temporary, parallel infrastructure to handle the Games content, making it unnecessary for Rede Bandeirantes to re-allocate any of its existing infrastructure, which is already at capacity, to support the event.
"Supporting the live event from Tokyo would not have been possible with Rede Bandeirantes' existing capabilities. We researched many products and systems. Cinegy Capture PRO was the one that gave us reliable ingest, multi-destination and collaborative capabilities that are essential when managing a project of this magnitude," said Lucas Maia, Operations Director at MDotti Tecnologia.
"Renting the workflow for the event allowed us to deliver an effective, but low-cost system, and Cinegy's licence rental model also means we can launch a special capability for events as needed."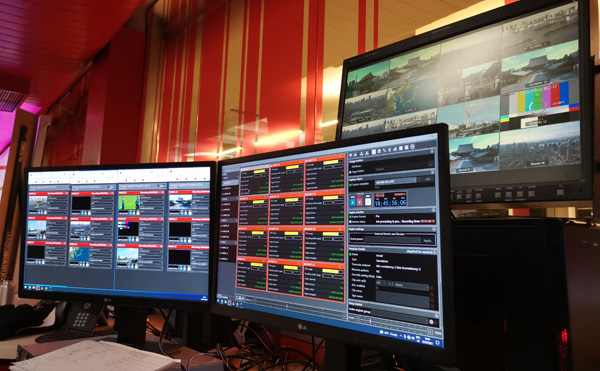 Cinegy Capture PRO centralises media ingest and is purpose-built as a completely independent ingest tool. It unifies the process of ingesting material and generating edit or web proxies. The system can be used as an application by any user on the network. One or multiple instances of Cinegy Capture PRO can be installed as a service on a commodity server or standard PC and configured to work with devices or IP streams.
Once started, each Cinegy Capture PRO service is identified and controlled through the system's Windows client, Cinegy Capture Control. An embedded Cinegy system for IP stream multicast generates broadcast-quality real-time feedback streams for immediate review of incoming material. The Rede Bandeirantes team is able to record to multiple storage systems simultaneously, and ingest live XDCAM streams in real time with edit-while-ingest capability.
Because Cinegy Capture PRO is hardware agnostic, it works directly with MDotti's regular workstations. With a high performance server or workstation, up to eight AVID DNxHD or XDCAM HD422 streams can be captured simultaneously. Most modern industrial codecs and file formats are supported.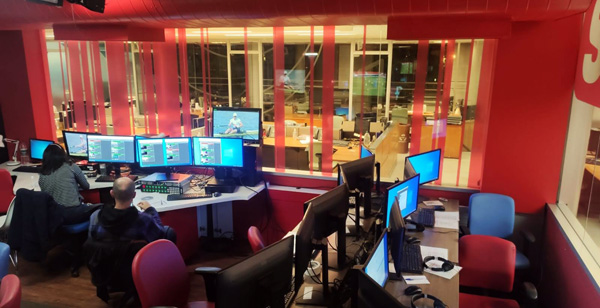 In effect, Cinegy Capture PRO makes ingest a resource that can be shared between people, and replaces separate ingest and transcode machines that would normally have been required. The ability to encode a video frame once before wrapping it into, for example, MXF files for Avid editing and MOV files for FCP, makes mixed-environment productions more flexible.
Rede Bandeirantes plans to apply the same workflow, supporting five channels of ingest, for a new live show in the coming months. www.cinegy.com