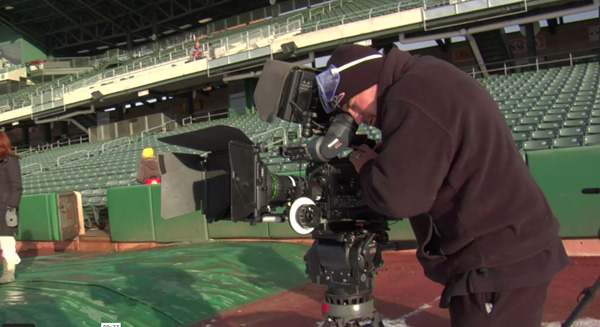 Telestream has developed new functionality for its Lightspeed Live Capture video server system. Lightspeed Live Capture is a scalable, multi-channel on-premise capture system that international broadcasters are already using for major sporting events such as the FIFA Men's and Women's Soccer Championship Finals. It is designed for ingest of live, live linear or tape-based media directly into production, post-production and broadcast workflows, and extends to real-time production for remotely located staff.
The updated version of Lightspeed Live Capture, which is integrated with Vantage, introduces Live Schedule and Live Play functions to support the system's existing Live Edit functionality. These new functions have been developed to complement the tools in Live Capture with three applications for sub-clip editing, scheduling and confidence monitoring.
Live Schedule is a Unified Schedule Application for Lightspeed Live Capture. With its web-based UI, it automates the recording of channels on a single stand-alone Live Capture server, or any channel within multiple Live Capture servers joined into a multi-capture server domain.
Live Play is an SDI SD/HD Playback option for Live Capture. It works as a confidence monitor that can play back individual files, multi-file playlists, or from a growing file created by a Live Capture server.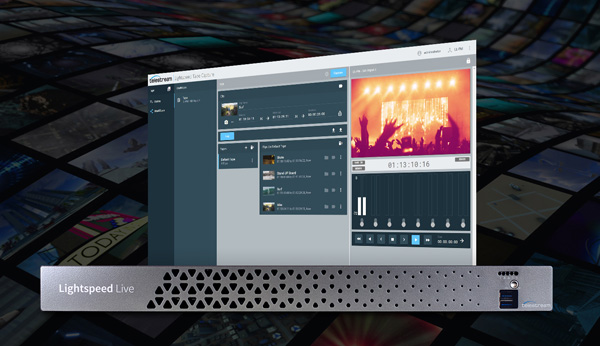 Live Edit is a sub-clipping option that works with growing files while an event is still in progress to reduce production costs for live event catch-up, highlights preparation, or any media sub-clipping workflows with a short turn-around time.
Using this new video capture software, regardless of where in the world the event takes place, finished content can be available within a few seconds. Lightspeed Live Capture's differentiation from other content capture systems comes from its tight integration with Vantage, where editors can begin to work on growing files just a few seconds behind live, while Vantage can be creating other media files for archival and proxy viewing.
Telestream has developed the Lightspeed Live family with modern economic and production pressures in mind. Lightspeed Live Capture is available in three different sizes with different video server feature sets, making it accessible to a wide range of production facilities and budgets. Integrated alongside Vantage, the system targets a broad spectrum of broadcast engineering and operations personnel, from line staff to director and VP level. It actively supports those people who need to capture content from tape or from live event productions, whether they are local or global in scale. www.telestream.net