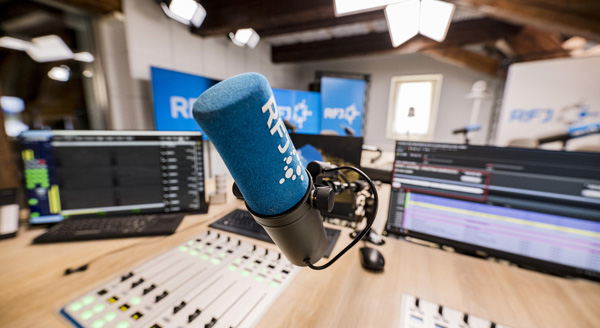 Swiss broadcaster BNJ operates four radio stations and associated websites in the Jura Arc region. They are interested in the potential of multimedia radio and new digital and social platforms as a means of improving their engagement within the Swiss communities BNJ serves, and have undertaken a multi-year radio business diversification plan.
BNJ has found that the Jura Arc's distinct communities now place a growing importance on local news and programming. They look for more stories and story angles as well as ways to watch and engage with radio hosts and programs. As part of its plan, the company has adopted Dalet Galaxy five MAM system as its new media infrastructure. The MAM is highly scalable and includes AI-driven search and automated documentation. It runs on Dalet Media Cortex, a specialised AI engine that the system accesses as a service.
Asset Monetisation
BNJ's CEO Pierre Steulet said, "The Dalet Galaxy five upgrade and AI capabilities of Dalet Media Cortex will make us better at monetising assets through video sharing on social media channels. We especially aim to be able to personalise and curate news and programming content more accurately on the viewer's chosen medium. Also, by automating many of the manual aspects of content production, tracking and management, our journalists, DJs and partners can spend time finding new ways to engage with their audiences."
BNJ will use Dalet Galaxy five to connect its four radio sites GRRIF, RJB, RTN and RFJ, creating a centralised topology that will support workflows that take advantage of the digital nature of their content, including archive enrichment and content recommendations. Having been a Dalet customer since 1999, now with new editorial, video and advertising production capabilities, BNJ plan to deliver hypertargeted and consciously curated news, talk shows, podcasts and music programming.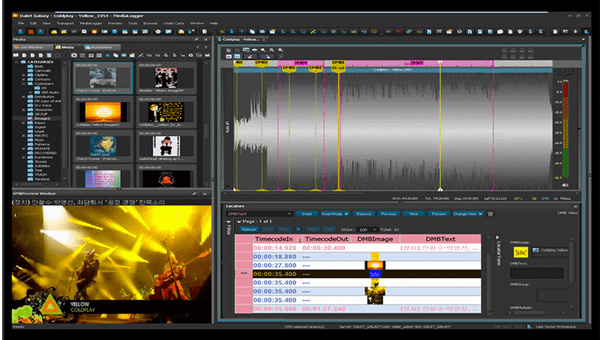 This content will be distributed simultaneously across traditional, digital and social channels, and generate new advertising revenue through sharable visual radio. "Watching radio is a trend now," said Johann Zemmour, General Manager, EMEA & APAC, Dalet. "Audiences want to see and share popular or controversial clips, and advertisers want their ads at the start of the clip to guarantee exposure to viewers.
"Dalet's Visual Radio capabilities emphasise branding to encourage overall loyalty to the station. For localised radio where stations serve specific communities, it reinforces local and regional relevance - a key objective of the BNJ group."
Orchestration and Editorial Platform
Dalet Galaxy five's workflow orchestration and editorial platform handles video and audio, and integrates with studio equipment and services. Video and audio clips can be edited, branded and captioned with lower thirds to be uploaded immediately to social media platforms.
For editing, the Dalet Galaxy five platform works with Dalet On-the-Go mobile and Dalet OneCut craft editing tools, as complementary software. The applications are geared for robustness and flexibility for teams transforming and assembling video into long and short form programs and news content for all platforms, from anywhere. Howeve, the new AI capabilities will bring the most change to the editorial workflow.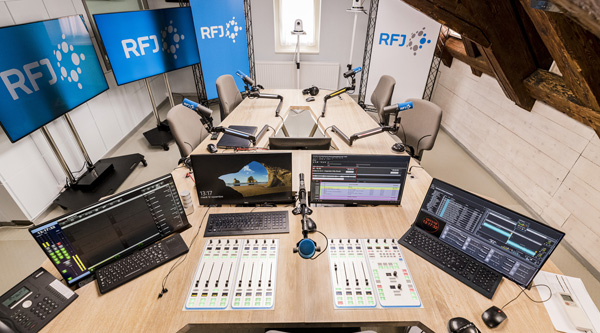 Cédric Richard, IT Manager at BNJ, said,"Dalet Media Cortex will automate the indexing and documentation of all new and archived content. Relevant content discovery and timely recommendations will help journalists quickly develop new and evolving story narratives, giving audiences a greater variety of local news and programming as well as more opportunities to engage with journalists on stories that interest them."
Workflow Integrations
Owing to Dalet API integration with the advertising systems BCE StudioTalk and Winpub from Solution Informatique, music, news and promotional content - with associated video - is instantly available for curating into programs or on the fly, with granular control. Users will be able to adjust advertising screens and insert new adverts as timely content becomes available.

Dalet APIs will also be used to integrate the external systems and services that are essential to delivery, including MusicMaster for music scheduling and Lawo for playout. The BNJ's unified workflow is expected to make processes less complex for DJs, journalists and promoters and result in a smoother experience for audiences. www.dalet.com