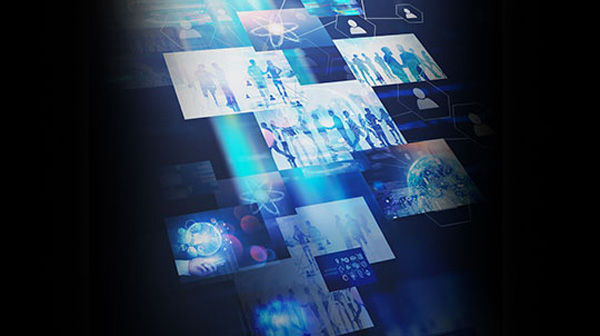 NewTek NC2 Studio Input/Output Module helps studios make workflows more flexible, and adapt their connectivity set-ups and I/O configurations to suit different media production and broadcast requirements.
Supporting 12G-SDI and 10 Gigabit Ethernet connections, the NC2 Studio I/O Module accommodates new video workflows by bringing together traditional SDI equipment and infrastructure with IP networks. Its turnkey design has up to eight channels of adaptable I/O including media file playback and recording in a 1 RU chassis, supported by its connectivity with the NDI 5 protocol. For example, a user could configure it as an 8 x 3G-SDI device, set up 2 x 12G-SDI with 4 x 3G-SDI ports, or design other combinations.
As well as converting source types, the new module connects multiple video and audio formats including SDI, NDI and other IP formats. The interface includes selectable multi-viewers and professional video scopes, which give users more control of signals through built-in precision colour correction.

This set of features makes the module a useful drop-in system for interconnecting video signal types with complementary audio formats, and for setting up adaptable workflows through Dante, AES-67 and ASIO/WDM software audio drivers. Each channel can be managed locally via integrated NDI KVM technology, or a web-based API. Compatible audio drivers or virtual sound card licenses, sold separately, may be required.
"We have seen more demand from producers and broadcasters who want to use 12G-SDI based devices in combination with NDI based infrastructure," said Will Waters, head of product management at NewTek. "The NC2 Studio I/O Module gives them a way to manage their signals to meet this need. The increased bandwidth capabilities of both SDI and network components in the module, combined with NDI, makes it possible to integrate many source types with the flexibility of IP video production."
NewTek has optimised the module to work with the updates applied to NDI 5, which make it possible to connect workflows to any device, in any location. The combination of the NC2 Studio I/O Module with NDI removes many restrictions associated with productions bound to a physical location so that users can set up efficient, secure, scalable workflows. www.newtek.com