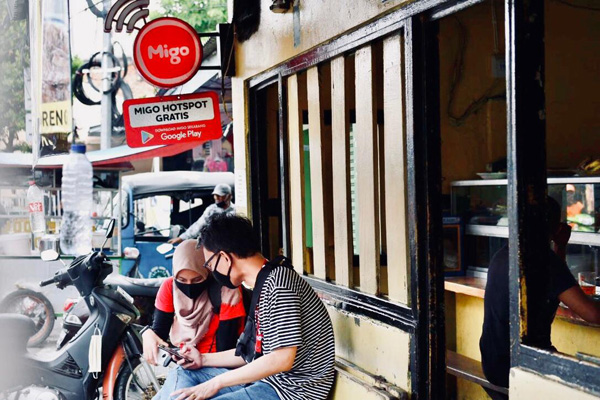 Migo digital distribution service reaches its customer base in emerging economies and mass markets by making various internet services available through an in-person retail business model. Migo currently markets a variety of video content for download over local WiFi hotspots called Migo Download Stations (MDS) for offline viewing on mobile devices such as smartphones and tablets.
So far, the service is available in the Jakarta Metropolitan Area where smartphones are common, but high-volume content download or streaming over cellular is often not possible due to limited budgets or insufficient broadband infrastructure. Migo is hosted on Amazon Web Services (AWS). In order to make sure delivery meets partner service license agreements and compliance regulations, Migo also uses the cloud-based Dalet Flex platform as part of its software stack, to manage the video and metadata packaging requirements.
New Category
"Migo facilitates what would have been an out-of-reach, expensive digital experience for mass consumer market segments, as a very short-form, affordable product, and uses Dalet Flex to manage content package and delivery," said Daniel Money, Operations & Supply Chain Director, Migo. "In effect, using the cloud, we have built a new category for content delivery and consumption using a Content Delivery Network (CDN) that is independent of telecommunications infrastructure."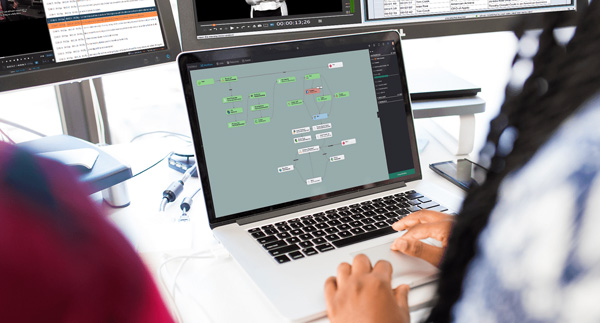 Dalet Flex workflows
Migo's founder is Barrett Comiskey, a specialist in mass distribution models who also developed the delivery system the Amazon Kindle e-reader uses. Migo's product is a downloadable collection of content-to-go. Consumers can download Migo content over a local public WiFi at one of the planned 100,000 proprietary kiosks located in small convenience and general stores throughout Indonesia. Once downloaded, consumers can watch offline anytime, anywhere, without needing an Internet connection, and the cost is low.
Visibility and Control
"The company's initial software stack, production and content distribution layer was a complicated, tiered design. Since there were many upstream and downstream dependencies that were always changing, at first we decided to design the workflow in-house, but it proved to be quite challenging to maintain," said Daniel. "We looked again at the industry for robust, flexible content workflow systems and were impressed with Dalet Flex, seeing the quality of the UI and breadth of use cases."
Migo's cloud workflow simplifies the many upstream and downstream adjustments while allowing the company to monitor and control the business in the meantime. Dalet Flex asset management tools manage and curate the content, and its media logistics capabilities orchestrate delivery by packaging and distributing content with metadata for multiplatform distribution. Sharing metadata and analytics, Dalet Flex structures information so that everyone uses the same data along the content supply chain.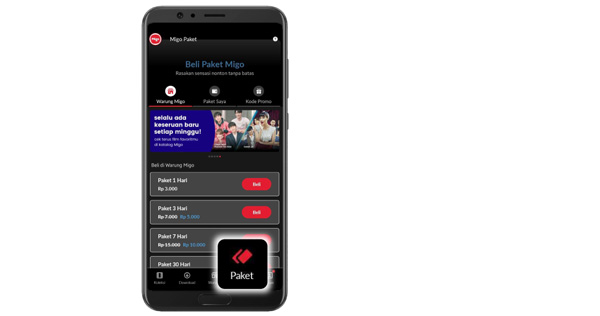 Cloud Native
The platform's native cloud architecture had the flexibility that Migo needed to adapt to changes caused by the pandemic, and support its ambitious growth plans to scale to 1,000 locations this year. It forms a foundation that connects Migo's Taiwan, Philippines and Indonesia content operations through its ability to completely orchestrate content packaging.
To keep prices very low, similar to a bottle of soda, Migo's dynamic business model uses Dalet Flex's content management to mitigate mistakes and optimize operations at each level. Furthermore, Dalet Flex monitors small details while, due to its cloud infrastructure, allowing users to work collaboratively across locations. Consequently, Migo can manage thousands of hours of content efficiently within their content warehouse, and has Dalet Flex's REST APIs to continue using their in-house integrations for transcoding and distribution. www.dalet.com