The Peacekeeper Elite League is the highest level of eSports competition for the video game Peacekeeper Elite – a rebranded version of PUBG Mobile for the Chinese market. Although esports is an expanding market in the live production industry, the production costs for esports events have traditionally been high due to the need for dedicated, on-site staff and extensive cable runs connecting many different video and audio feeds.
In order to lower or eliminate these costs, VSPN – a co-organiser of the Peacekeeper Elite League – recently experimented with a new way to host its events that uses Audinate's Dante for broadcast audio over long geographic distances.
Near-zero Latency
On 3 May 2021, the first weekly final of the Peacekeeper Elite League 2021 S2 season was held in Chongqing Banan Huaxi Sports Centre. Twenty professional teams from across the country gathered in Chongqing city to compete.
While the idea of remote production had previously been considered too challenging due to latency issues associated with audio, when the production team learned how to use Dante digital audio networking, they were able to change their approach.
Achieving near-zero latency and precise synchronisation, Dante outputs multiple uncompressed digital audio channels that can be routed over standard Ethernet networks, overcoming many of VSPN's remote production concerns. The company's team was also able to demonstrate that Peacekeeper Elite League can be effectively transmitted over hundreds of kilometres without latency issues.
Using Dante, the event's commentators and production staff were able to look after nearly all tasks remotely in Xi'an, about 750km away from Chongqing where the competition was taking place, with minimal audio latency. The set-up saved on costs by reducing the number of individuals on-site, limiting traditional AV cable runs, and simplifying the workflow under a straightforward Dante network.
The Dante-backed Workflow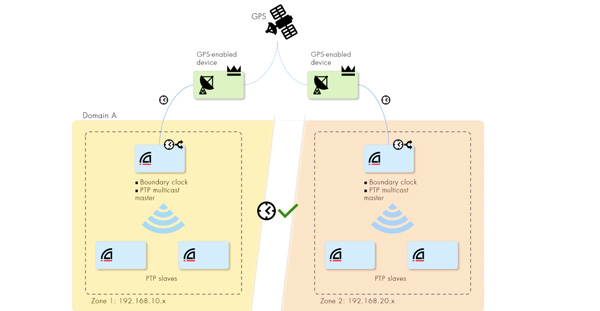 Dante Domain Manager network management software - Assign Zone
In Chongqing, the event's workflow uses a compact Solid State Logic (SSL) System T S300-32 console with a redundant SSL T25 DSP engine for outside broadcast. The S300 control surface can be combined with SSL's System T control, processing and I/O equipment, and has stand-alone configurations for OB vehicles.
The T25 engines can be combined with Dante or AES67 products to build large, scalable AoIP infrastructures using Dante and AES67 transport to connect to other AoIP systems. Network IO and Dante products can be controlled and routed directly from TCR or System T surfaces and via 3rd party routing control systems via the Dante API.
An SSL Live L550 audio mixing console is also used with several Dante I/O interface devices to capture team voice chat. The Dante network located at the competition site in Chongqing is then connected to the studio in Xi'an through a dedicated network line. The set-up supports real-time, remote audio production within the live broadcast with minimal latency.
The team was able to add several features and management capabilities to the production using Dante Domain Manager. "To realise the remote production with Dante, we needed to establish signal transmission across subnets – isolated groups of network devices. We also needed to control network delay and manage PTP clock synchronisation," said WangWei Xie, Technical Manager of VSPN. "To solve most of the issues, we added Dante Domain Manager to the system, which allowed us to group and isolate devices across subnets and plan device group attributes."
Dante Domain Manager
Dante Domain Manager is network management software for setting up user authentication, role-based security and audit capabilities for Dante networks to help users expand Dante systems smoothly over network infrastructures.
"In our system, Dante Domain Manager allows us to use PTP V2 synchronisation for all Dante devices," WangWei Xie said. "It locks the devices in the two places under their respective GPS clocks through the Assign Zone function and divides the domains of the Dante devices in the system for distributed management." Assign Zone creates a logical 'zone' for all devices in the selected subnet, and another zone for the remaining devices. Although standard multi-subnet domains require at least one unicast clocking device in each subnet, zoned domains do not have the same requirement.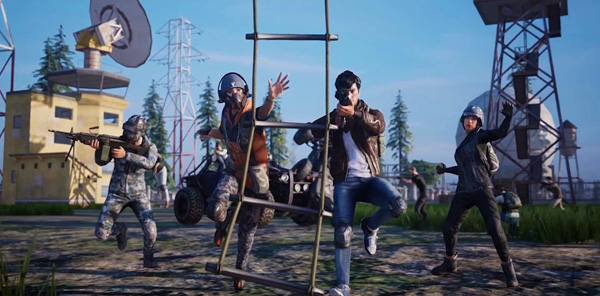 Peacekeeper Elite
This means the zones can be clocked independently by a shared non-local clock source – for example, GPS – which in turn means that audio in geographically-separated zones can be fully synchronised. "It also allows us to take the maximum latency value of the Dante devices, and opens enough buffer space to deal with the data transmission delay caused by the remote transmission of the dedicated network line," said WangWei Xie.
Stable System
The workflow used a Leader LT4610 GPS master clock generator with the Dante systems in Xi'an and Chongqing. This enables the two locations to receive GPS satellite signals through an antenna and convert the signals into PTP, BB and other clock synchronisation signals.
"The result was that the system was stable, and the live event was a success," WangWei Xie said. "We used Dante to accomplish the two-way real-time transmission of nearly 20 uncompressed audio streams through the dedicated network line. After three days of live broadcast and testing, the entire audio system had experienced no failure and precisely met our expected results." www.audinate.com