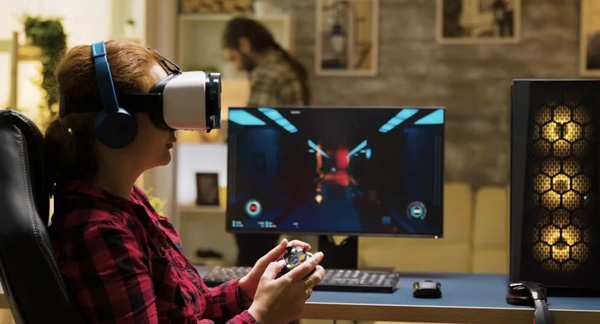 Cable operator ICCDS in Taiwan is preparing for their transition to 10G connectivity to address the growing demand for high-bandwidth applications such as VR and gaming. Bringing reliable multi-gigabit service to customers, across all applications, is a major priority for them now.
The company has chosen to work with Harmonic's CableOS Cloud-Native Core Platform. Harmonic's CableOS Platform converges fibre-to-the-home (FTTH) PON and HFC (Hybrid Fibre Coaxial) DOCSIS 3.1 networks, a convergence that improves operational efficiency and supports fast broadband speeds.
PON (Passive Optical Networks) are often referred to as the last mile between an Internet service provider (ISP) and its customers. The DOCSIS 3.1 standard improves the online experience by helping to make sure enough capacity is available to meet demand – especially at peak-usage times. It can also improve the spectral efficiency of the HFC network and allows the use of new higher range spectrum, making more capacity available. Before DOCSIS 3.1 was launched, the only way to increase capacity on the HFC network was by installing new optical nodes to reduce the number of endpoints the existing optical nodes on the network had to serve.
Ready for the Future
Hsi Chin Lee, president at ICCDS said, "Teaming up with Harmonic was a strategic choice to help us meet the high-speed demands of modern broadband subscribers. The CableOS Platform allows us to support FTTH PON and DOCSIS with unified software, provisioning and management, making our infrastructure ready for new generations of broadband in the future, including 10G."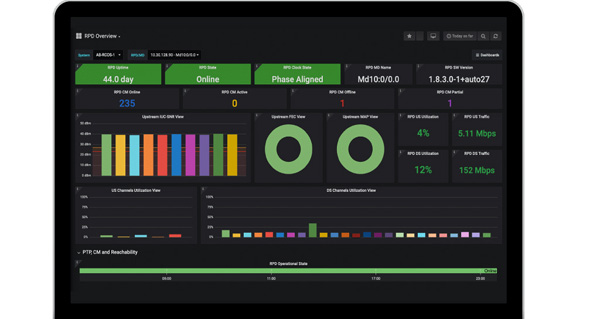 ICCDS is deploying Harmonic's CableOS Platform in a distributed access architecture (DAA) with virtualized CMTS software, Shell Remote-PHY (R-PHY) nodes, a virtualized broadband network gateway (vBNG) to help manage subscribers and sessions and add service edge functionality, and remote optical line termination (R-OLT) devices.
The CMTS (Cable Modem Termination System) software makes it possible for cable modems to send and receive packets over the Internet, inserting IP packets from the Internet into MPEG frames and transmitting them to the cable modems via an RF signal. DOCSIS-compliant CMTS enables the user's router or PC to dynamically obtain an IP address by acting as a proxy and forwarding requests to DHCP servers, which automatically supply IP addresses to client devices.
Distributed Access Architecture
Remote PHY distributed access architecture moves the physical layer from the headend or hub to the edge of the access network. It allows some of the functionality, such as bandwidth scheduling, to stay in the headend, while other functions are pushed to the network's fibre nodes. R-OLT (remote optical line terminal) devices serve as endpoints for PONs – they convert electrical signals from equipment managed by a service provider to fibre optic signals readable by a PON. OLT can manage subscriber devices, traffic switching and connection to the transport network.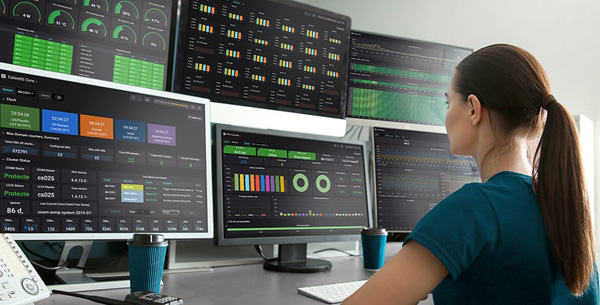 Harmonic's CableOS virtualised vCMTS software deploys on COTS servers or as a cloud-native application in an existing datacentre. The software is agnostic to the R-PHY device and integrates full DOCSIS functionality. In either centralised or, like ICCDS, distributed access architectures, users can run multiple deployment models or a hybrid – and be still be ready for 10G PON. Features such as common control, scaling and IP traffic forwarding help improve network efficiency.
Harmonic's professional services team is working with ICCDS to converge its data and video services completely in the IP domain, reducing space, power and cooling costs while simplifying management. Using an outdoor deployment model allows faster implementation, and means ICCDS can achieve a shorter time to market for rolling out broadband services. With Harmonic's zero-touch (automated) provisioning, ICCDS can handle issues related to optical network terminal (ONT) provisioning more easily.
Always Connected
ICCDS is also using Harmonic's CableOS Central data-driven cloud monitoring service, which is always connected to allow real-time management. CableOS Central is a way of assuring continuous connectivity and consistent QoS for ICCDS' subscribers. Harmonic's reseller Cabletronics Broadband delivered integration services.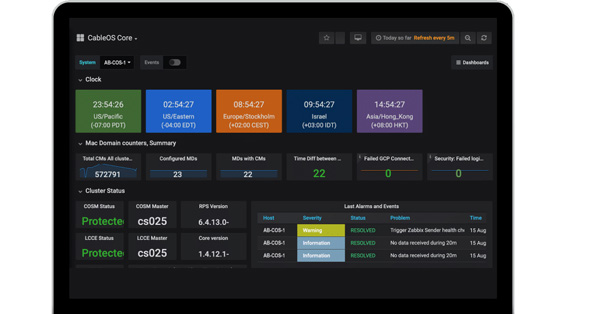 "ICCDS is one of the first customers in the Asia-Pacific region to adopt a single network approach to broadband services that is agnostic to last mile connectivity," said Gil Katz, senior vice president, cable access business operations at Harmonic. "Operators launching modern broadband services today feel pressured to overcome space and power constraints, to better address scale and efficiency challenges.
"With an overall goal of improving customer experience, ICCDS is using network convergence to achieve rapid service deployment, sustainability and lower costs over the long term." www.harmonicinc.com