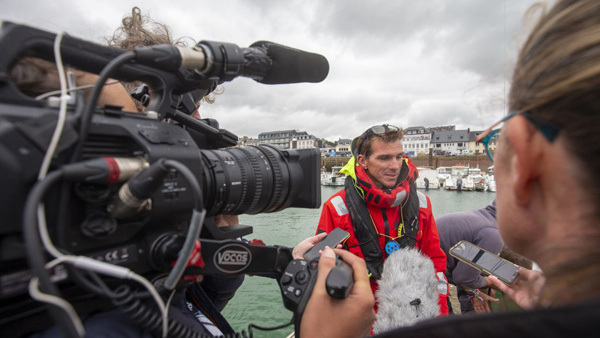 Sea Events live streams the dramatic departures and arrivals of each stage of the Solitaire du Figaro sailing race. (Image courtesy of Alexis Courcoux)
Dejero video signal networking specialist and Dazzl cloud video platform developer facilitated uninterrupted coverage of the 2021 Solitaire du Figaro sailing race for French production company, Sea Events. The company live streamed the dramatic departures and arrivals of each stage, which has just taken place over 1,830 miles of rough sea to finish shortly before midnight on 16 September along the Loire Atlantique (northwest) coast of France.
Live Production en Route
In order to carry out live production along the route, Sea Events' production crew used a combination of Dejero's mobile transmitter EnGo and Dazzl's cloud video platform, Live Console. Together, this equipment maintained reliable internet connectivity between France, Ireland and Spain, and also supplied the tools they needed for live clipping, rapid editing and video distribution from the various stages of the race.

To capture live shots of the 30 solo skippers at the start and end of each stage, from as close to the action as possible, Sea Events positioned its crew at multiple vantage points around the harbour. iPhones were used on the shore and a drone for a bird's eye view. On its production boat, a Sony PMW-400 camera with a stabilised lens was connected to a Dejero EnGo mobile transmitter.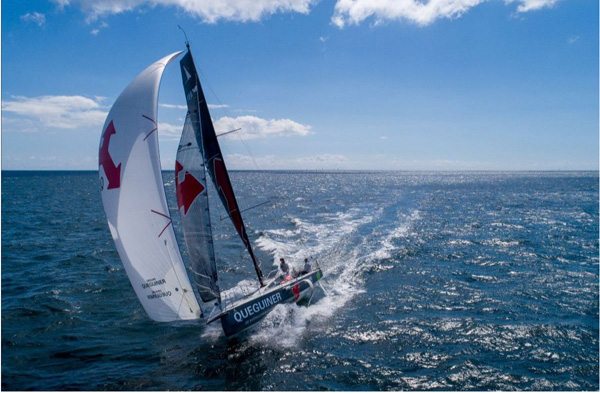 Dejero and Dazzl deliver live streaming of the 1,830 mile Sailing Race. (Image courtesy of Alexis Courcoux)


The camera, iPhone and drone sources were streamed over RTMP to the Dazzl cloud server for the producer to use. The production director, located in the arrival harbour, and two remote commentators, could then engage further with the event's 30,000-strong audience on Facebook Live.
Partnership – Cloud-Based Live Streaming
A few months earlier in 2021, Dejero and Dazzl had formed a partnership to simplify cloud-based live production through the use of their combined systems. By integrating Dazzl's cloud video platform with Dejero's mobile transmitters and video transport solutions, users gain access to live broadcast production, live clipping, rapid editing and video distribution tools in the field.
This system's multi-platform delivery, which feeds live content to broadcast, digital and social platforms simultaneously from anywhere in the world, also means the event or programme production has a chance to reach wider audiences.
The EnGo, ruggedised to withstand harsh environments, is equipped with six integrated global modems, global roaming connectivity services and interchangeable SIM modules. It uses Dejero's Smart Blending to create a resilient internet connection by aggregating multiple networks into a single service that can support the transmission of high-quality live video with latency as low as 0.8 seconds.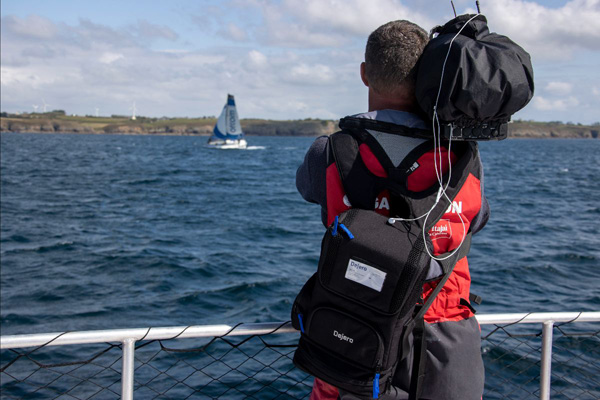 Dejero EnGo mobile transmitter on board Sea Events' production boat capturing the arrival of a skipper during the Solitaire du Figaro sailing race.
Cloud Dashboard
"When using EnGo we don't need to worry about the movement and positioning of the boat when setting up the camera view points – no matter how far away we are from the coast," said Erwan Riquier, CEO, Sea Events. "We also don't have to think about changing over to different network carriers or searching for the most reliable network when we cross borders, or compensate for patchy coverage."

Dazzl's Live Console is a cloud-based live production suite for multi-camera capture and editing. It works through a cloud dashboard, where users capture live videos from multiple sources – smartphones, professional cameras, drones and encoders – that are accessed and organised with Dazzl's mobile app. Users can automatically record video from the live broadcast, add effects and graphical overlays, and switch between live sources and pre-recorded video clips, and then broadcast simultaneously to social media, a web site and live channel, or to CDNs and RTMP destinations.
Alpine Racing
The system's first projects involved facilitating continuous coverage of two alpine races in May and June, the Dynastar X3 Courchevel Triathlon 2021 and the Torgon Trail 2021, by local French TV station TV8 Mont-Blanc. Dejero's video contribution combined with Dazzl's cloud-based live production software maintained live coverage of both events at a consistent, high quality in a complex network environment across the Swiss-French border.
Each race lasted around six hours, involving a mix of different physical challenges across various alpine landscapes, in a region known for fluctuating network coverage by both French and Swiss telecom providers.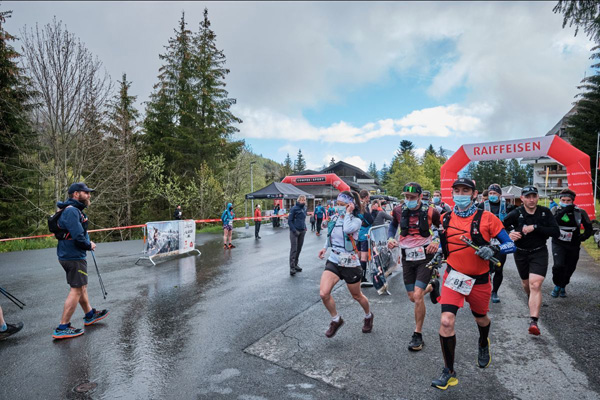 Dejero's EnGo and Dazzl's cloud-based Live Console cover the Torgon Trail finish line for 8 Mont-Blanc.
Production was similar to the sailing race. Footage of the two alpine races was delivered from drones, Lumix GH5 cameras, an iPad filming a TV set, smartphones running the Dazzl application along the race, and EnGo mobile transmitters connecting to Dazzl via a Dejero Cloud Server. These sources were streamed over RTMP to the Dazzl cloud server for the producer at TV8 Mont-Blanc. Three live streams were created, two high-quality and one low quality, for distribution over Vimeo, YouTube and TV8 Mont-Blanc's linear TV channel.
Stable Network
"Engo and Dazzl's Live Console can link up in a few seconds," Pierre Boucaud, president of TV8 Mont-Blanc, said. "Combining them meant we could avoid installing a traditional control room, and deliver a quality livestream with a lot of possibilities, including very welcome network stability. At the level of the finish line in particular, the Dejero system switched directly between French and Swiss networks depending on availability.
"Although we were filming in France, the EnGo worked on the Swiss networks as well, with three of the six SIM cards integrated. Over 100,000 people watched our live footage over a combination of digital and linear platforms, so this weekend was a real success for us."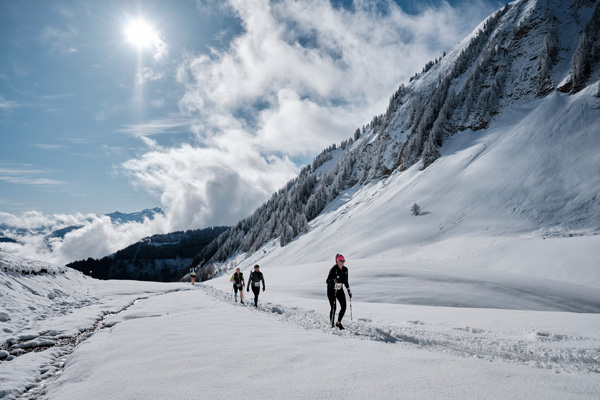 8 Mont-Blanc faced connectivity challenges when live-streaming the Torgon Trail from the Franco-Swiss Alps mountain range.
Erwan Riquier from Sea Events also said, "The Dejero and Dazzl combination has opened up new opportunities for live streaming because of its reliability and low latency. These two systems connect to any type of video source, including cameras, drones and phones. Because we are not relying on a control room infrastructure, we can deliver a quality live stream with a stable network to most platforms – digital or linear, from anywhere in the world," Erwan said.

Thierry Scozzesi, CEO at Dazzl, said, "The EnGo and Dazzl mobile app delivered impressive live shots and unique viewpoints to TV8 Mont-Blanc despite the environment. The partnership with Dejero gives us enough flexibility and video quality that we can now confidently offer broadcasters a more portable, reactive and cost-effective way to produce events that are usually very difficult to cover." www.dejero.com