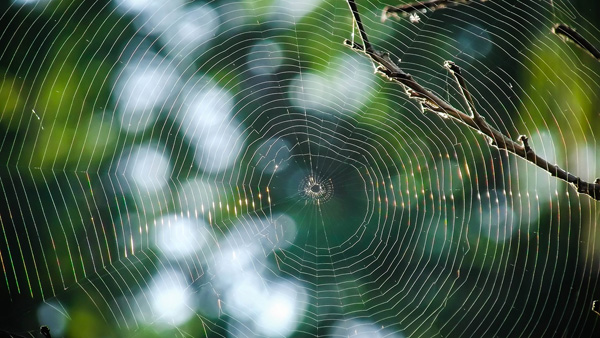 Interra Systems' new ORION 2110 Probe for IP-based workflows supports the SMPTE ST 2110 standard and works as a monitoring system for assuring video quality in an IP distribution environment.
"Broadcasters around the world are transitioning toward IP infrastructure to simplify content preparation and delivery operations. Having the capability to monitor new complex ST 2110 workflows will become essential," said Anupama Anantharaman, vice president, product management, at Interra Systems.
"We have developed the ORION 2110 Probe with features including validation of individual video, audio and metadata essences in streamed media. The new probe also monitors density and checks the SDP protocol that describes media streams in multimedia sessions to help participants join. Using the ORION 2110 Probe, users will have greater control over quality and performance for SDI-IP streams, and can take better advantage of the ST 2110 standard."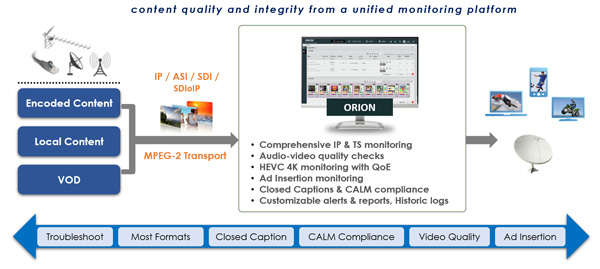 SMPTE 2110 separates media information as individual essence streams, allowing for more flexibility to support distributed workflows, whereas SDI and SMPTE 2022 streams bundle the video, audio and metadata components into one stream. With SMPTE 2110, broadcasters route the individual elements through different workflows to optimise use of resources – in distributed production, audio and video producers don't always need to be in the same building.
The ORION 2110 Probe performs comprehensive ST 2110 monitoring, including ST 2110 main and redundancy signals, and NMOS-based ST 2110 feed discovery in the network.
The probe addresses the diverse, complex challenges within SDI and IP environments, through a simple approach to content monitoring devised especially for production and contribution applications. Users also have a set of REST APIs to help directly integrate the ORION 2110 Probe with third-party software, including most network management systems.
Adding the ORION 2110 Probe to the ORION monitoring platform means a media company can rapidly detect video quality issues across an entire video workflow, including ingest, content preparation and delivery. Gaining insights about video errors as early as the ingest stage gives broadcasters a chance to improve video quality of service and quality of experience. www.interrasystems.com