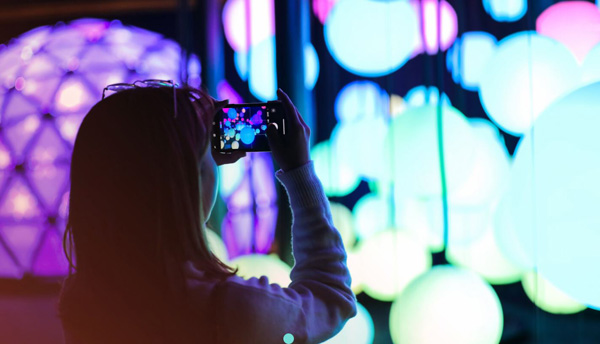 Imagination experience design company has hired Cyril De Baecque as Production Director of Digital Content in its Sydney office. This appointment is part of Imagination's strategic focus on premium content to capitalise on the shift to digital content since COVID. To do that, Imagination is investing in talent – including Cyril – across live events, technical production and 3D environment design and can now work with clients on integrated, content-led production, setting it apart from stand-alone production studios.
Before moving to Imagination, Cyril was Executive Producer at experiential agency VANDAL Sydney, working on global projects including television automotive commercials and feature films. But Cyril has long term experience in this sector, initially working on live production TV commercials and feature films in Paris. After changing location to Australia, he joined Spinifex Group, working his way up to become its Managing Director. At Spinifex, several Live Event Installation projects that Cyril led were winners at the international AEAF Awards, held in Sydney.
Virtual Studio Centre of Excellence
Cyril's main role at Imagination is to develop a virtual studio centre of excellence in Sydney for content production for their global agency network. "Imagination Sydney has an incredibly talented team of digital artists, technologists and producers. I'll be expanding the team to meet growing client demand and also focusing on our use of new systems and virtual tools. We want to optimise collaboration and delivery, no matter where in the world our clients are based.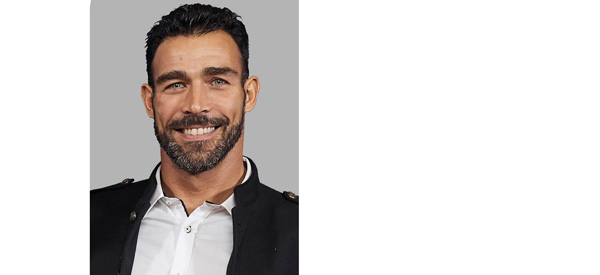 Cyril De Baecque, Production Director of Digital Content, Imagination
"We are also devotees of Epic's Unreal Engine, as a critical 3D creation tool now for photoreal visuals and immersive experiences. We're ensuring that our existing team is fully trained, as well as hiring new Unreal artists and developers to make this the preferred pipeline for all our productions moving forward."
Cyril believes a business is only as good as its people, and is looking to hire the best people. He has found a tendency among digital artists, especially in Australia, to stay freelance rather than accept a full-time role. But he'd like to see his own enthusiasm and experience with the company, as an employer and a creative brand, to act as a talent magnet. "Our emerging virtual studio will bring amazing opportunities for international collaboration and remote working," he said.
"COVID created a shift in the events and experiences space that actually boosted the digital industry, and the best teams resulting from that boost will continue to thrive, even as live events return. It's an incredibly exciting time to be pioneering in this space and developing new possibilities for clients."
Constant Evolution
Cyril's professional background was originally in live action, having produced over 100 TVCs, short films, music videos, with a couple of experiences on feature films including 'Lord of War' with Nicolas Cage. He feels that such varied experience has shaped him as a versatile, resourceful producer and problem solver. It has also given him extensive knowledge of post-production pipelines from editing to motion graphics to 3D.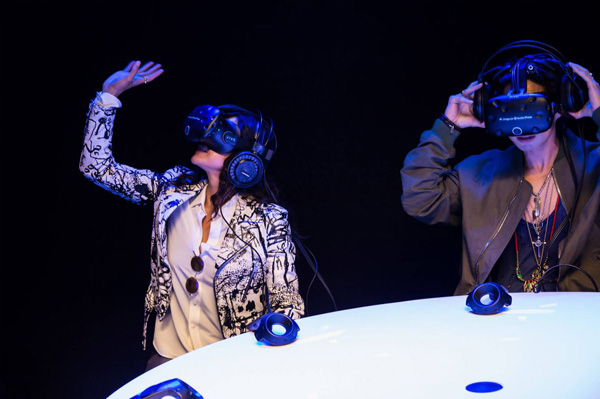 "I have lived through the shift from analogue to digital production as well, which has made me very adaptable," he said. "I'm always hungry for the next innovation. While at Spinifex Group and VANDAL, I delivered a wealth of immersive projects, large scale building projections – including the Guinness World Record in 2011 for the largest building projection ever undertaken – interactive experiences and permanent installations. It was so exciting to witness how content was no longer limited to linear production on traditional cinema and TV screens. A whole new digital experiential universe opened."
He notes that, interestingly, the experience industry and particularly Imagination was incredibly fast to adjust when the pandemic hit, offering clients the option to shift from live events to virtual events as COVID made it impossible to bring the audience to the event. "I was fortunate enough to be involved with the production of the Ford F150 launch in March-June 2020, and saw first-hand how Imagination swiftly adjusted and turned a physical event into a virtual one in a matter of days," he said.
"The biggest challenge from a production standpoint was to manage all the highly technical aspects of our job while artists were working from home. Experiential content is often produced at extremely high resolution, which needs powerful machines, fast servers and large render farms.
"The exponential progress we have seen in GPU rendering in recent years, together with the expansion of cloud rendering and the deployment of NBN across Australia, certainly helped overcome this challenge. Imagination's current move to become a virtual studio will reduce the stress we had to deal with last year, and we will be all set if any similar situation happens again – although I sincerely hope this won't be the case!"
Opening Up to XR Studio Production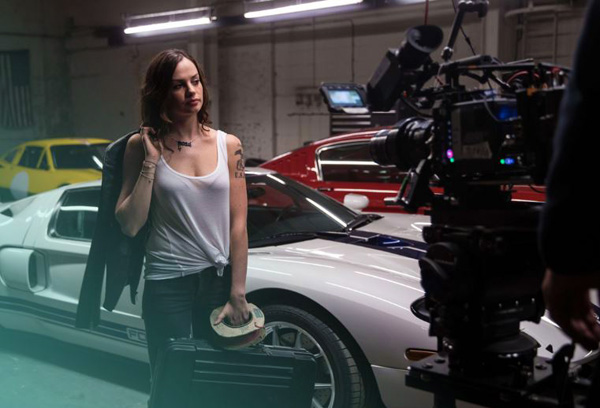 Nevertheless, he also realises that the past couple of years have also opened new doors for the team at Imagination. "Among new skills we have developed, the most significant in my opinion is the knowledge acquired in real-time production. Virtual events have surely favoured the adoption of virtual production, also known as XR studio production, combining live elements and digital environments through the use of game engines such as Unreal.
"It has suddenly allowed in-camera effects that have been impossible without long post-production processes, as well as placing talents in realistic or CGI environments and controlling all parameters in real-time. In my opinion, this is the biggest game-changer I have seen in the industry since the shift to digital filming 20 years ago. I am very excited by what the future holds for us, and I am confident the experiential industry will keep growing and become the primary medium that brands will use to connect with their audiences."
At Imagination, Cyril will work across all of Imaginiation's global clients, with a particular focus on key Australian clients AWS and Telstra. Antony Gowthorp, Managing Director, said, "We see an opportunity to build the best premium content team in the market, and having someone of Cyril's calibre is exciting for the future of Imagination. This is the first of several senior hires. We look forward to announcing others shortly." imagination.com