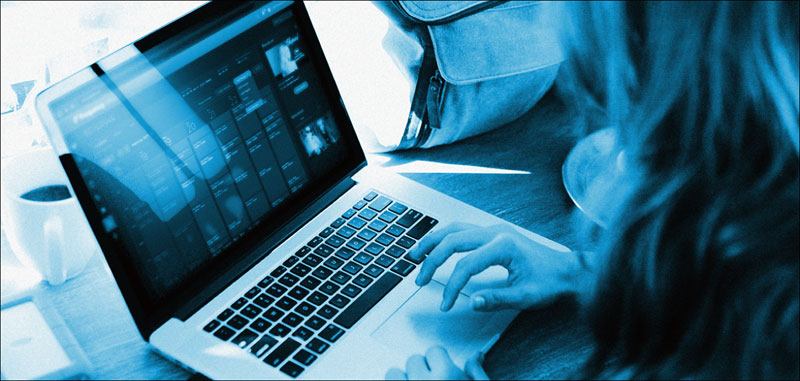 Software company Frequency in Los Angeles develops and operates Frequency Studio, a cloud-based video SaaS used to create, distribute and monetise linear channels. Studio delivers channels to over 250 million connected TVs via Free Ad Supported TV (FAST) platforms including Peacock, Pluto TV, the Roku Channel, Tubi TV and Vudu. Their clients can launch digital linear channels from the cloud and distribute them through multiple OTT and Connected TV platforms.
Linear Streaming
Working as a provider of linear video channel cloud origination services, Frequency is now a fast growing linear streaming platform for OTT, with hundreds of content providers in its network. From its clients' point of view, Frequency Studio is largely automated. It has an underlying content management system where users review their content, verify captions, edit metadata and run utilities. Advertising and programs are timed automatically, with tools to dynamically adjust ad timing.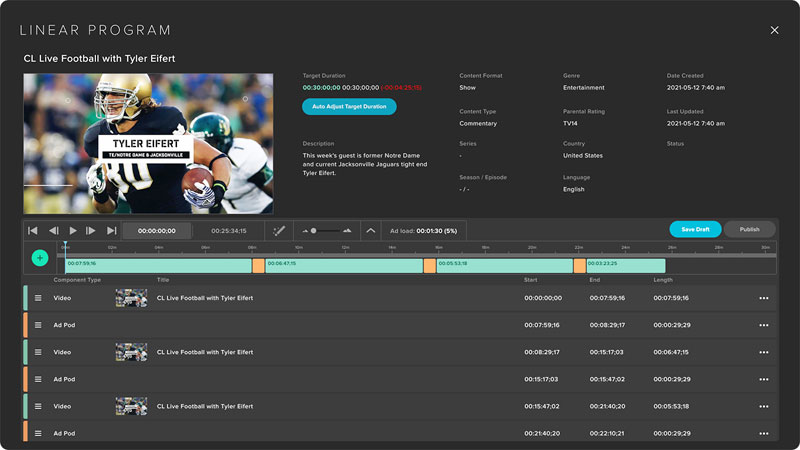 Frequency has deployed Interra's ORION and ORION-OTT systems in an AWS cloud environment for monitoring. Using the ORION platform, Frequency can efficiently monitor TSoIP (transport stream over IP) contribution feeds, and assure audio-video quality and stability across its network of FAST channels. Interra's engineering and support team worked with Frequency to put together a customised monitoring system for the network and its channels.
"Frequency needs a comprehensive monitoring platform that is scalable and has efficient troubleshooting tools," said James Miller, vice president of operations at Frequency. "Interra Systems' ORION and ORION-OTT allow us to monitor both IP and OTT streams in the cloud, an essential requirement for us, and keep a strict eye on the quality and stability of each stream delivered, verifying ad marker quality and precision in real time. "

QoS and QoE for ABR video
With ORION and ORION-OTT, Frequency has a unified, consistent monitoring platform to check for QoS, QoE and ad-insertion verification monitoring, including SCTE-35 cue messages and post-insertion verification for regulatory compliance. ORION handles real-time monitoring of IP-based infrastructures that looks at all aspects of the video streams, and can perform a range of functions on hundreds of services simultaneously from a single platform.
Frequency uses ORION-OTT to verify QoS and QoE specifically for ABR videos, checking for inconsistencies related to ABR package compliance, manifest and playlist syntax, download errors, and content quality. Using the two together means Frequency has a single point of visibility and access to critical information such as status, alerts, alarms, visible impairments, error reports, triggered captures and other indicators.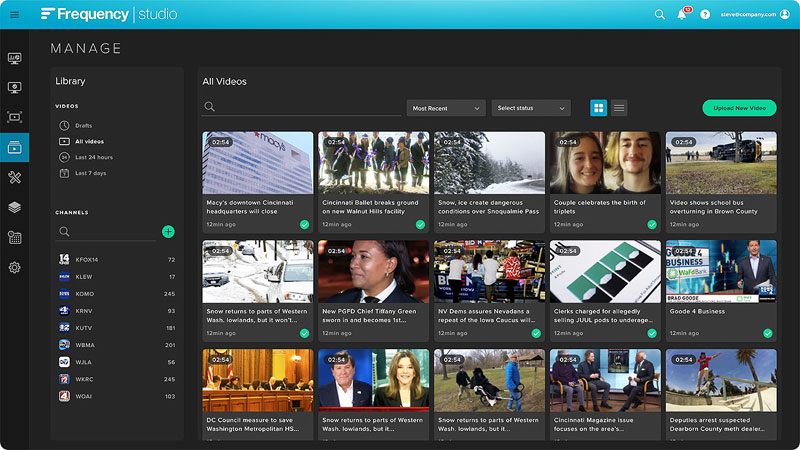 Actionable Alarms
ORION and ORION-OTT's quality checking involves macroblocking video artefacts, freeze and black frames, among other errors. The audio quality checks include loudness, silence and levels, and support all popular audio formats, including Dolby. All of these checks produce actionable alarms, and the data can be viewed real-time or by logging into ORION for performance analytics in reports for specific regulatory standards.
"For live broadcast-quality channel workflows, monitoring is especially critical," said Anupama Anantharaman, vice president, product management, at Interra Systems. "ORION and ORION-OTT make it possible for Frequency to monitor streams for errors, quality and end-to-end ad insertions, and ultimately to take better advantage of cloud deployments for IP and OTT video." www.interrasystems.com