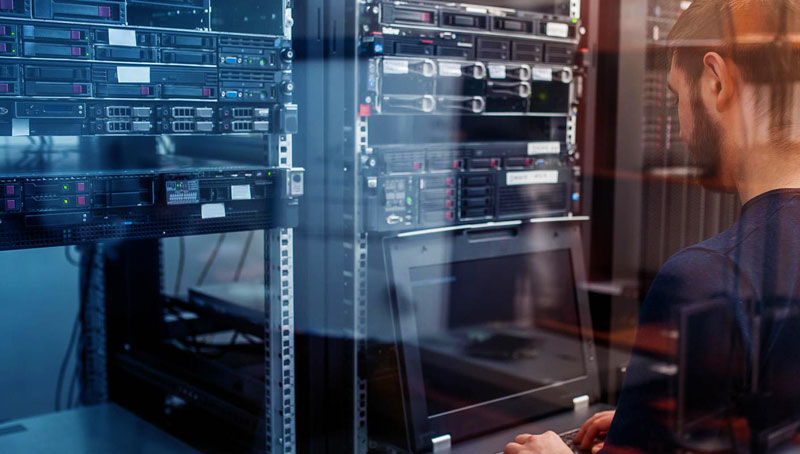 Imagine Communications' Selenio Network Processor (SNP) has new software features that improve its performance in production, playout and distribution infrastructure. Through its software-based architecture, users have the same functionality of a traditional modular processor chassis, but in a more flexible form that can be readily reconfigured.
Recent software releases add new functionality including JPEG XS compression encoding and decoding, an automated changeover switch (ACO), an upgraded keyer (DSK) and further audio management capabilities. These new abilities, or personalities, can be enabled on any SNP located in the field to augment the core processing of the SNP, which includes the ability to combine HD and UHD, SDR and HDR, and SDI and IP connectivity.
Modular Video Processing
"Imagine is recognised for its modular video processing products," said John Mailhot, CTO Networking and Infrastructure at Imagine Communications. "SNP is a software equivalent that allows the user to plug in SDI or IP, add functionality by licensing the software, and switch between those personalities quickly. This means a processor chain can be an audio shuffler and up-mixer for one show, and a production multiviewer for the next.
"It also means we can continually develop new functionality, which the user can add without buying further hardware or re-architecting their machine rooms."


The JPEG XS codec can achieve visually lossless production and contribution quality at very low latency of less than a frame and compression ratios typically between 5:1 and 20:1. The result aids communications and delivery between facilities or, for example, between remote production sites and a broadcast centre. It can also be used as an on- and off-ramp to cloud-based production, with marked bandwidth savings.
The JPEG XS codec software personality for SNP will be available at resolutions up to UHD/4K, with HDR. The user can tune the bits-per-pixel (coding rate) for the specifics of the application. Imagine is also working on ground-to-cloud connections with various cloud providers.
Consistent On-Air Output
The SNP's new automatic changeover switch (ACO) uses content-aware metrics to determine the health of each feed in terms of video presence and quality, caption presence, and also defines audio presence, audio levels and other factors. It can then switch directly between A and B feeds to maintain a consistent on-air output. As well as automated operation, changeovers may be controlled manually. Using the Imagine CCSP protocol, which every control system in the industry now supports, this ACO functionality can be integrated into any project straight away.
The downstream keyer (DSK) comprises four layers of keying and supports UHD/4K and HDR, using external and internal keys. The keyer supports graphics sequencing and animations, and relies on the SNP core functionality that allows mixed IP and SDI inputs and outputs. Combined with the ability to make A/B transitions and leveraging SNP's existing dual-UHD conversion personality, the result is a master control switcher with the ability to up- and down-convert mixed format content into a consistent UHD presentation with UHD graphics.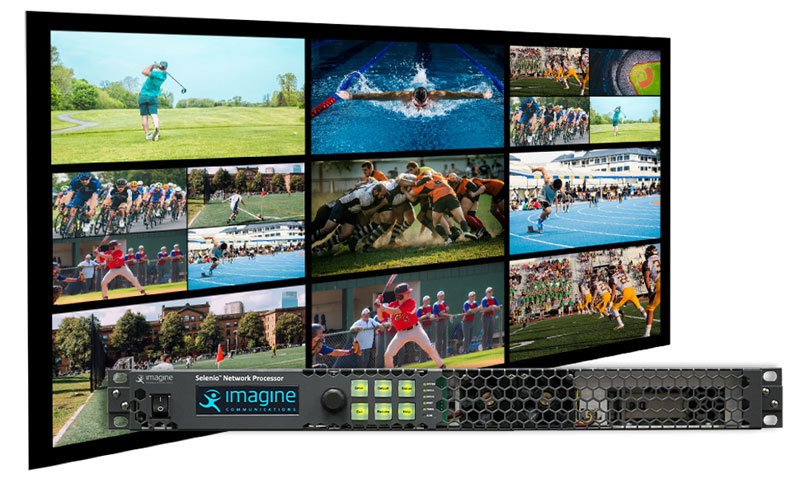 New support for up to 16 audio channels within each audio stream extends across all personalities. Imagine has upgraded the SNP's audio shuffling and remapping capabilities to allow more complex audio channel mapping among the MADI, embedded and IP inputs and outputs.
Updates to the SNP-MV production multiviewer personality include caption/subtitle rendering and a large set of new on-screen indicators and alarms.
Independent Processing Chains
"We are pleased that users around the world are seizing upon the power and simplicity of the SNP, as well as its compact form factor," John Mailhot said. "Its success means we have a wide user base suggesting new functionality that we will continue to develop."
Each 1RU SNP contains four independent processing chains, which can run completely separate features. They may alternatively be ganged to add capacity – the SNP-MV multiviewer, for example, can put nine PiPs on two UHD screens using one chain, or up to 36 PiPs across two UHD screens, portrait or landscape, by combining the chains.
The first of these new SNP personalities and features are now available for ordering, and upcoming features will roll out in phases over the upcoming months. www.imaginecommunications.com