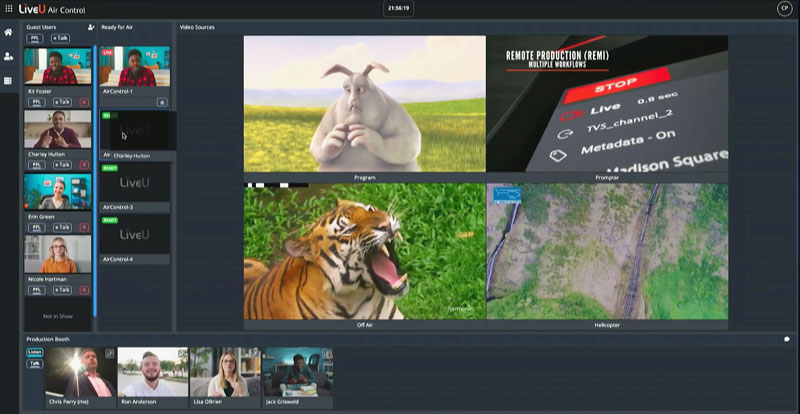 LiveU has launched a new cloud-based orchestration system called Air Control, built for broadcasters as a live production management tool. Air Control gives organisations the means to improve the way they choreograph live workflows, using their existing teams and hardware infrastructure. They can deliver live programs of any size at high-quality with the operational flexibility needed to support rapidly changing commercial broadcast environments.
A core part of LiveU's live video system, Air Control simplifies the process of integrating and managing live video productions. It is collaborative, but removes risk and complexity by replacing general-purpose video conferencing with robust broadcast-grade orchestration and transmission tools and services. It starts with LiveU Central, which is the company's cloud management platform for monitoring and remote control of LiveU feeds. It is used to preview all incoming live feeds in one view, and direct any feed to any server for distribution.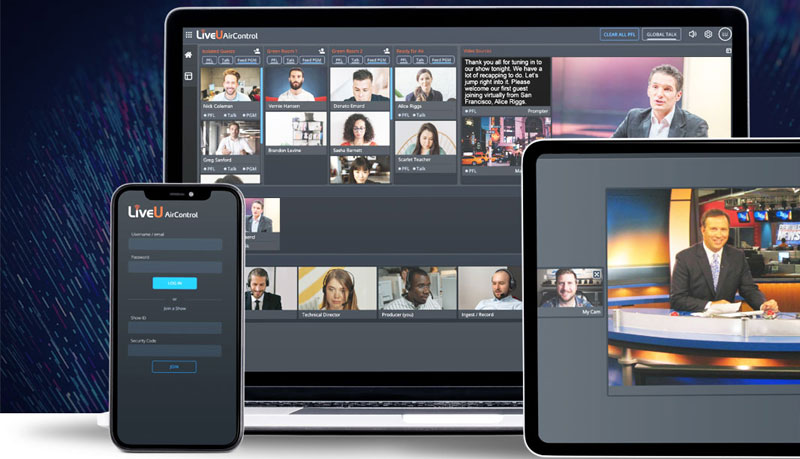 Adding Air Control means all people involved in the production including engineers, editorial, anchors, reporters, announcers and guests are connected and can orchestrate and transmit their live feeds into the system. Meanwhile, crews have the ability to manage all of these human elements – users, guests and their feeds – with a granular level of control as shows are put together and go to air.
Air Control was designed specifically for broadcast applications, and uses the dedicated LiveU video and audio protocol, LRT (LiveU Reliable Transport), to protect the quality of video and audio. As part of the LiveU Central cloud platform, Air Control does not need extra computers, servers or other hardware, or rely on the use of consumer-grade video conferencing software in the broadcast workflow. Instead, teams can continue working with the devices, laptops, phones and tablets they use already, while accessing a professional service via the cloud.
In effect, it simplifies the production workflow by connecting the control room, talent and crew in the field and existing physical infrastructure (video, audio, comms, teleprompter, connectivity, LiveU devices) under the LiveU platform. www.liveu.tv