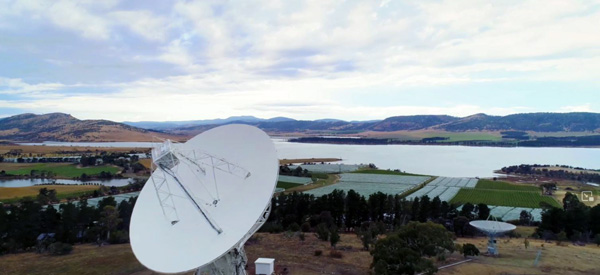 The Viewer Access Satellite Television service (VAST) in Australia is a satellite television platform that operates and gives access to digital television and radio services – equivalent to those in metro areas – to Australian viewers living in remote and rural areas, or who can't obtain an adequate television signal in an existing metropolitan or regional terrestrial broadcast area.
The VAST service, a federally funded project, uses the Optus C1 and Optus D3 satellites and is managed through a joint venture between the Southern Cross Austereo (SCA) TV and radio network and Imparja Television, a TV station serving Central Australia.
VAST Across Australian
VAST is responsible for the ingest, compilation, playout and distribution of material from 40 record sources across all regional Australian broadcasters via its 21 concurrent main and backup news channels. Late last year, VAST awarded MediaHub in Sydney the contract to put the necessary systems and infrastructure in place to run these processes. MediaHub has now supplied an all-IP system for all of the VAST news services throughout Australia, which are part of the SCA TV network.
The IP system, based on software developed by Ateme, gives MediaHub the ability to playout MXF OP1a file-based-only media in a high-bitrate, SMPTE 2022-6 VoIP output format, while maintaining video quality with audio and caption integrity. As part of their transition to a full-IP facility, MediaHub and Ateme worked together on the initial build, using Ateme's TITAN and PILOT software.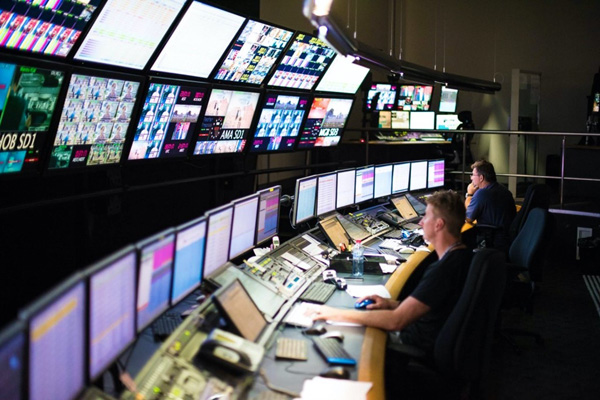 MediaHub CEO Alan Sweeney said, "Our use of Ateme and its IP focused software has resulted in the commissioning of a platform with the flexibility needed to run a service reaching many different delivery points. VAST is the initial deployment in a major project for the balance of our playout platform of over 400 channels."
Workflow and Orchestration
Under the control of PILOT Media, Ateme's workflow and orchestration system, news content is captured via TITAN Recorder from existing outputs of WIN, Prime, SCA and Imparja channel headends. From a single interface, MediaHub can manage operations 24/7, scheduling and automating tasks, and managing by exception, which informs them of important system events. Reporting tools supply management information to support capacity and workload planning.
PILOT Media's workflow engine serves as the runtime platform for all of VAST's processes, and uses metadata-driven automation that scales dynamically and supports search, validation, display filters and also the more complex content applications such as those for news or sports. Once captured, the content moves through an automated file-based workflow into the TITAN Playout environment where it is scheduled and played out over SMPTE 2022-6 outputs into the TITAN headend, using TITAN Live compression and TITAN Mux stream processing.
Virtualised Environment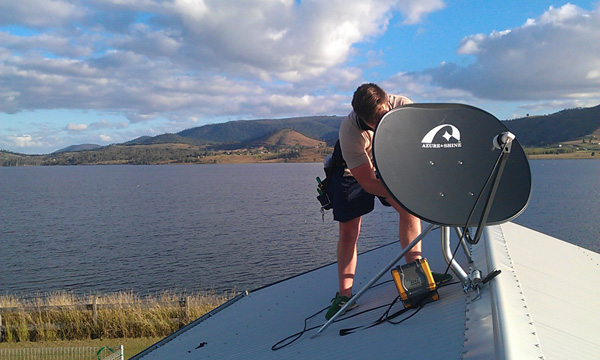 The PILOT and TITAN platforms are completely virtualised for VAST, running Docker containers in a Kubernetes environment, which will give MediaHub flexibility into the future when considering multi-site redundancy or cloud disaster recovery scenarios, and also takes advantage of the software's common infrastructure.
Ateme has a strong local support presence, plus a distributed round-the-clock Asia Pacific support team that encompasses expertise in the TITAN platform's software, which ranges from edge encoding, decoding and multi-codec/format video transcoding applications to stream processing, playout and live video compression. In effect, their knowledge and availability puts a high level of support within MediaHub's operating environment.
An agile but formalised approach was implemented to maintain alignment between Ateme's ongoing development of TITAN Playout and MediaHub's plans for the future direction of the company. www.mediahub.com.au