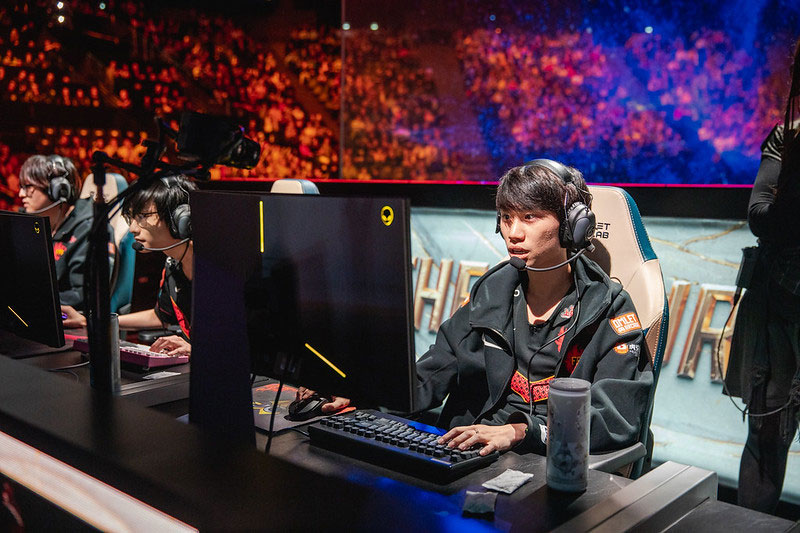 China's FunPlus Phoenix team competing at the 2019 Finals.
As the popularity of esports increases rapidly around the world, Riot Games is building a global IP remote production system known as Project Stryker to produce live events anywhere, anytime from centralised production data centres. Its new remote broadcast and content production centre (RBC) in Dublin, Ireland is the first of multiple facilities to be built and interconnected, setting up a global follow-the-sun production model in which each facility is able to produce several events simultaneously based on time zone requirements.
Nevion is supplying Riot Games with the means to orchestrate media flows between the remote venues and the RBC, across Riot's wide area network (WAN) called Riot Direct. The orchestration project is to be built around Nevion's software-defined media node, Virtuoso and its orchestration and SDN control software, VideoIPath.
The Virtuosos will be deployed in the data centres, which are enabled with SMPTE ST 2110 connectivity, and in mobile contribution kits that operatives will take to event locations as needed. The media nodes will carry out several media functions needed to transport flows across the network, including SDI/SMPTE ST 2110 adaption, JPEG XS low latency video compression, MADI processing and transport and IPME (IP media edge) functionality for LAN to WAN hand-off, multicast to unicast conversion, and flow protection.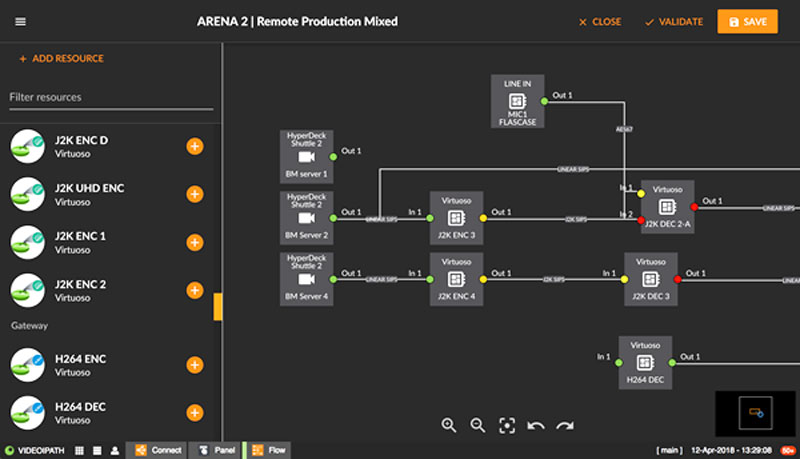 Planning and testing workflows graphically in VideoIPath.
Riot first deployed Nevion Virtuoso with JPEG XS in remote production of League of Legends World Championship Final in 2019, one of the world's first uses of JPEG XS compression. It involved two remote production sites – Riot's European HQ facility in Berlin producing an English language show, and a facility in Los Angeles producing the world feed – while the event itself was taking place in Paris. Nevion Virtuoso's JPEG XS encoding media function was used to compress the video before transporting it using SMPTE ST 2110-22 over WAN.
This year, Riot completed the successful integration of MADI over IP/SMPTE ST 2110 between Los Angeles and Reykjavik during the League of Legends World Championship in Iceland. Virtuoso's MADI Media Function supports IP adaptation, synchronisation and processing of audio signals, with bidirectional electrical and optical MADI interfaces. It demultiplexes audio channels from the incoming MADI/AES10 streams to make them available on the IP network as AES67 / ST2110-30/31. Audio channels from the IP network can be routed to MADI/AES10 outputs.
In the new Project Stryker RBC, VideoIPath will function as a single orchestration layer for WAN media connectivity, and make it possible for Riot to quickly connect the contribution kits with centralised production infrastructure in the data centres. Its SDN control supports centralised and distributed architectures, IP LANs and WANs, and manages capacity-related issues.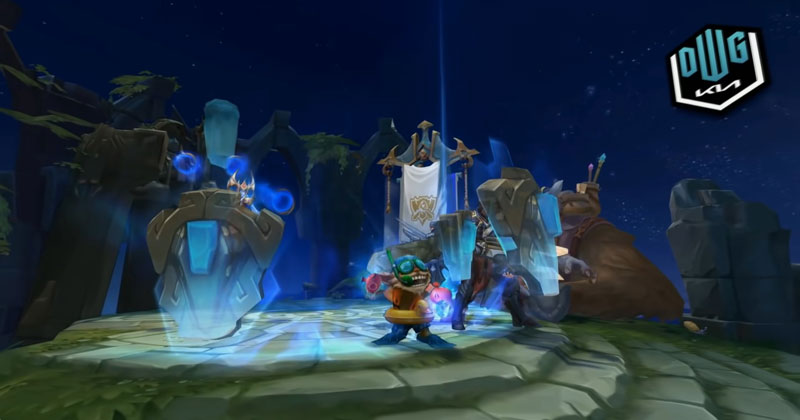 VideoIPath handles dynamic connection and orchestrates all media flows, managing and optimising the use of bandwidth. It will also configure the Virtuoso media node adaptation, JPEG XS compression and flow protection to fit different production requirements – with integrated service-level monitoring and fault-recovery capabilities.
The production team can set up the contribution links, either planned or on the fly, by selecting the source and destination, the profile including compression, and the timing, while VideoIPath manages the network complexity. Riot's workflows can be designed ahead of the events, and the connectivity, media-flows, processing and salvos planned and tested graphically, without concern for the physical aspects of the network. Then during production, the pre-configured workflows can be initiated in one step.
Scott Adametz, Senior Manager of Infrastructure Engineering at Riot Games said that the company's ambition is to develop new production and operations workflows that will support growth from a single-game esports company to a multigame organisation. "Having worked with Nevion for a couple of years already, we knew that their products, expertise and experience would enable us to build an IP system that will increase global efficiency for our esports productions," he said. nevion.com