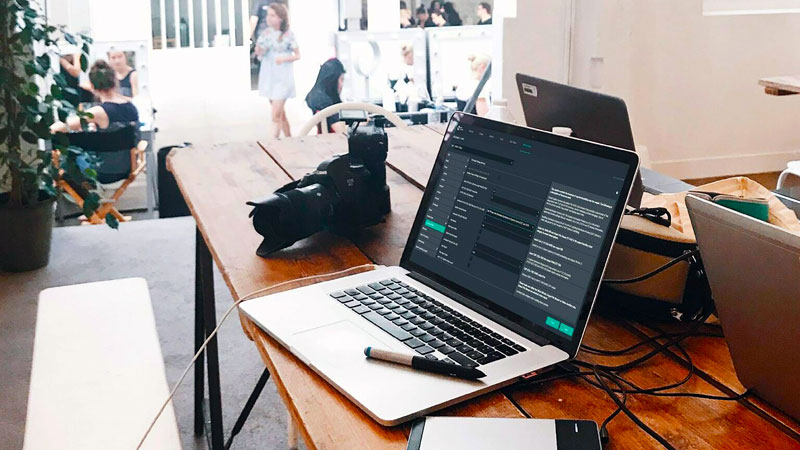 The new Dalet AmberFin encoder update now integrates directly with cloud-native Dalet Flex media logistics and Dalet Pyramid unified news operations platforms. New transcoding capabilities have been added to improve the user experience, and Amberfin has now successfully completed the Amazon Web Services (AWS) Foundational Technical Review as well.
Bridging the Gap
"Dalet AmberFin performs tasks that are central to the rapidly evolving streaming workflow. We are focused on its continuous improvement and integration into the wider media production system," said Patrick Devlin, Product Manager for Dalet AmberFin.
"This release incorporates Dalet AmberFin's high quality conversion and media processing into our main SaaS products, Dalet Flex and Dalet Pyramid. As a core part of these systems, Dalet AmberFin bridges the gap for those who need a fully cloud-native environment that includes media production and distribution workflows supporting diverse existing or emerging market verticals."
From the media files, transcoding restores the media to its native, uncompressed format, and then re-encodes the content into a target format. The quality of the video conversion process during transcoding is especially important for projects using adaptive streaming, part of preparing content for a delivery protocol such as HLS or DASH that can reach a wider range of display devices. These adaptive streaming formats move the content from the capture device to a high quality streaming output that redudes buffering and playback issues, and delivers the best possible picture without interruptions.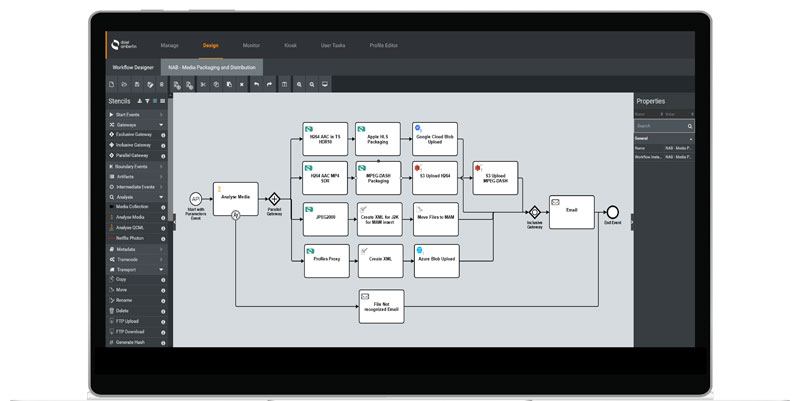 Verified Cloud-First Approach
Recognising their customer's need for agility and mobility, Dalet AmberFin's cloud-first approach has been verified by the AWS Foundational Technical Review. Patrick said, "It is no longer sufficient to simply take an on-premises system and run it on EC2 instances in the cloud. Cloud-native applications can take full advantage of containerized services, scale up and scale down and access the best practices for security in the cloud."
The AWS Foundational Technical Review sets a baseline for cloud requirements and covers development, best practices and operational considerations. These give customers the agility and performance needed to manage through bursts in workload, while keeping options for optimising cloud costs.
Efficiency Updates
Dalet AmberFin's ingest management and conversion combined with elastic cloud resources helps enterprise users who need to facilitate large-scale projects. The updated Dalet AmberFin Kiosk, which supports macOS and formats including ProRes RAW and NEF, speeds up offloading and backing up mass amounts of content.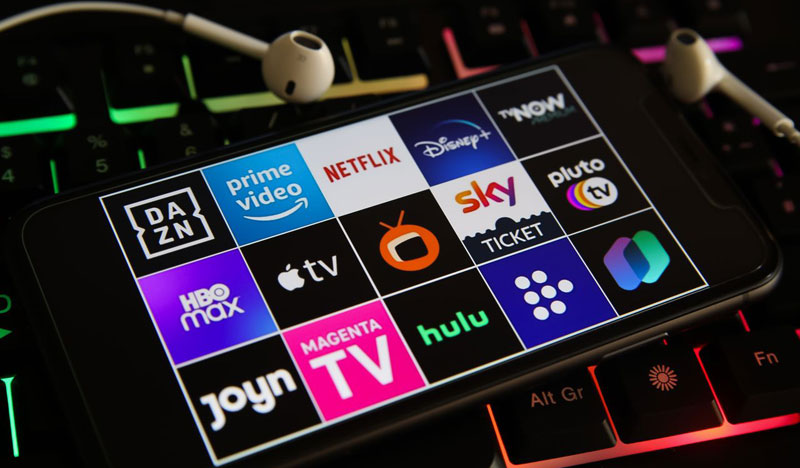 Utilizing cloud storage, it verifies content integrity and enriches metadata at the same time so that content is organized and ready to use in other workflows. This is a new capability that is particularly useful for teams out on location for long production shoots. Processing pipeline improvements use Netflix Photon validation tools as a web-service backend supporting IMF workflows in the cloud. Other updates for efficiency include support for UHD input and output with a standard transcode node and support for writing DASH and HLS adaptive bitrate packages while content is being ingested.
Dalet Flex will be made available as a multi-tenanted SaaS allowing many organisations to share the same software, increasing scalability and elasticity, while offloading the costs of infrastructure investment and maintenance to Dalet. With Dalet Pyramid, newsrooms will be able to virtualize their entire operation with production and distribution capabilities that enable digital-first news story workflows from any location, at any time. www.dalet.com