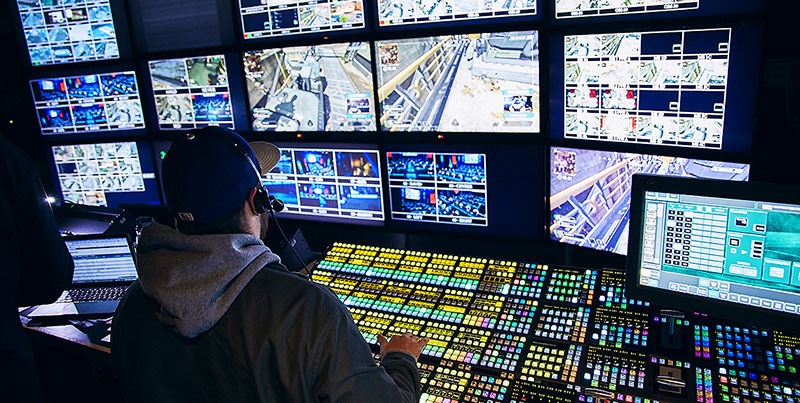 Esports Engine supplies turnkey esports systems to gaming publishers, rightsholders, brands and teams, working with clients on production, broadcast, tournament and program design. The need to scale with the requirements of the rapidly growing esports industry means Esports Engine needs robust, flexible live production and replay tools.
The company first deployed Evertz' DreamCatcher BRAVO Studio cloud cluster in October 2021 for a major competition, using it as a live production platform to feed 16 separate 1080p NDI inputs into Amazon Web Services (AWS) cloud storage, while using an S3 bucket to distribute video at high quality.
The Amazon S3 object storage service stores and protects data as objects – files plus any associated metadata – within buckets. Via the S3 software, users can then retrieves data from the buckets from anywhere, on any device. One of S3's advantages is that each object is stored in multiple locations by default, preventing loss.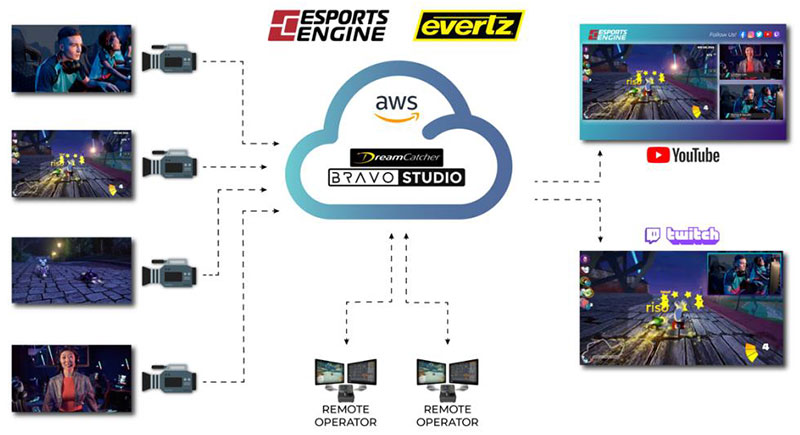 Because DreamCatcher BRAVO Studio is able to operate virtually in public or private cloud environments, two of Esports Engine's replay operators located onsite at an event can connect to DreamCatcher BRAVO Studio using the platform's web interface and desktop remote control panel. The interface runs at ultra-low latency and low bandwidths, allowing them to then use DreamCatcher's tools to isolate replays and highlights in real-time, and feed that content back into the cloud for use in production.
"We used Evertz DreamCatcher BRAVO Studio to deliver instant replays in a cloud-only environment," said Ryan Thompson, Co-founder and Chief Production Officer of Esports Engine. "The demands of replay systems typically require an onsite operator and in-studio physical equipment to maintain a high enough quality. Evertz' system puts all of that capability in the cloud as a scalable set of tools that we only access when we need it, keeping costs for us and our clients under control."
"Giving content creators the flexibility to disperse and reassign human and software resources to improve productivity is one of the key advantages DreamCatcher BRAVO Studio delivers," said Nima Malekmanesh, Director of Business Development – Live Media for Evertz.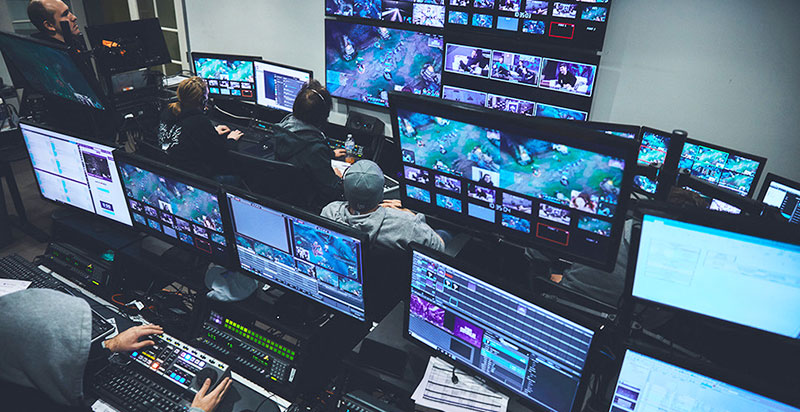 Esports Engine Burbank studio.
Using NDI, SRT, RIST, RPE and RPS protocols, multiple sources in different formats can be sent to a DreamCatcher BRAVO Studio in the cloud. Esports Engine operational staff located remotely or on-premises at its studios in Burbank, California or Columbus, Ohio can log in to S3 to access feeds, produce live shows, isolate replays, edit highlight packages, and send produced content to a media asset management (MAM) service or distribution platform in the cloud for playout to CDNs.
To initiate the live event work space, Evertz MAGNUM control and orchestration system is integrated with DreamCatcher, and connects the cloud resources and remote operators into a cohesive live production environment. Having MAGNUM integrated into the system simplifies monitoring and scheduling, and supports on-going resource management for Esports Engine. evertz.com