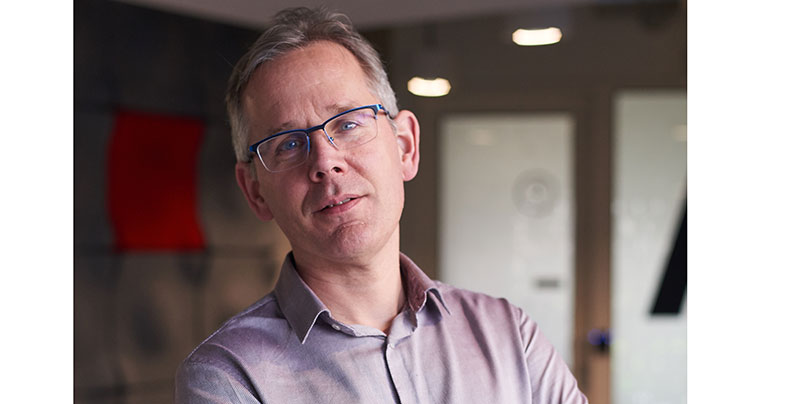 Broadpeak has appointed Guillaume Bichot as its director of exploration to strengthen the company's innovation. Guilllaume and his team will continue to identify, assess, promote and invent video streaming developments, including performance and QoE improvements, multicast ABR (mABR) workflows, CDN virtualization and open caching.
"Guillaume joined Broadpeak in 2018 as a member of our research and development team, and since then he has played an important role in helping us address and develop exploratory projects, intellectual property and standardization," said Jacques Le Mancq, CEO at Broadpeak. "With Guillaume's extensive, hands-on experience in research and industry projects, we're excited to see where he leads the next phase of video streaming technology exploration and innovation for Broadpeak."
In his new position, Guillaume is leading Broadpeak's exploration team in continuing to support standards development, including DVB-I specifications such as native IP and mABR, in which he has already been actively involved. In addition, he continues to drive Broadpeak's intellectual property management, following the historical path of the company with its nanoCDN patent portfolio.
"Innovation has and always will be in Broadpeak's DNA, and I'm excited to take on this new position," said Guillaume. "One side of the exploration team is connected to the reality of the market, to real-life use cases, and to our customers through a tight coupling with Broadpeak presales, business development and marketing teams. On the other side, we're linked to the intimacy of Broadpeak's technology through the R&D and operations departments. Thanks to integration and cooperation between teams, we can dramatically speed up the innovation cycle of products and solutions."
Prior to joining Broadpeak, Guillaume was the head of network evolution and a principal scientist at Technicolor and Thomson, where he managed technical activities related to video and networking. With over 25 years of experience in the video industry, Guillaume has successfully led innovation programs, teams and projects in a multisite and international context related to home networking, streaming, broadcasting, mobile and wireless technology. He is a distinguished author, lecturer, and contributor to standards bodies. Guillaume has a master's degree in network science from UPMC in Paris. broadpeak.tv