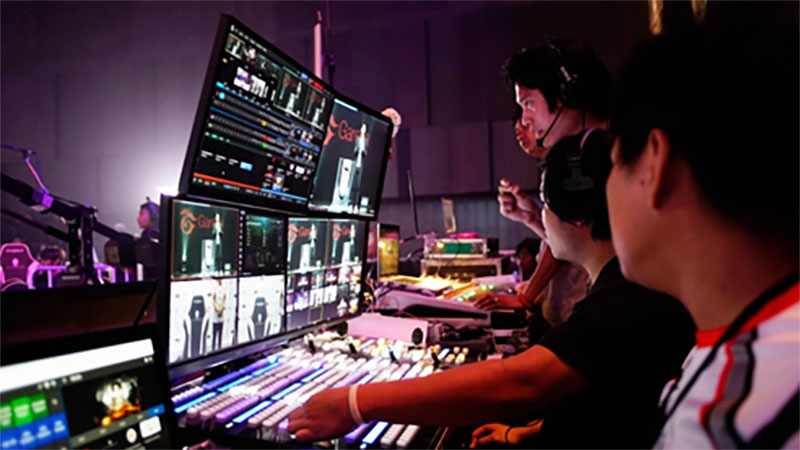 NDI announced that Tarif Sayed has been appointed as the company's President and General Manager. Tarif has served as a senior leader at large technology brands such as Dolby Laboratories and Nokia Technologies and has most recently focused on nurturing technology start-ups.
This follows the announcement last month of the creation of the NDI Advisory Board, a panel of experts who will support NDI as its adoption grows beyond the Media and Entertainment market. Tarif will report directly to Michael Hallén, CEO of Vizrt Group and will join the Vizrt Group Global Management Team.
"NDI is one of those amazing technologies that only comes around once in a generation. We are at a point where growth is on the edge of becoming phenomenal," said Tarif Sayed, new President and GM of NDI. "The potential of this technology is boundless, and I cannot wait to work with the team as we take the NDI mission to the next level."
"NDI is already the most widely used and the most recommended video-over-IP technology in the Media and Entertainment space. Adding experienced talent like David and Tarif to the team will help us expand NDI's appeal to new markets," said Michael Hallén, CEO of Vizrt Group.
Tarif Sayed will take over the NDI leadership from Michael Namatinia who has been leading the NDI business since 2019 and who, after 20 years of service to Vizrt Group, will take an extended leave of absence for personal reasons.
"Michael has added a great deal of value to Vizrt Group over the years and has been hugely passionate about moulding NDI to be ready for its next stage of growth," Michael said. "Tarif shares this passion and will build on the solid partner relationships and innovative technology roadmap to ensure that even more people benefit from using NDI."
NDI is the VoIP transport and codec that connects the world through video, and it is the backbone to solving visual storytelling problems for both businesses and consumers. NDI is supported by an extensive ecosystem of partners who have integrated the technology into their products. www.ndi.tv
Jon Raidel, Global Lead for Live Production in the Cloud
Vizrt has also appointed Jon Raidel as the company's new Global Lead for its Live Production in the Cloud software. With a background spanning nearly two decades as a technical director in sports broadcasting, Jon is prepared to further innovate Vizrt's solutions in cloud-first live production with his deep understanding of the challenges and needs of customers.
"Building software-defined visual storytelling tools are mission-critical when talking about future-proofing live production, and Vizrt is advancing those fail-safe technologies. I've worked with Vizrt and NewTek for years, and working with the technology of the future made me want to be a part of driving change directly - this is why I've joined Vizrt," said Jon.
Jon will work directly with development teams. He will also be an integral part of Vizrt's Customer Success team to guarantee Vizrt's trusted and reliable solutions in the cloud and live production become more relevant and valuable to end-users.
"Jon is an incredible asset to Vizrt due to his direct experience of the requirements and challenges our customers are facing day-to-day. With his unique point of view, our solutions and Customer Success Team will continue to improve, solidifying our position in the market for live production in the cloud," said Vanessa Walmsley, Global Head of Customer Success.
Before joining Vizrt, Raidel worked as the Manager of Technical Operations with the National Football League (NFL) for NFL Network and NFL Digital control rooms. Prior to that, he worked with the National Basketball Association as a Technical Director. In both roles, he advocated for Vizrt and NewTek technologies using the solutions across hundreds of productions in varying sizes both on-prem and in the cloud.
At Vizrt, Raidel will collaborate with the product development and Customer Success teams on several 2022 initiatives including advancing Vizrt's capabilities in sports, creating a Viz Technical Director Academy, establishing a new Vizrt Center of Excellence to expand product offerings, training, and certification options for customers. Further details on these initiatives from Vizrt are coming soon. www.vizrt.com