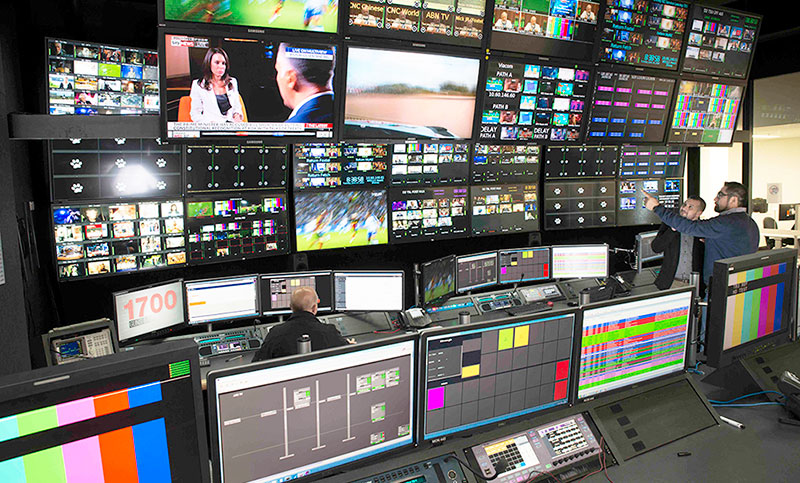 Telstra Master Control Room
Media asset management specialists Silver Trak Digital, working with Telstra, have launched a new 5G content delivery service called Cinema Direct in Australia -- fast, robust, secure movement of digital content over 5G for cinemas, content distributors and movie studios. Cinema Direct is a new service integrated into Silver Trak's Media Room, its cloud-based media asset management platform that securely masters and manages DCPs.
"Using the Cinema Direct service on Silver Trak's MAM, content distributors can send and cinemas can receive digital content over Telstra's 4G and 5G networks," said Silver Trak Digital COO Christian Christiansen. "We install and maintain all the required equipment and software, and the distributors and cinemas only incur costs when content is ordered and delivered via the Silver Trak Digital online portal. Live and working now in cinemas across Australia, the service helps users control costs, is simple to use and is very efficient."
In the Media Room
Silver Trak Digital works with distributors directly and receives the orders through Media Room. To initiate the Cinema Direct service, client distributors can upload a DCP (digital cinema package) into Media Room from anywhere in the world. Media Room then delivers the DCP to Telstra Broadcast Services, who facilitates the 4G / 5G Cinema Direct delivery to a dedicated Cinema Direct box in a cinema via a secure APN gateway. Cinema Direct requires no cabling, can be installed and working relatively quickly and is supported by the entire Telstra network infrastructure and support teams.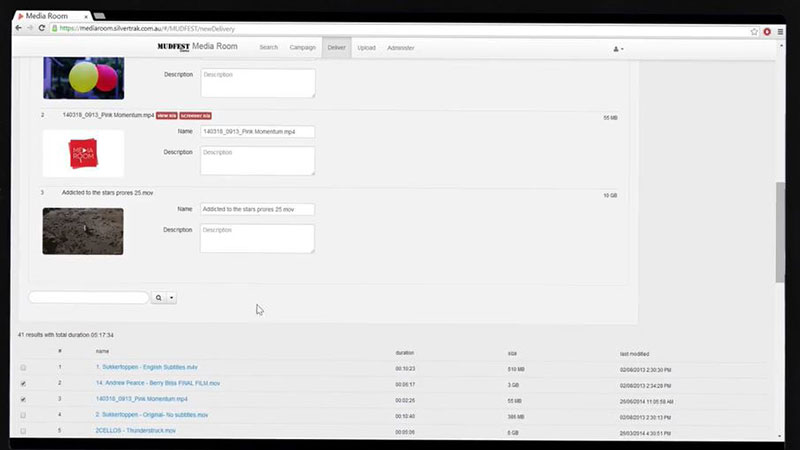 Silver Trak Media Room
Media Room also handles the storage aspect of Cinema Direct. Media Room already stores thousands of DCP masters on behalf of Silver Trak clients as part of its platform. When the DCP is delivered to the Cinema Direct box in a cinema, it is stored as an encrypted file on the Cinema Direct box until the cinema moves the file to their TMS (theatre management system). Christian said, "Since, a DCP package will often contain several versions of a feature, such as 2K, 4K and various audio configurations, we are working with Telstra on a system that will allow the cinemas to only receive the actual file they need and thus reduce the storage required on their TMS."
Telstra's 5G Network
This use of Telstra's 5G cellular network means Cinema Direct is making an enterprise grade wireless content delivery system available that operates over 5G for most metropolitan cinemas and 4G in rural areas. It also puts in place a resilient, secure network that Silver Trak and Telstra control from start to finish. While Silver Trak are experts in and take care of the media management, Telstra supplies the managed master control, scheduling and assurance. Also, any content delivered by Cinema Direct is contained within a secure network, separate from other traffic and only available to Silver Trak Digital's clients, which further increases the level of security.
Andreas Eriksson, Head of Telstra Broadcast Services said, "Each Cinema Direct box at a cinema has a unique SIM and a system that allows Telstra to remotely monitor the health and status of the Cinema Direct box. Telstra Broadcast Services can also vary the data rate into a particular Cinema Direct box to ensure timely deliveries, supplying sufficient bandwidth and uptime to deliver live streaming content. This is important because DCP deliveries are time critical."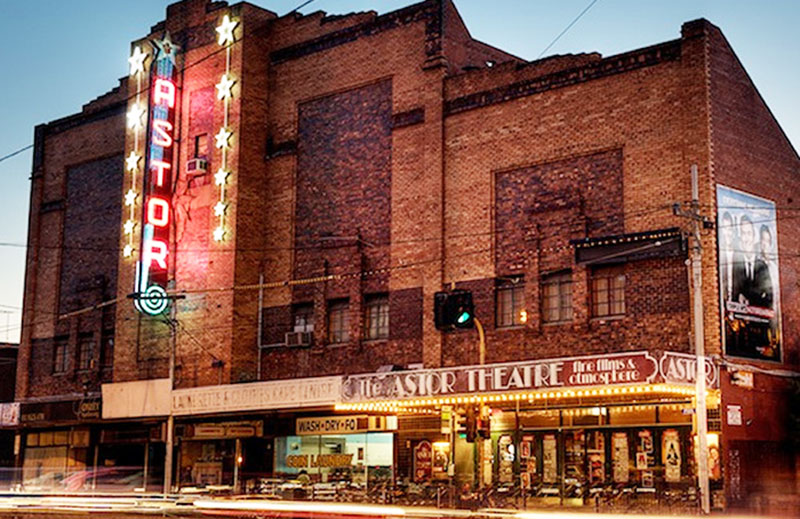 Time Critical Content
First line support is then looked after by Telstra Broadcast Services Master Control Facilities and second line support by Telstra Network Operations. Andreas noted that no other DCP delivery system in Australia is monitored locally round the clock. "Telstra has an operations centre specifically focussed on Broadcast that is manned 24/7/365. First line support addresses content that hasn't arrived or can't be found for cinema staff, while proactively monitoring the connectivity to and performance of the equipment at the cinema. Second line support fixes issues with equipment or connectivity -- escalating to the Enterprise Wireless team at Telstra if there is an issue with a cell tower or a similar problem."
Using a 5G cellular network has some other advantages. Until now DCP systems have relied on satellite installations, which are expensvie, or connected NBN lines of limited speeds, but Cinema Direct has a simpler, faster installation as it doesn't require satellite installation or wired internet. Users can target the 4G/5G delivery method much more precisely to only use bandwidth when required and thus only pay for it when required.
More Than Movies
Christian said, "Over time the Cinema Direct ecosystem will develop a wider scope, creating and enabling additional revenue streams for cinemas beyond movies alone, through the availability of rich media services. This means live sporting events, concerts and other exclusive content can be delivered at extremely high quality to any venue connected to Cinema Direct live in real-time, at any time, very simply.
"We are creating a Cinema Direct Marketplace where cinemas can view a slate of upcoming content, and access marketing and promotional material as well. Then, the digital rights associated with this content, which will vary according to each live streamed title, can be facilitated and managed between Cinema Direct and its partners."
The live content capabilities of Cinema Direct will allow new and extended audiences to view content they would previously never have had access to, particularly in a cinema. Andreas said, "Content delivery over Telstra's 5G network is obviously a huge benefit of Cinema Direct. We are also excited at the prospect of entertaining potentially thousands of Australians who missed out on a sold-out concert or sporting event, for example. With Cinema Direct, Cinemas will now have the opportunity to offer these events and other content across Australia live or on delay.'' www.silvertrak.com.au