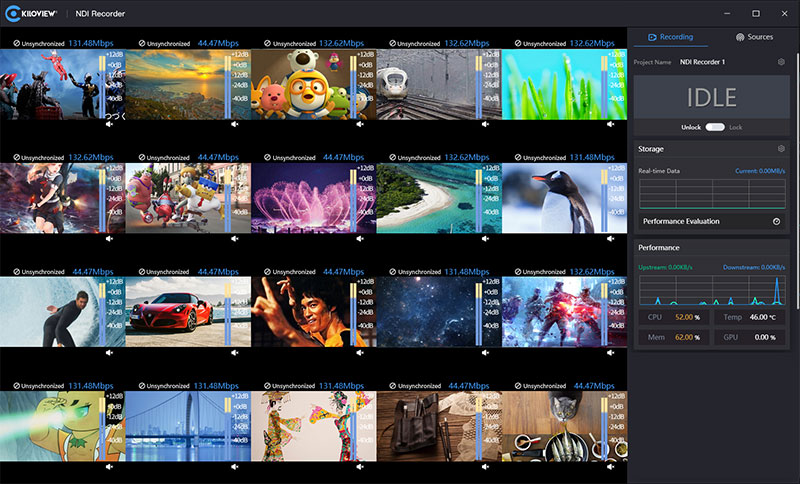 KILOVIEW has been developing a series of IP-based hardware and software video encoding, decoding, conversion, switching and streaming products to support AV over IP workflows. Each product is designed to contribute to cost-effectively hosting, conducting and managing remote production and live streaming applications.
Archiving and Backup Recording
The most recent of these is the new NDI Recorder, an independent recording system for video archiving and backup. One of a line of KILOVIEW NDI-compliant devices, it makes sure that all NDI sources are both recorded separately and maintained in synchronisation with other data. The recorder can support up to 20 channels of NDI sources in any resolution or format.
KILOVIEW considers that online content and remote production have proven to be effective, efficient methods for distributing content, reaching new audiences and creating engaging web-based experiences. As more organisations adapt their production workflows to online environments, the company has developed families of interoperable products that 'talk' to each other, to make the end-to-end production chain as convenient and straightforward as possible. That is the concept behind their line of NDI equipment.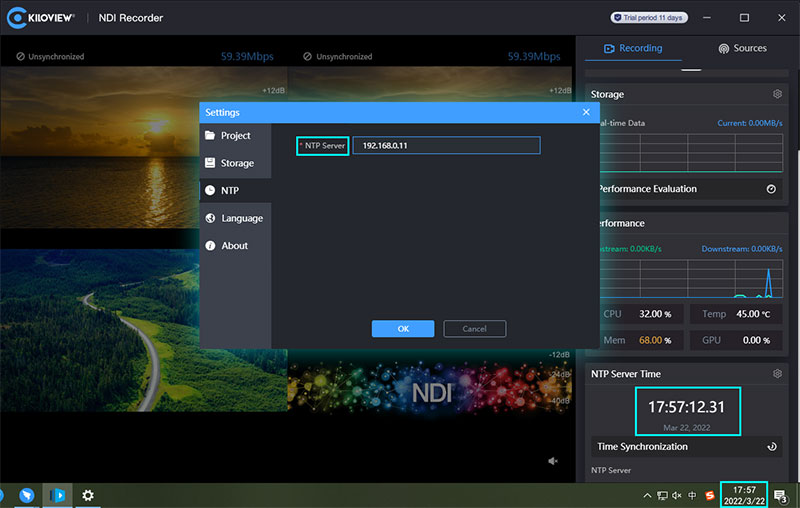 NDI, the Network Device Interface, is a standard protocol for ultra-low latency, lossless transmission. It enables interactive control over an IP network, delivering and receiving high-definition uncompressed video at the lowest latency possible among other NDI-compliant devices on a network or in the cloud.
Any In, Any Out, Anywhere
MultiView Player, one of KILOVIEW's first products supporting NDI, is multi-screen playback software capable of handling an unlimited number of NDI streams, displaying up to 16 streams in a single multi-view window layout. Viewing options include multi-screen split display, picture-in-picture (PIP) or multi-window playback. The software readily connects to smartphones, computers, NDI-enabled encoders, cameras and production systems.
Following the player, KILOVIEW has been releasing its line of NDI gear – H.264/HEVC encoders/decoders, control panels, Media Gateway, NDI converters, KILOLINK Server and now the new NDI Recorder.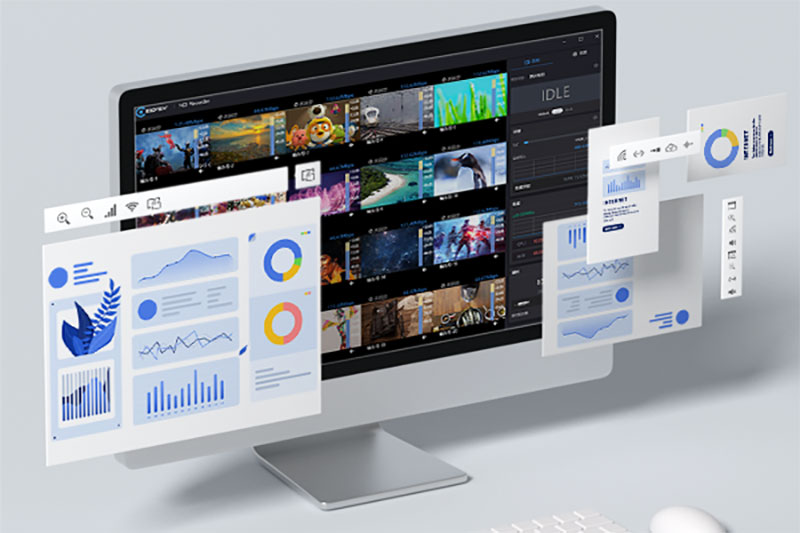 All KILOVIEW systems are based on an 'Any In, Any Out, Anywhere' concept with the ability to support any type of video input from baseband SDI or HDMI signals – HD, 4K or IP content. Overall, the company is able to supply the appropriate hardware or software to output IP streams in different protocols, including SRT, RTSP, RTMP, HLS, RTP, TS-UDP, NDI|HX via H.264/H.265 or NDI, or baseband SDI or HDMI.
The KILOLINK Server, Intercom Server and Multiview Server, the NDI CORE, plus the NDI Recorder, work as a combined system for IP-based video transmission, and serve the needs of broadcast, education, enterprise, house of worship or sports organisations involved in live streaming and remote production. www.kiloview.com