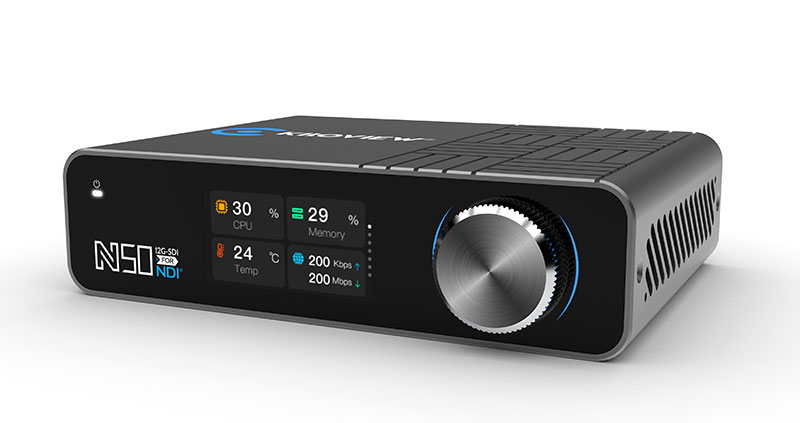 IP-based video transmission developer KILOVIEW is now launching a new 12G-SDI bi-directional converter, the N50. Following the launch of the N60 converter in April this year, the KILOVIEW N50 is another step toward the company's goal to develop a growing system of IP-based video transmission devices.
While the N60 focuses on converting HDMI to NDI and NDI to HDMI, the N50 will be able to convert 12G-SDI to NDI and NDI to 12G-SDI, and will also support the direct transmission of USB feeds to NDI signals by integrating both NDI and NDI|HX into one converter. For crews using USB HD camera sources, the N60 and N50 connect to the USB video port and transmit the feed to an NDI source, opening up more possibilities in NDI production environments.

The complete, comprehesive system is intended to accelerate and simplify processes in professional IP-based video transmission environments including broadcast, news gathering, sports, concerts, medical imaging and live events.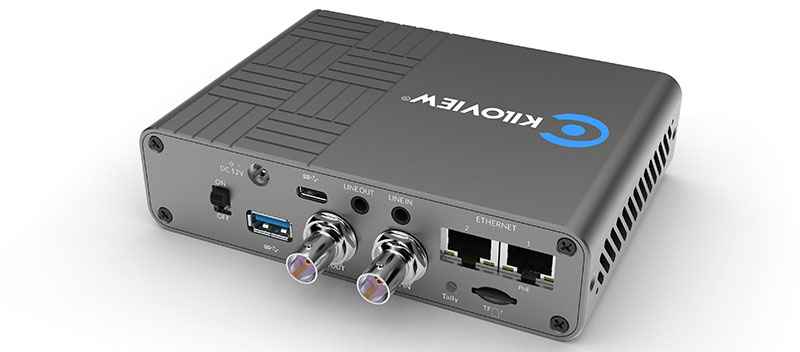 In line with the N60, the N50 emphasises colour depth performance with up to YCbCr 4:2:2 colour space and 10-bit colour depth. Transmission efficiency is enhanced by supporting 12G-SDI and both NDI and NDI|HX, the primary NDI protocols, combining encoding and decoding functionality in one small form factor. Users do not need to set a specific NDI format in advance.
By also supporting 4K video bi-directional transmission with HDMI/12G-SDI input and output, the N50 optimises quality with latency, even under demanding professional broadcast and AV conditions.

For ease of use, the device has a built-in IPS LCD screen to show all vital parameters, supporting and informing live direction, and a scroll wheel that can be customised with user settings to ease switching and control all video sources. www.kiloview.com