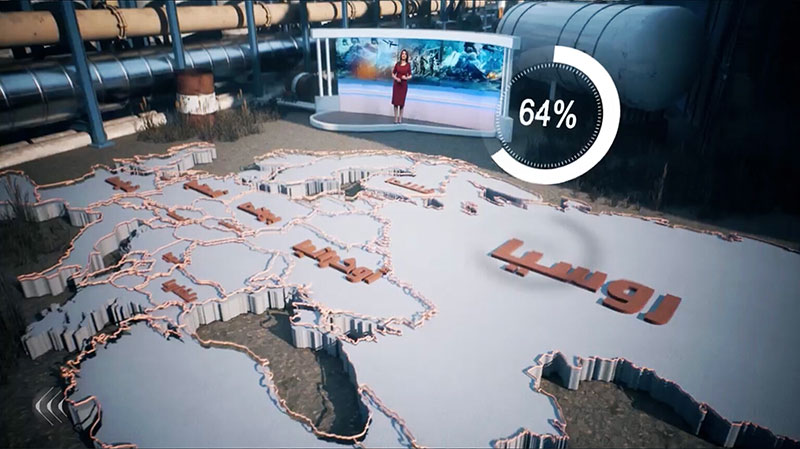 Alghad TV visualises the many facets of ongoing global conflicts.
CTO at Vizrt Gerhard Lang talks here about the impact that new XR tools for augmented reality, mixed reality and virtual reality are making on broadcast. They are changing business models, calling for new workflows and delivering remarkable live video viewing experiences.

Gerhard considers that creatives have always worked to bring a higher sense of reality to the visual experience. In recent generations, early 20th-century innovators engaged the senses with elaborate personal viewing machines and multi-sensory theatres. In the late 1960s, the first rather clunky VR headsets were developed with low-resolution superimposed computer graphics, and by the 1990s, 3D movies and the infamous red/blue glasses had become mainstream.

Since then, those developments have progressed rapidly until today, it's commonplace for news, weather and sports production teams to use video augmentation within live broadcasts. Gerhard said, "Viewers don't think twice about the fascinating, animated weather maps and easy-to-read, elegantly displayed information graphics that enhance their news and entertainment experiences, but they do enjoy them.
"Advances in processing power, AV networking, high-bandwidth infrastructures and cloud-based tools have placed live video augmentation – the addition of high-quality visual elements to live video in real-time – well within the business model of broadcasters and production teams."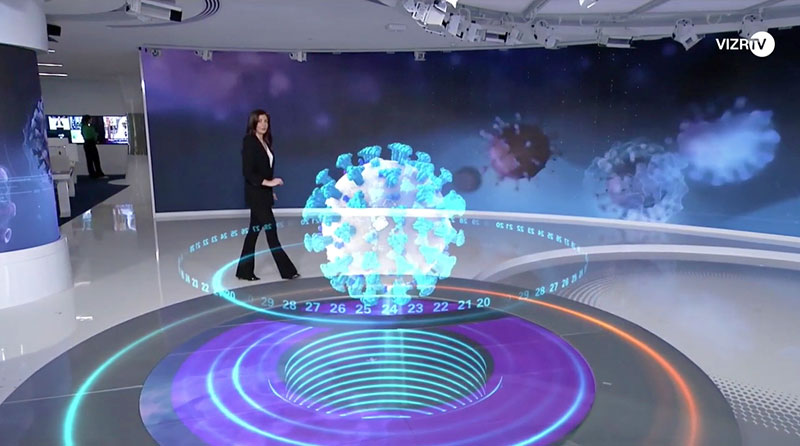 Al Arabiya News Channel

One such technique is to virtually 'transport' people, not just their video screens, as well as entirely new backgrounds and locations, and bring them together on screen, even when they're many miles apart. An early application of that ability was seen during the 2008 US Presidential election when singer/rapper Will.i.am was transported into the CNN studio for a discussion with Anderson Cooper.
From Innovation to Necessity
The tools broadcasters are using and their overall creativity continue to move ahead. When faced with pandemic restrictions in 2020, broadcasters were forced to rethink workflows entirely. By necessity, virtual studios and remote collaboration became more acceptable, and the uncertainty of COVID-19 drove their development. Video augmentation became not only interesting and attractive but a viable, reliable option.

"We are only beginning to realise what can be achieved through extended reality, and we will see impressive advances over the next few years. In broadcast, we are taking live, real-world video and extending it in terms of audience engagement and the conveyance of information. We're extending reality through video to make it more interesting, understandable and memorable," said Gerhard.

"For creative news coverage examples, we can look to the Al Arabiya News Channel's ambitious mix of state-of-the-art virtual studios and virtual production sets that bring the week's biggest news stories to life. Every week, Al Arabiya creates a new eye-catching virtual set, immersing the viewer in a virtual world related to the topic under discussion on air.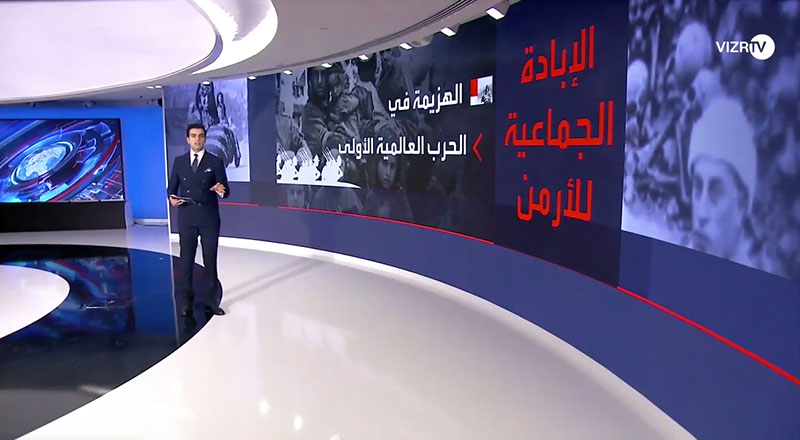 Al Arabiya News Channel
"The environments created in these XR sets support whatever the editorial requires in a spectacular style for the viewer, at the same time embedding the presenter naturally into the scene. So far, Al Arabiya has included interactive coverage of the winter games, presentations on the metaverse, settings in outer space, and immersive treks through the human bloodstream."
Live and in Real Time
XR tools are now available that can be used in real time with live video, often without supporting techniques like green screens or LED walls – and even instances where production teams are keying without LED or green screen – where graphics are superimposed over the video. Because augmentation happens on the content as it is shot through the lens of a broadcast camera, instead of a post studio, tracking equipment and other tools can be integrated fairly easily to create high-quality, very accurate graphics.

With these tools, live video setups can be highly realistic and creative, adding digital elements to serve as everything from background scenery to animated characters and other engaging action elements. "Therefore, in broadcast today, we talk about augmenting live video and extending reality rather than simply augmenting reality. The advances in rendering mean the 'wow effect' for broadcast productions is approaching movie quality," said Gerhard.
Scaling Up and Out
"Highly scalable platforms for live broadcast augmentation are also available today, like Viz Engine, for example, which fully integrates Epic's Unreal Engine. As well as its high graphics rendering quality, this integration means Viz Engine users can access Unreal's control features and efficient workflows.

"We are already seeing great examples of shots that are beautifully choreographed between the animation, the cameraperson and the on-screen talent in live broadcasts. For the 2022 Beijing winter games, BBC Sports unveiled its new virtual reality studio using Viz Engine 4 and Unreal Engine to visually transported presenters from a mountainside log cabin to a virtual ski resort and beyond."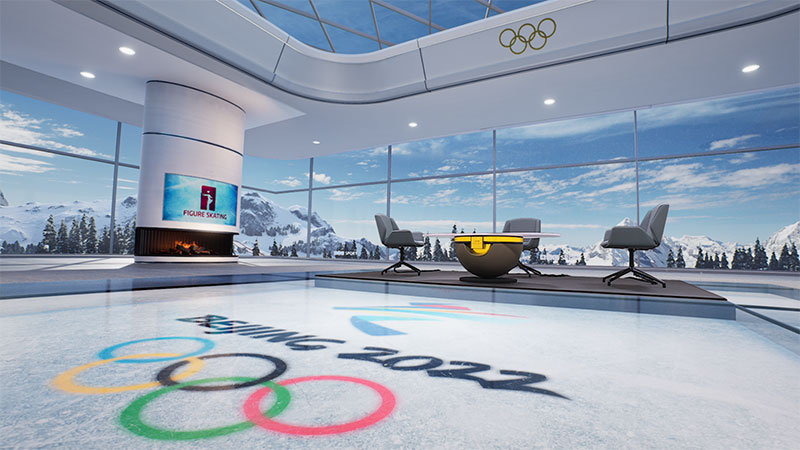 BBC Sports, 2022 Beijing winter games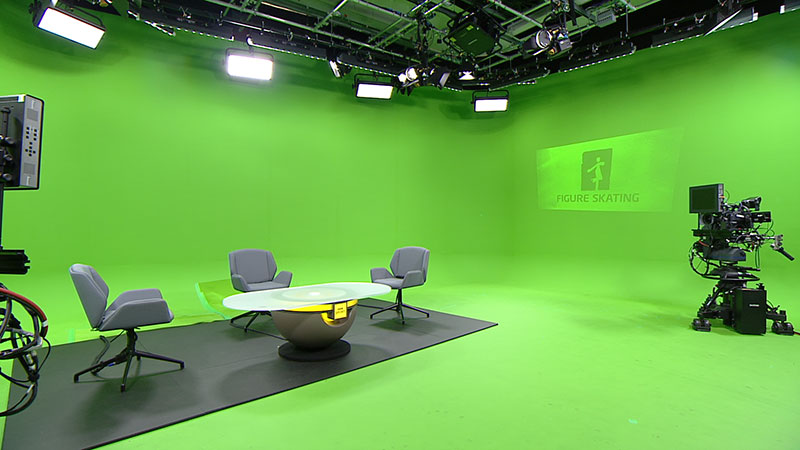 He described the work of Alghad TV, which recently created an amazingly detailed virtual explainer to help its audience understand the many facets of ongoing global conflicts. Along with excellent animations, art and music, presenters were virtually inserted into the segments, standing on maps or within a military facility as they narrated and explained the situation to give audiences a greater understanding of the complex topic.
Fusing Realities
Gerhard said the broadcast community needs to be aware that believable, augmented video is not created just by buying tools and applying the new techniques. The process is a combination of choosing appropriate tools and having a director who understands the possibilities, can frame shots correctly and help the presenter interact with the scene appropriately.
He said, "The goal now is to fuse the real and the extended realities in such a smooth and convincing way that they become indistinguishable for the viewer. We're quickly approaching that point.
"However, the technology is the enabler, the medium in which the artist and designers are able to create extended reality worlds for consumption by audiences. Partnerships with designers and design houses are essential alongside that, serving as the means for broadcasters to begin augmenting their video faster, with more polished results."
An Even Wider Community
The examples above are from larger, tier-one broadcasters, each with multiple studios powered by very talented, experienced, well-equipped production teams. But the landscape is changing. The development segment of the broadcast industry today is now focused on bringing high-end, augmented video and XR capabilities to smaller productions.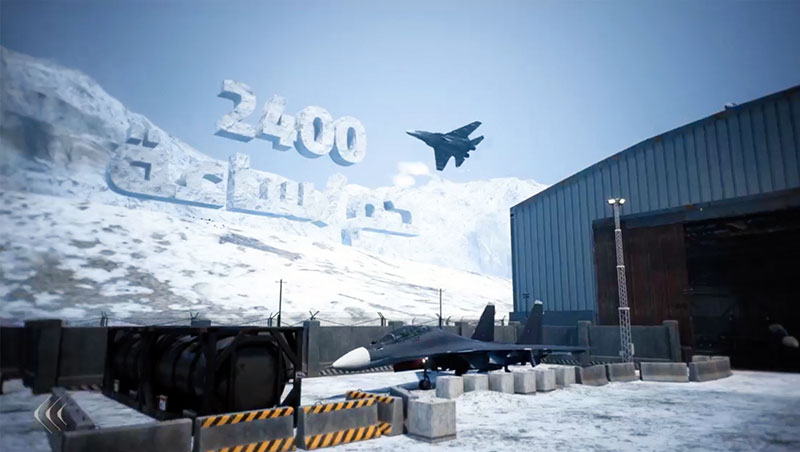 Alghad TV
Working remotely and in virtual environments is not only technically viable but is a practical production and business model. Smaller players who may not have the resources of a global organisation have reached a point where they need affordable XR tools that work as purchased, to add a high-quality level of video augmentation to their content. Subscription-based, on-demand cloud services are an attractive first step for such organisations. The flexibility of cloud-based production tools allows organizations of all sizes to quickly scale and provision their business and broadcasts appropriately.

These revolutionary tools are reducing barriers for producers and creatives working in varied, less conventional circumstances. Today, studios of any size can save resources, decrease time to market and improve the quality of their graphics and productions. However, regardless of the scale, production graphic design tools can lead to less hardware, faster deployment, less technical staff requirements, and ultimately allow the creativity that results in distinctive graphics that communicate and engage. www.vizrt.com