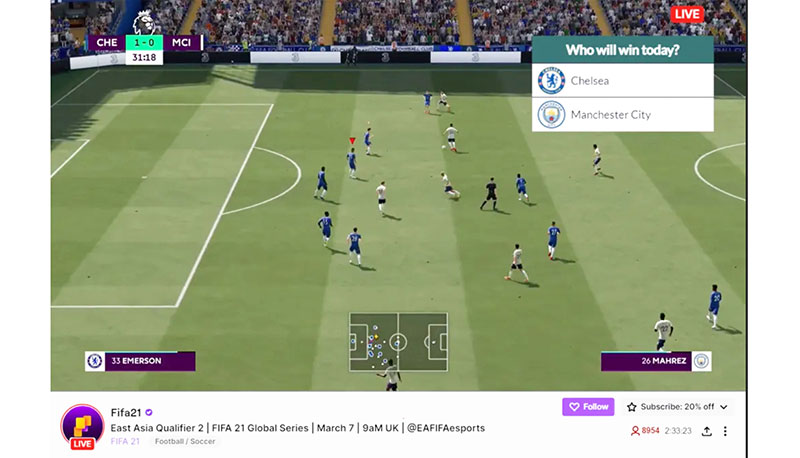 Flowics, developers of remote and in-studio production software for live graphics and interactive content, has formed a technology partnership with Harmonic. The two companies' collaboration makes it possible for users to add graphics created in the Flowics platform into video feeds streaming on channels originating from Harmonic's VOS 360 cloud SaaS platform and Spectrum X Advanced Media Server.

The VOS360 platform uses a simplified cloud workflow to handle media processing and delivery for video streaming and broadcast services, and allow users to deliver video content directly to consumers or syndication partners. Harmonic's VOS360 software-as-a-service receives content at the source, transfers it to the cloud, and then sends it straight to the viewer's screen. The platform's low latency and efficient encoding improves the quality of experience during delivery. Meanwhile, the flexibility of Harmonic's software-based Spectrum X Advanced Media Server means that clients can expand storage capacity, or add new codecs and other features as they are developed and become available.

Content producers often need to add graphic overlays to customise the video feed for a client before it plays out. The collaboration between Flowics and Harmonic makes the process easier. Content producers can use the Flowics Graphics cloud-based graphics engine to enhance or personalise video feeds – directly in the cloud.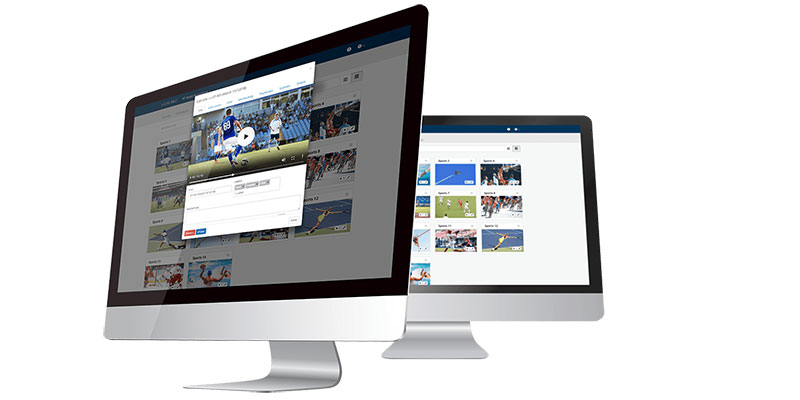 Harmonic's VOS 360 cloud SaaS platform
The main features of the Flowics Graphics engine are its web based editor, remote graphics operation and external data binding support, which are suitable for graphic overlays and full screen graphics for live social media screening and digital shows, up to remote productions and larger screens. It will integrate into most production workflows. Each graphic element's components is customisable with different fonts, backgrounds, colours and other characteristics, and can be precisely animated.
Multiple integrations are supported so that users can incorporate external data to build real-time HTML5 graphics and use XML / JSON or Google Sheets to keep the content updated without having to re-build the designs.
From there, producers could add those same graphic overlays to channels as they are set up in Harmonic's systems, or on top of video productions in the cloud. The result is consistent branding between all components from production to distribution, outputting to NDI, SDI or HTML video and video players.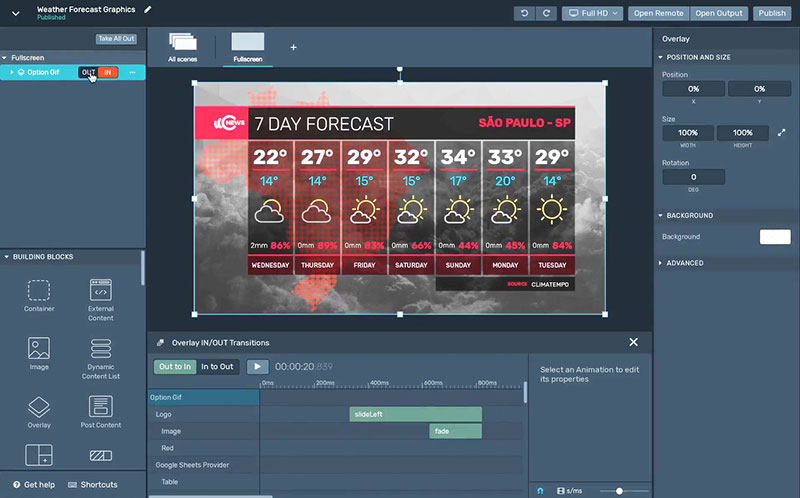 "As a growing number of media companies move their playout workflows to the cloud to simplify operations, it makes sense that the related components follow suit," said Eric Gallier, vice president, video customer solutions, Harmonic. "With this in mind, we have fully integrated our playout and delivery solutions with the next generation of HTML5-based graphics from Flowics, enabling operators to create and manage assets live in the cloud."

"By working together, Flowics and Harmonic make it possible for media companies to add broadcast-quality, HTML5, data-driven graphics to their video feeds when using Harmonic video delivery systems," said Flowics CEO and founder Gabriel Baños. "They can customize the video feeds for different regions and add downstream graphics before delivering the video — all directly from the cloud. This makes both of our products even more versatile." www.flowics.com