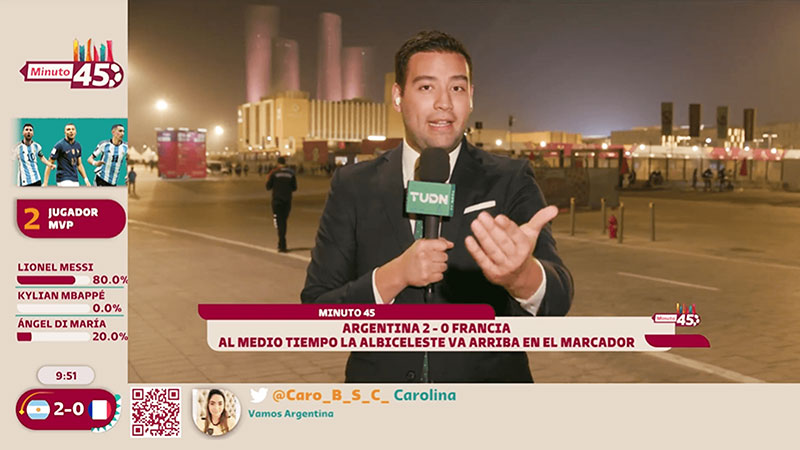 Vizrt has developed the first product integration after its acquisition of Flowics, the cloud-based platform for live graphics and interactive content production, remote and in-studio. The new version of Viz Social is launched with a rebuilt interface that is supported by Flowics' expertise in social media.
Cloud-native and browser-based, its new interface aims to give users a simpler, improved experience that is faster and has a robust suite of integrations with social media and messaging platforms. Add-ons such as Twitch and Facebook Live extensions are included and Viz Social users can also incorporate custom data from RSS and JSON feeds.
The modern interface makes navigation and content curation more efficient. As soon as users connect, they can begin curating posts from all major social media accounts, Facebook, Twitter, Instagram, YouTube, Twitch and WhatsApp. These can be played out to enhance audiences' experience, using high-quality graphics and user generated commentary. Filters help speed up the process of gathering, managing and visualising social media content.

"Many conversations we have had with broadcast customers recently have reinforced the need for standardised approaches to visualisation and viewer participation tools. Vizrt's acquisition of Flowics last year expanded our potential to present a faster, more efficient platform optimised for the curation, management and visualisation of social media posts," said Tehseen Akhtar, Deputy Global Head of Product Management Vizrt Group.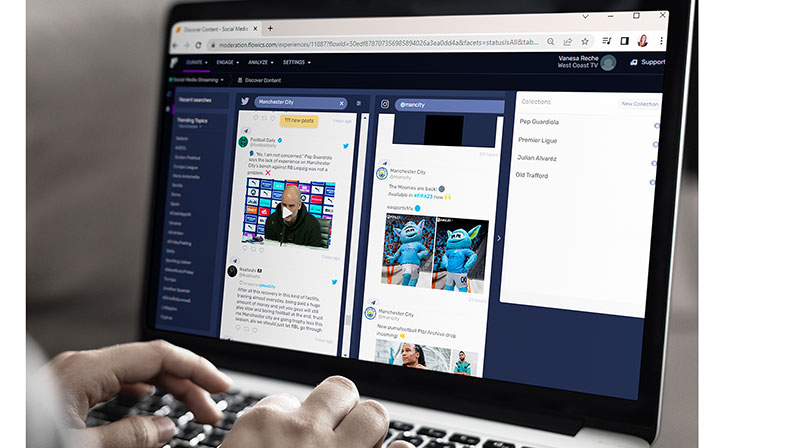 Dedicated interaction mechanics such as 'flock-to-unlock' enable producers to generate interest around exclusive content inviting viewers to post their reactions until a targeted number of posts is reached, thereby unlocking exclusive content. Audience scoring and a real-time on-air progress bar drives further engagement. These interactive features make the viewing experience distinctive and create memorable giveaway opportunities for content creators.

Viz Social supports various broadcast graphics engines and integrates with other Vizrt graphics workflows like Viz Trio or Viz Pilot Edge. Data from Viz Social is directly connected with the data fields in Trio or Pilot Edge, making it possible to render social media posts and data in real-time.
Users can set up hashtag-based polls across multiple social media platforms and social media counters, and use streaming extensions – allowing 3rd party developers to build interactive experiences directly into the player, streaming interactive content to users – and audience engagement on second screens.
Further features are analytics for insights into audience attraction and retention. You can set up review, recalibrate, iterate cycles that analyse your coverage and results over time, which helps optimise results and audience reach from the enhanced programs. www.vizrt.com