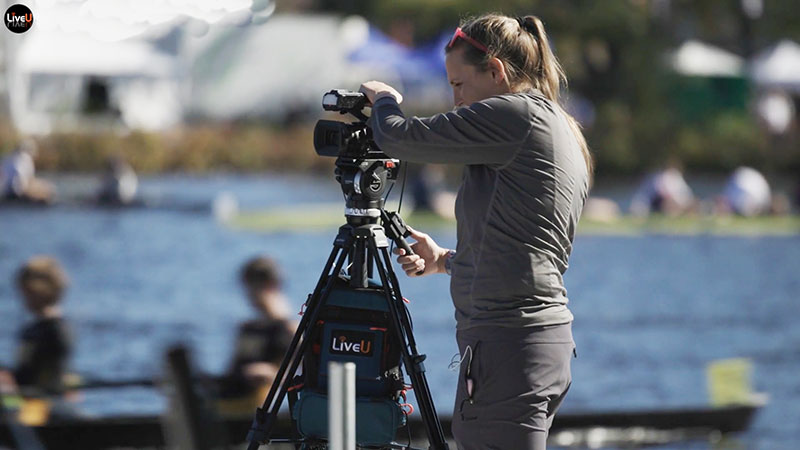 LiveU's new On-site Production Solution is designed specifically for live sports and other event driven applications. Traditional multi-camera on-site productions are often expensive and complex to set up, deploying radio frequency (RF) equipment, antennas, cables and pre-sourced internet capabilities. In contrast, LiveU's new on-site system increases efficiency and helps to keep costs affordable by enabling bonded wireless transmission from the field directly into the production truck in one step, without relying on a fixed internet connection.
A Resilient Control Room
Following on from the experience gained from using IP-video-over-bonded-cellular connectivity, LiveU's system includes its compact, multi-camera 5G 4K field units, with the Mobile Receiver in the OB truck. Live video is transmitted directly from the units to the OB truck in a resilient manner without the need for cables, fixed internet or complex networking configurations.
Here, 'resilience' refers to the fact that the units find and aggregate their own sources of connectivity. A new kind of hybrid production is enabled – the responsiveness of a local control room creating a program feed is maintained, while avoiding much of the cost associated with setting up traditionally connected workflows. The live feeds are transferred from the field units to the mobile receiver via public internet and the LU-Link cloud service, as part of a single workflow. The LU-Link extends LRT bonding, uplink and downlink, ensuring reliable, secure transmission.
Built to optimise the performance and features of LiveU's Reliable Transport (LRT) – such as low latency, high-quality, resilience and 5G – this new system means on-site production is no longer viable only for the larger operations. Operators can explore various optimisations that come from being able to reduce the resources, time and budget required to go live.
Early Customer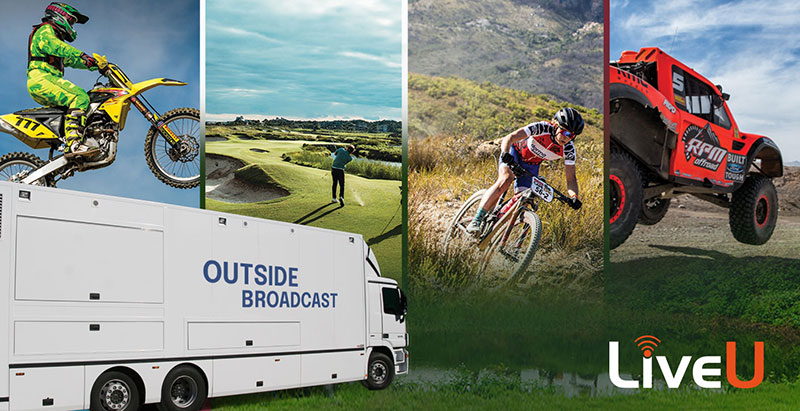 An early customer of the new system, Sam Schrade, President, DNA Studios LLC, said, "LiveU On-Site Production opens up a lot of creative use cases. We used it at Astros Baseball Park as a wireless camera, and could even bring it into the deep interior of the stadium – places RF systems often struggle with. The simple set-up, and not needing a port forwarding set-up in a stadium, is a huge bonus, especially since opening up ports at major league stadiums is next to impossible."
Port forwarding allows services (or computers) in private networks to connect over the internet with other public or private services. Sam said, "The LiveU approach is a much-needed tool, as RF channels are really not available anyway. They are pretty much all used up and it's difficult to source them these days."
Gideon Gilboa, Chief Product Officer, LiveU, said "Remote production is an ideal way to reduce cost and complexity in many cases, but for some productions, on-site is still preferred. We wanted to add efficiency to OB productions, in the same way we have with REMI, and give our customers more creative choices.
"With LiveU's On-Site Production Solution, the customer doesn't need to undertake lengthy and costly set-ups, to send network engineers on-site or to spend weeks trying to navigate venue IT protocols. They are free to plan their shots based on the story they want to share with the fans, rather than being constrained by line-of-site or cables. Ultimately the solution makes the immediacy and other benefits of 'on-site' available to productions where it would have been cost prohibitive before."
LiveU's On-site Production Solution is available with a special launch offer of 15 months' use for the price of 12, allowing teams to experience the production workflows firsthand. It is part of the LiveU EcoSystem and was shown at the 2023 NAB Show along with launch of its new cloud-native IP live video production service, LiveU Studio.
LiveU Studio SaaS
The first service to natively support LRT, LiveU Studio is a fully scalable Software-as-a-Service, simplifying the creation and distribution of live content across numerous, diverse digital media channels. It is, in fact, a rebranding and reconfiguring of the easylive.io platform that LiveU acquired in 2022. Because of its easylive.io foundation, LiveU Studio supports multiple IP video protocols and handles live switching, audio mixing, graphics, remote guest management and one-step distribution to up to 30 different, simultaneous digital destinations.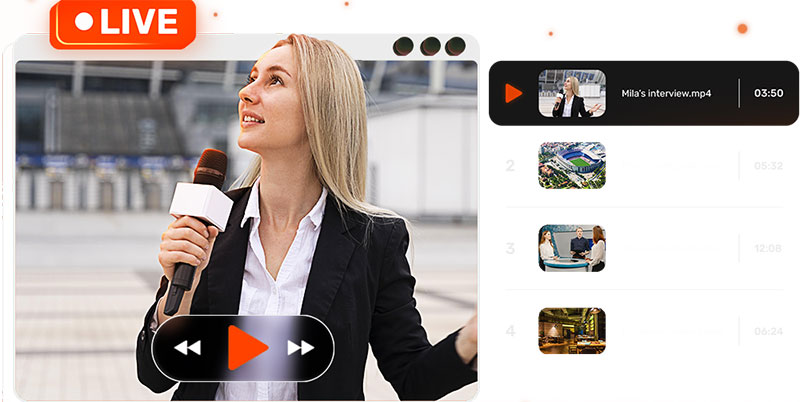 This system also uses the LRT protocol across the complete workflow – from contribution and production to distribution. For content creators, choosing to use LiveU Studio is a matter of speed and ease of use, and the competitive advantage of being able to meet the demand for high-quality, engaging live content, while optimising their existing resources.
They can create, edit and distribute shows from their browser anywhere, via the web interface and generate multiple revenue streams. The production's live feeds from the field, used for primary content, can be re-purposed to create engaging secondary content cost-effectively in an agile manner.
The production approach may be simple but, by residing in the cloud, the service enables teams to work collaboratively on simultaneous projects worldwide, scaling up their capabilities to deliver more content while paying only for what they need. While the LiveU EcoSystem was already supporting integration with cloud production workflows from third parties, LiveU Studio means the EcoSystem also supports cloud production capabilities natively.
One of the first Studio customers, Jeffery Zotz, Chief Engineer, KAUZ-TV, a CBS affiliate, said, "Studio takes the LiveU workflow a step further. It simplifies getting more content for on-air/livestream to cover big events or breaking news." Users can stream from any LiveU device directly into the LiveU Studio without the need for a dedicated decoder. Other protocols and contribution encoders are also supported by LiveU Studio.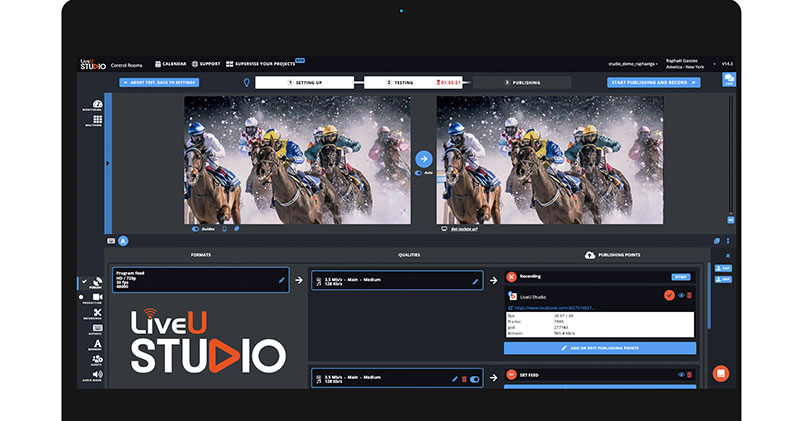 Fragmented
Philippe Laurent, VP Product, Production Services at LiveU was previously CEO & Co-founder of easylive.io. He said, "With so many choices of what, where and when to watch, audiences are becoming more fragmented. Engaging sports fans with secondary content is critical for securing sponsorship deals and other monetisation opportunities, especially for tier 2/3 sports teams and leagues.
"Expanding viewership with interesting, branded content is important for other use cases too, such as pop-up channels. With LiveU Studio, customers can do more for less effort, time and cost, creatively using their existing field deployments. Remote contributions can be introduced, in high quality, using the contributors' own devices without first download an app." www.liveu.tv