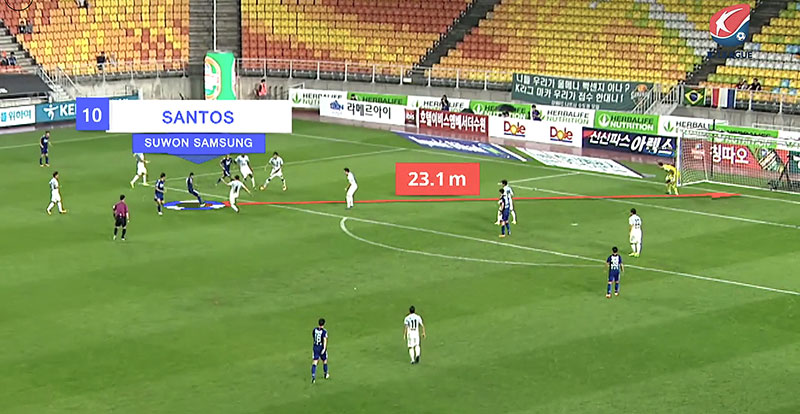 Coupang Play is a fast growing subscription-based streaming service in South Korea and the exclusive live streaming (OTT) broadcast rights holder for the 2023 season of K League, South Korea's professional football league. Launched in December 2020, Coupang Play currently streams a range of international sports events, including La Liga, Ligue1, Major League Soccer (MLS), Formula 1 and the National Hockey League (NHL).

The streaming platform uses Vizrt Viz Libero to engage fans with immersive, experiential style visuals and in-depth game analysis – a novelty for sports fans in South Korea. Service provider TruLive Media is responsible for all the sports programming on Coupang Play.
Engaging Viewers
"The real power of Viz Libero is how easy it is to learn and use. Our producers were able to turn around good-looking game analysis clips after just the basic training. When we elevate our sports production value to give fans a unique experience, we are ultimately increasing the likelihood of more viewers being exposed to and engaging with our content," said TruLive Media CEO, Jiwoong Kim. That creates an advantage both for the fans and for Coupang Play.

For example, TruLive uses Viz Libero to produce more deep dives and tactical play analysis, which differentiates its sports coverage from other services currently available. "Viz Libero uses Viz AI to make producing 3D camera flights simpler, and generate a cleaner, more precise keyer. Through the Viz AI engine, we can continuously improve Viz Libero in terms of speed and precision," said Tehseen Akhtar, Deputy Global Head of Product Management at Vizrt.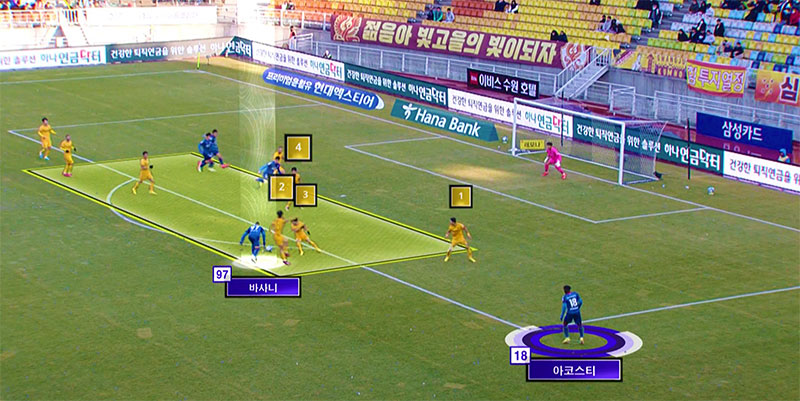 Simpler Sports Analysis
As well as ease of use, Viz Libero has a very large suite of analytical features. These include player marking, labelling and other telestration tools, quick turnaround of 3D camera flights powered by Viz AI, image-based calibration, and Virtual Presenter, which presenters use to step directly into the virtual field of play, and AR Player Effect, which extracts players from the video for use in the studio.
Viz Libero uses any available video material – live video input, from a replay system or from files – to generate realistic-looking virtual camera images, angles and flights without adding physical cameras on location. This gives users more original, consistent quality content to work with, all based on existing resources.
All features run from the user interface, from calibration and accessing video to adding data, 3D virtual effects and telestration. Users can also produce previews as they work, and playout compositions in one click.
Much of Viz Libero's functionality, such as Player-tracking and 3D camera flights, is automated. For example, you can combine 3D replays showing a situation from different perspectives into an eye-catching series, with 3D effects and dynamic, tied-to-field graphics, to make sports highlights and clips more interesting.
Integrations and Monetisation
Viz Libero's architecture allows the operators at Coupang Play to use custom graphics to ensure brand consistency for each clip, regardless of the workflow. It accommodates various monetisation and sponsorship opportunities as well, by making it possible to place advertisements in prominent, natural positions on the playing field.
The software does not require specific infrastructure, however, it supports integration with the major video-replay systems such as EVS or Evertz Dreamcatcher, and may be adapted to live, file-exchange or server-based production environments. You can set up live integration with sports data providers such as Opta, NFL and NBA to create data-driven graphics, and AR elements can be integrated into the studio as well. Otherwise, anchors can telestrate highlight clips from matches interactively using a touchscreen.
All these features, plus the ability to access Viz Libero in the cloud via Viz Now, were the main factors influencing Coupang Play to go with Viz Libero for sports analysis. Viz Now automates the secure deployment of Libero and provisions the AWS cloud services – compute power and storage – required to run it for each project. Tools and the staff on the ground connect to the cloud with NDI Bridge and, as soon as the project is finished, any cloud resources and extra capacity can be deleted. www.vizrt.com