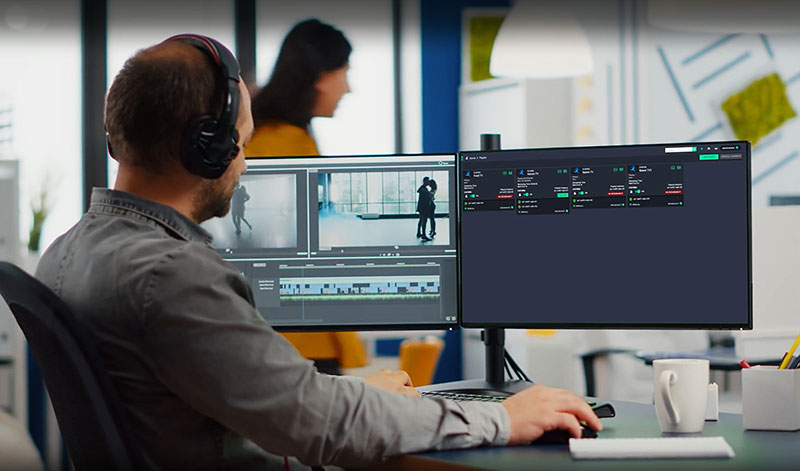 Imagine Aviator
Imagine Communications has formed a strategic partnership with Amagi, a cloud-based SaaS developer for broadcast and connected TV (CTV). Their intention is to help TV networks and broadcasters to manage an effective path for cloud migration, hybrid operations and orchestration, to improve monetization through advertising, and to extend their reach into FAST and CTV platforms.
The two companies will address their users' cloud-based needs against the demands of on-premises systems as they balance the characteristics of both environments. Another aim of this partnership is improving the yield from advertising opportunities for streaming services.
"We want our developments to be enablers of change, not a gating factor for businesses that are under extreme pressure," said Tom Cotney, CEO of Imagine Communications. "Speed, flexibility, predictable costs and the ability to gain greater returns on content rights are demands that we can address more effectively by partnering with Amagi."
Software and Services Integration
From a technology point of view, the collaboration involves various integrations between software and services from both parties – specifically, integrating Amagi CLOUDPORT into Imagine's Aviator suite and Imagine's SureFire into Amagi's THUNDERSTORM. As a result, users will be able to move contribution, playout and distribution workflows directly between Imagine's on-premises tools and Amagi cloud services to reach broadcast, FAST and CTV audiences, while enhancing monetization.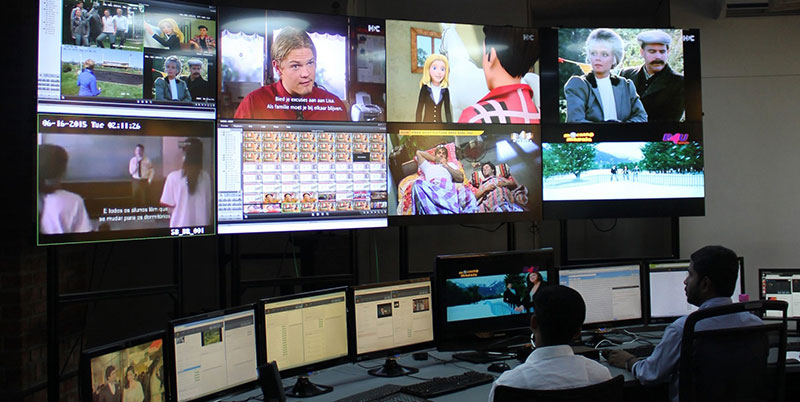 Amagi CLOUDPORT
Amagi CLOUDPORT is a cloud-based automation and playout platform for TV and streaming channels. Used to manage and deliver content on automated playout channels, its tools are accessed remotely through a web-based UI, and handle media ingest, content management, scheduling, playout, caption support, graphics insertion, ad placement and monitoring.
CLOUDPORT will now be available as Make within the Imagine Aviator suite, as part of the Plan/Make/Monetize framework first introduced in Aviator, Imagine's own platform for content acquisition and scheduling, media supply chain monitoring, playout and optimisation of ad inventory. Orchestration of streams, services, assets and automation will be achieved through a new component of the Aviator suite called the Aviator Orchestrator, which will be integrated with Amagi's cloud services.
Business and Technical Evolution
From a business point of view, the partnership means users will be able to plan, sell and deliver advertising across both linear and CTV audiences by using Amagi's dynamic ad insertion platform THUNDERSTORM with Imagine's SureFire video ad server and the Plan/Make/Monetize framework. The SureFire server is an ad decisioning system for OTT, following common broadcast rules and using audience data across VOD and addressable linear platforms.
Having a capacity for audience reaggregation and optimisation – across all viewers and inventory types – becomes critical for FAST publishers as their businesses grow larger and they need more sophisticated advertising management platforms. Imagine and Amagi are positioned to help with this challenge.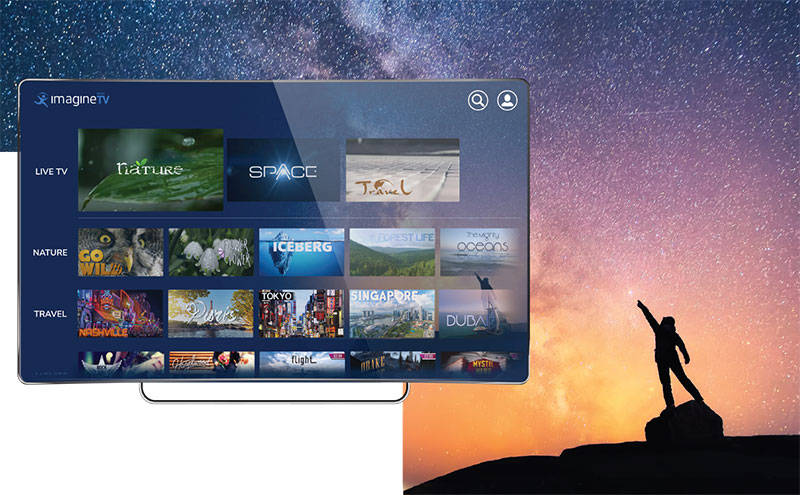 Imagine SureFire
"We are combining the strengths of both companies – Imagine Communications' on-premises and hybrid broadcast expertise and Amagi's leadership in cloud-native playout and content monetization," said Baskar Subramanian, CEO and Co-founder, Amagi. "This creates a converged system enabling customers to migrate to a cloud-based SaaS platform. Ultimately, it will make it easier for broadcasters and media companies to launch OTT services, FAST and pop-up channels and further monetize content."
Both companies want to emphasise business and technical evolution, in response to rapid changes driven by viewer engagement, and a business-model transition toward CTV and direct-to-consumer models. Each company has the chance to expand their independent capabilities and workflow integrations, leading to an orchestrated system that spans cloud content acquisition, playout, graphics, master control, redundancy, SCTE decoration and dynamic ad insertion. www.imaginecommunications.com