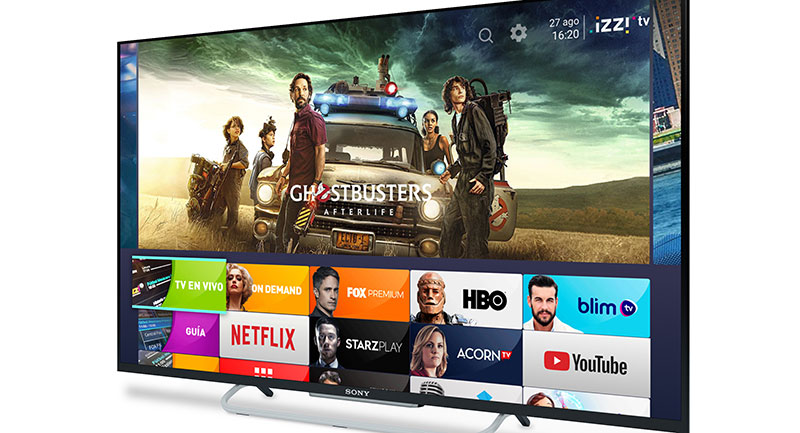 Mirada, product and services provider for digital TV services, and video streaming developer Broadpeak have formed a partnership in which the two companies work together for telco izzi Telecom, part of Televisa Group. Broadpeak and Mirada will replace izzitv's origin servers and update their content delivery with a bespoke on-premises system for its video platform.
Mirada's Iris solution was first deployed for izzi Telecom in 2016 to launch the izzitv viewing experience. Since then, it has become one of Mexican viewers' best known TV services, partly due to the Mirada Iris ecosystem of apps enabling operators to make a hyper-personalised user experience available with full control of their platform's content, promotion and curation, advertising strategies and micro-targeting, as well as the option to create tailored interfaces based on user preferences.
The most recent developments have included one of the biggest deployments of Android TV in Latin America and the successful integration of all premium content providers, positioning izzi as a major content super-aggregator for the region.
Broadpeak's BkS350 Origin Packager, BkS400 Shield Caches and BkM100 Video Delivery Mediator enable izzi Telecom's content delivery service to bring viewers their favourite content on any type of screen. With its just-in time packaging feature and a built-in cache mechanism, BkS350 reduces the need to encode and store resources for izzi Telecom and manages a high throughput capacity, which generates significant savings.
The BkS350 origin servers and packagers improve multiscreen video delivery on managed or open internet networks through on-the-fly packaging and Broadpeak's cache management capabilities. It supports all standard HTTP adaptive streaming formats for both live and on-demand applications. Because just in time packaging processes and stores content only once, the BkS350 reduces the related costs. Operators can deliver video to a broad range of devices including smartphones, tablets, set-top boxes and games consoles, at a competitive prrice.
BkM100 is a unified video delivery mediator made up of a set of software modules that enhance video delivery by managing the multicast ABR system, and either controlling the life cycle of recordings in the cloud or monitoring a cluster of origin servers. Its native modular architecture gives a wide margin of flexibility and allows users to keep the same core architecture while deploying new features.
Broadpeak's BkS400 video streamers achieve massive streaming capacity compared to open internet networks. The platform supports standard HTTP adaptive streaming for both live and on-demand applications, caching content at edge level, thereby reducing contention at the origin level and making high streaming capacity available in response to the demands of end-users. The BkS400 video streamers are also aware of live and VOD assets and able to correlate individual chunk requests with end-user live or VOD sessions, enabling it to build consistent video session reports
With this partnership, Mirada and Broadpeak finalise the integration of their systems that will help izzi Telecom, a Tier 1 telco, futureproof its video delivery and consumption services to millions of subscribers. www.broadpeak.tv