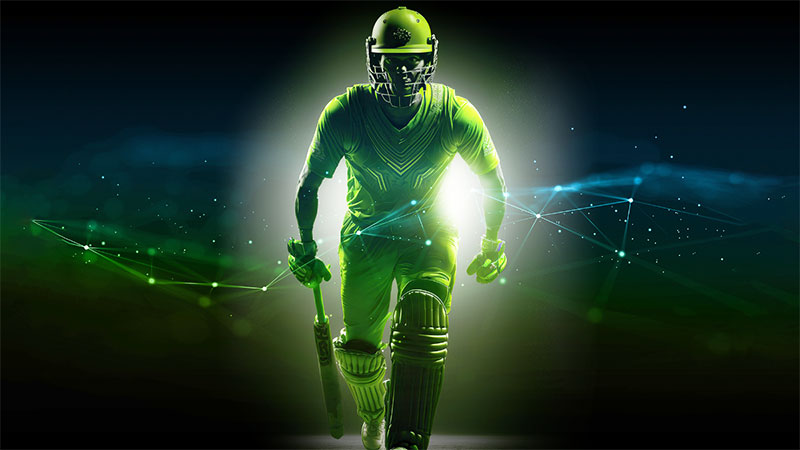 Viacom18, a diversified media and entertainment conglomerate forming part of Network18 Group, owns the digital media rights for the TATA IPL (Indian Premier League for cricket) to deliver on their OTT platform, JioCinema.
Viacom18 needed a system to connect 12 stadiums to three of their studio locations, where the regional feeds are delivered for remote production and world feed contribution. The video and audio signals involved are pre-produced world feeds and individual camera feeds in both HD and UHD/4K, which need to be carried securely, reliably and in real-time over distances of up to 2,000km (or 1,200 miles).
IPL Live
Viacom has deployed a contribution system from Nevion. Delivered in just three weeks, the system is designed to use for live coverage of the TATA Indian Premier League (IPL) of cricket, to be delivered to its massive fan base.
The system Nevion built for Viacom18 is fully redundant and achieves hitless transport – that is, transport without any loss of data – in line with SMPTE 2022-7 to ensure signals are carried without interruption between locations. It is based on the software-defined media node Virtuoso and the media orchestration platform VideoIPath, which are the foundation of Sony's Networked Live production system.
Real-time Media Transport and Orchestration
Virtuoso carries out real-time media transport, processing, monitoring and a variety of other real-time functions in converged IP LAN/WAN networks. The media node remains versatile and adaptable due to its adherence to standards, virtualisation options and software-defined nature, allowing modification of its functionality in the field.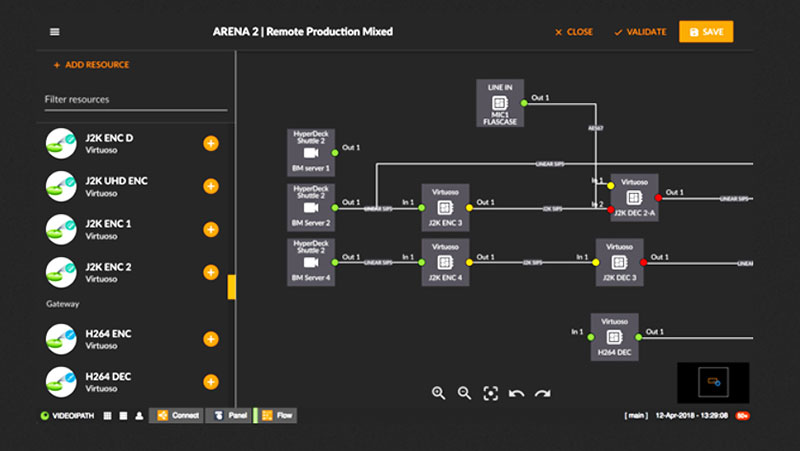 Broadcast workflow planning with VideoIPath.
Virtuoso is used to transport up to 16 HD (3G SDI) and four UHD (12G SDI) signals from the stadiums, as well as four HD (3G SDI) return feeds, over a diversified and redundant IP MPLS wide-area network (WAN). The video signals are compressed for transport using JPEG 2000 and JPEG XS to maintain high quality contribution feeds with low latency.
For Viacom 18, the VideoIPath orchestration software is initially responsible for monitoring the network connectivity and signal flows. Its role will be extended in the next phases of the project to include network control and signal orchestration. VideoIPath controls the complete media network and orchestrates the services running on it. It also helps optimise the use of resources – bandwidth, equipment and functionality. Nevion looked after a variety of associated services as well, including on-site professional services to ensure the smooth deployment and running of this critical infrastructure in support of IPL.
Cricket Fans
"We wanted our millions of cricket fans to enjoy a superlative UHD experience of the league with special regional adaption – both in terms of language and the focus of the games," said S. Venkatraman, Head of C&D at Network18. "This meant we had to design and build an infrastructure to match our ambitions, and in short time. We're very happy with the outcome."
Rajat Nigam, Group CTO, said, "We had the vision of providing a totally new kind of cricket experience to Indian viewers by producing live matches in UHD/4K and VR360 Cam formats for the first time and in 12 languages. As well as operating our own video IP network on Jio, the system we developed in partnership with Nevion gives us a high capacity, glitch-free video network from different locations in India. On average, we have more than 75 million consumers on our platform daily and have witnessed more than 24 million concurrent consumers on our OTT, JioCinema." nevion.com