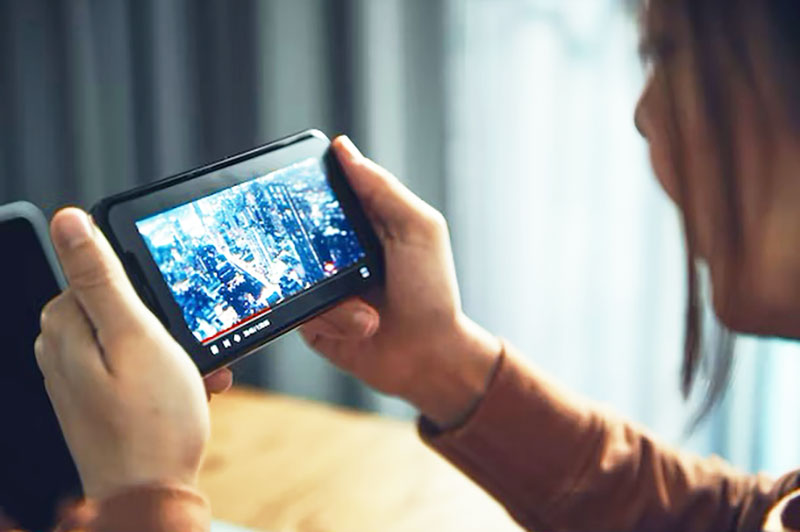 High dynamic range (HDR) technology and content is set to take a different, more dynamic path to adoption across markets in Asia compared to North America and Europe, according to Rick Dumont, Head of Business Development for Wireless and HDR, Philips.
He said, "In many ways, the Asian market less encumbered by legacy infrastructures that have created challenges in other markets. Asia is also driven by a young demographic market looking for more immersive experiences."
Considering the Opportunities
As a result, the entertainment technology industry ranging from content creators, broadcasters and streaming service providers to consumer device manufacturers – including TVs and mobile devices – is carefully considering the opportunities that HDR creates to establish competitive differentiation over the next few years before it becomes a competitive requirement by the end of the decade.
On the video content distribution side, broadcasting and streaming services are moving toward HDR on separate but parallel tracks. While the market is still most mature in the United States, due largely to the fact that HDR developments have generally been incorporated into the ATSC 3.0 standard, strong interest and implementation among digital content distributors is now growing across the Asia Pacific region.
"In China, for example, HDR is not included in the country's broadcasting standards, but there is a strong focus on supporting HDR technologies among over-the-top (OTT) service providers," Rick said.
Collaboration and Coordination
This is significant because service providers set the example and raise consumer expectations about how content should be transmitted and consumed. Furthermore, service providers are collaborating with other elements of the entertainment technology value chain to raise their position in the market by supplying customer premises equipment (CPE) – like set-top boxes – and consumer electronics (CE) products – including dongles or connected TVs (CTVs) that enable and support HDR.
"It is essential that industry collaboration continues to grow regarding HDR, to accelerate adoption and reach its full potential for consumers across the region. The successful implementation of HDR requires the cooperation of system-on-chip manufacturers, TV and device manufacturers, content distributors and content owners. Simply focussing on whether a TV brand supports an HDR format is not enough. It truly is an end-to-end game," he said.

For broadcasters and streaming service providers across Asia, HDR also creates an opportunity to take greater advantage of presenting live events.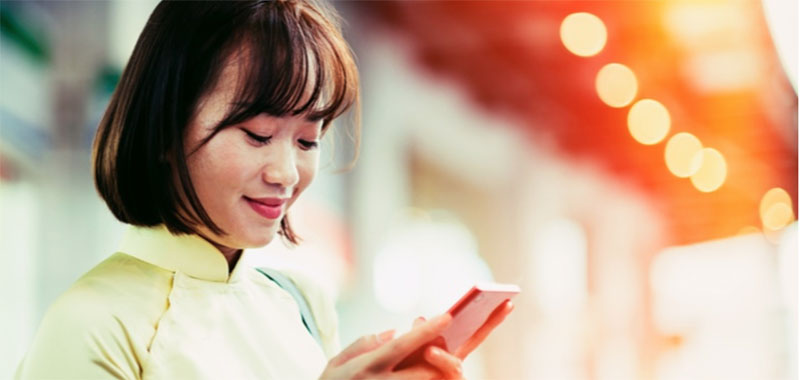 "Consumers in the region are among the most avid sports and popular music fans in the world. Live sports content such as the World Cup, the English Premier League and Formula 1 are popular among audiences in China, South Korea and Japan. It will be important for network service operators, including cable and telco companies, as well as pay-TV players to deliver these live sports events in the highest possible image quality, which today demands HDR technology," said Rick.
Remote Regions on Mobile
Growing consumer expectations for premium viewing are not limited to the traditional living room environment. Consumers also consider HDR as a desirable feature on personal devices such as mobile phones and tablets.
"Compared to audiences in Europe and North America, audiences in the Asia Pacific region consume more media on mobile devices than they do on TVs. In many remote regions, for instance, access to wired data can be limited and sometimes nonexistent. Wireless services delivered over cellular networks represent the main source of video content delivery," he said. This fact opens opportunities for mobile operators and over-the-top content providers that make HDR content available to improve engagement and strengthen critical revenue streams.
Efficient, Cost-Effective Delivery
Rick believes that recent developments in HDR have now laid the foundation across the industry to deliver high quality experiences to TVs and mobile devices, efficiently and cost-effectively. One of those developments is Advanced HDR by Technicolor, developed through a collaboration between Rick's company Philips, InterDigital and Technicolor.
Advanced HDR by Technicolor is a suite of HDR production, distribution and display hardware and software that uses machine learning (ML) to enhance image quality and the viewing experience. It encompasses two major components. The Intelligent Tone Management (ITM) is a dynamic, tunable, real-time tool used to up-convert SDR content to HDR that allows users to manage all aspects of the contrast, brightness and colour saturation.
The Single Layer HDR (SL-HDR) component, also a dynamic, tunable real-time tool, implements ETSI SL-HDR standards to generate and deliver a consistent, high-quality broadcast stream, transforming HDR input streams into SDR-plus-metadata streams. SL-HDR compatible receivers deliver high-quality HDR images to consumers that can be adapted to optimise the display screens on their devices.
Broadcasters and OTT distributors can reduce the cost and complexity associated with SDR and HDR distribution and management while improving the viewing experience because Advanced HDR by Technicolor automatically optimizes each image to the maximum capability of the receiving device.
"We are working with the entertainment technology ecosystem across Asia to align our technology development roadmaps with the requirements of SoC manufacturers, TV makers as well as content owners, and distributors so that technologies and value propositions offered by each of these key organizations are integrated to upconvert existing SDR content to HDR while opening the door to native-HDR content for consumers across the region." advancedhdrbytechnicolor.com